Disneyland and new tattoos: Troops dream of post-coronavirus freedom in Japan and South Korea
by
Seth Robson
May 13, 2020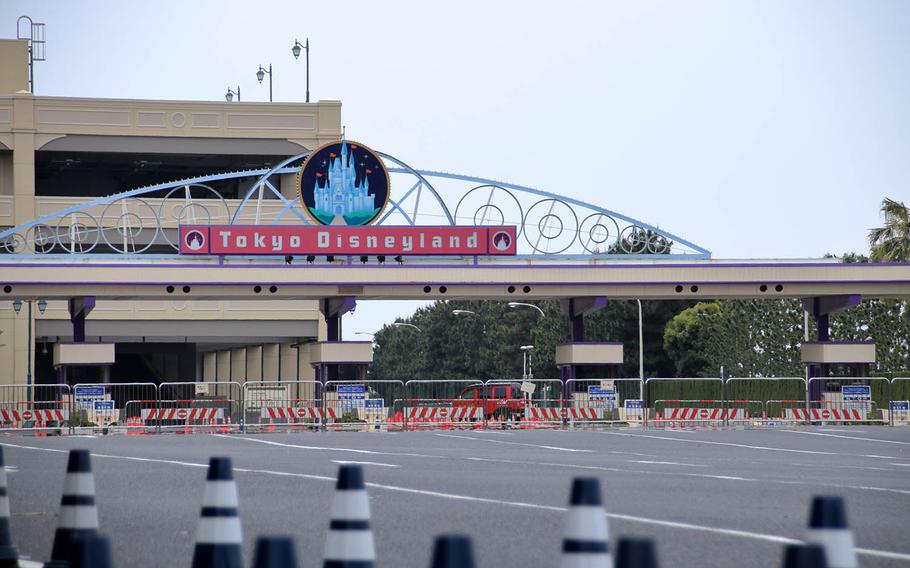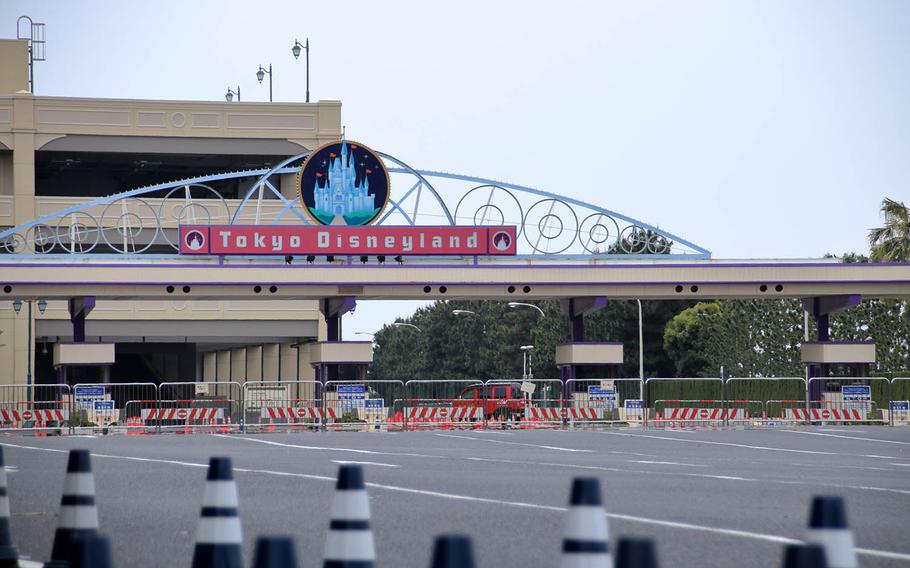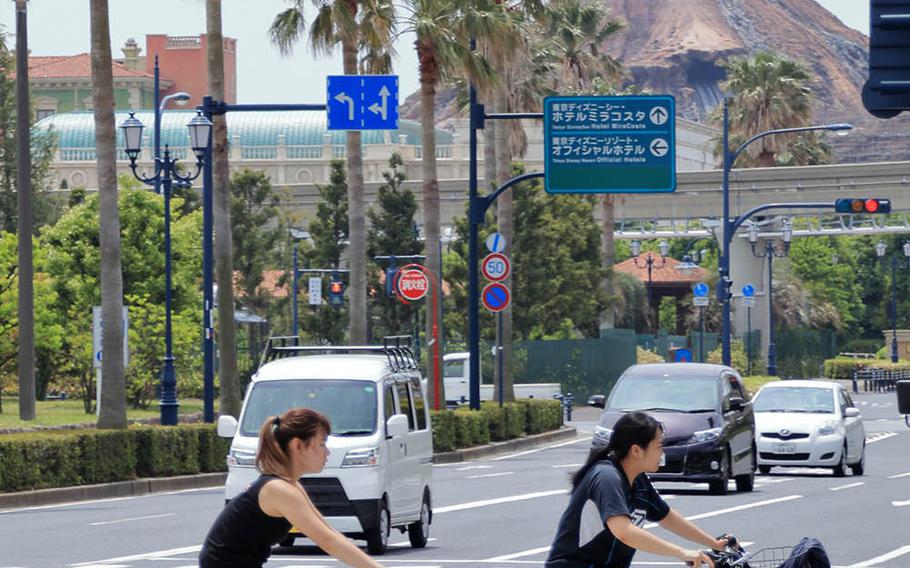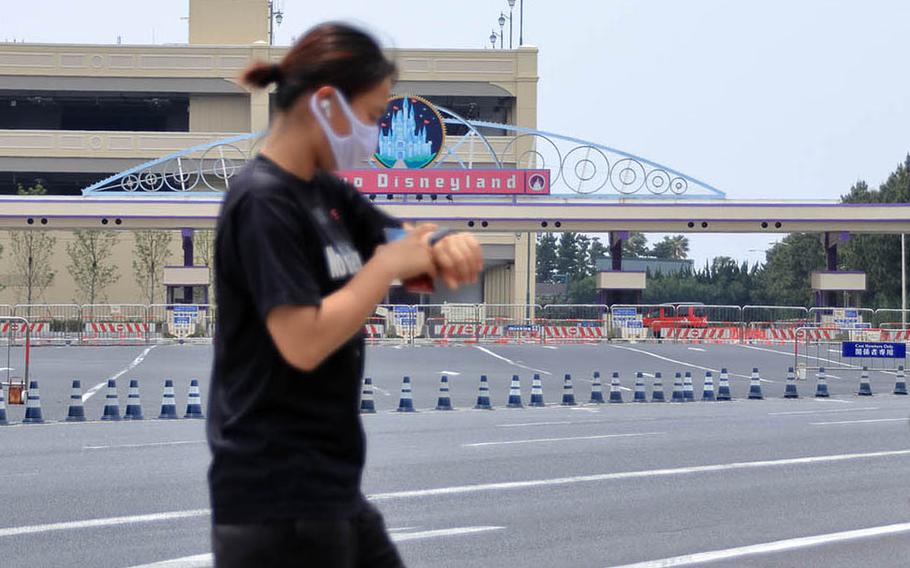 Stars and Stripes is making stories on the coronavirus pandemic available free of charge. See other free reports here. Sign up for our daily coronavirus newsletter here. Please support our journalism with a subscription.
YOKOTA AIR BASE, Japan — Beaches, bars and amusement parks beckon for troops, civilians and their families eager to be set free from coronavirus lockdowns in the Far East.
To help slow the virus' spread, commanders have restricted the movement and activities of U.S. personnel since late March in South Korea and early April in Japan. The commander of U.S. Forces Japan on Tuesday extended a public health emergency imposed on U.S. troops other personnel in the country through June 14.
But with case numbers dropping and attractions reopening off base in both nations, service members can dare to dream of the freedom they enjoyed before the pandemic.
Mickey Mouse and island hopping Tokyo, the epicenter of the pandemic in Japan, reported only 10 new coronavirus cases Wednesday. The national government has decided to allow the reopening of parks, museums, libraries and other public facilities and to ease social distancing requirements. Japan reported 80 new infections nationwide Wednesday, bringing the total to 16,024 cases and 668 deaths, according to the Ministry of Health, Labour and Welfare.
Tokyo Disneyland, which as been shuttered since Feb. 29, will be the first stop for Airman 1st Class Taylor Andrew, 32, a cyber transport systems airman at Yokota in western Tokyo, once restrictions — in place until June 30 at Yokota — are lifted and the resort reopens.
"I've been to Disneyland and Disney World in the U.S. and I want to see the Japanese version," he said Wednesday.
On the island of Okinawa, which hasn't reported a new case since April 30. Some businesses were cleared to reopen Thursday; however, the approximately 27,000 service members stationed on the island must still abide by USFJ restrictions.
Marine Sgt. Slader Zeller, an instructor at the Jungle Warfare Training Center on Okinawa, is eager to get some ink once he's allowed to visit local tattoo shops.
"We got that stimulus check and that's an extra $1,200 to get a nice tattoo with that money," he said Tuesday at Camp Foster. "That or just be able to go out, socialize, go to the bars, have a good time. People get cooped up; they want to be able to relax after work, kind of unwind, and, you know; you can't really do that if you have to go home every single day as soon as you get off work."
Navy spouse and mother of two small children, ages 5 and 3, Sam Evans, also at Camp Foster, said she hates being trapped at home.
"I would love to take them to the playground again and go to local restaurants," she said Tuesday. "We miss the food so much. Just go out and do fun stuff again because we hate being at home."
Air Force Capt. Gregory Justis, 37, of Michigan, who works at Kadena Air Base, Okinawa, is planning a trip to the nearby Kerama Islands when the restrictions ease.
"It has the most incredible beaches and underwater life I've ever seen. And it's only a short hop away," he said Tuesday. "I can't wait to get back to my favorite restaurant on the island, a local noodle joint that doesn't do drive-thru."
The sand and sea are also calling Marine Pfc. Arturo Sierra, 19, of Tennessee, who is also stationed on Okinawa.
"I'm going straight to the beach," he said of his post-lockdown plans.
Sierra hasn't seen much of the southern Japanese island since he got there a month ago, just as the restrictions were ramping up for service members.
"There's a lot of stuff to explore so I'm keeping an eye out," he said, in between administering temperature checks for patrons outside the Camp Foster commissary Tuesday.
Nightlife and travel South Korea reported 26 new infections as of Wednesday morning, according to the Chosun Ilbo newspaper. The country was thought to have contained the coronavirus after going days without a new case earlier this month despite no national lockdown. However, Seoul's mayor ordered bars and nightclubs to close after dozens of new infections were linked to establishments in the capital last week, the Wall Street Journal reported Sunday.
Once he's able, travel is also in the cards for 1st Lt. Tarin Cavazos, who works at the 51st Logistics Readiness Squadron at Osan Air Base, South Korea.
Cavzos and his wife, Dana, aren't interested in going to places near the gate, he said Tuesday.
"We had a cruise scheduled and that got canceled obviously," he said. "We would love to see the Great Wall of China, Vietnam, Thailand."
Army Sgt. Zak McCartney, 27, of Osan's 35th Air Defense Artillery Brigade, said Wednesday he misses taking his wife out to restaurants and bars. They were supposed to go on vacation this month to Bali, Indonesia.
"Once this whole travel restriction is up, that's like one of the first things that I have on my mind," he said.
Back in Japan, Aviation Boatswain's Mate Aircraft Handler Dennis Gentry said Wednesday he wasn't sure where he'll go once restrictions are lifted at Yokosuka Naval Base. The installation has been on a strict lockdown since March 27.
"I can almost guarantee most sailors will be going to the Honch," he said, referring to a popular bar district outside the main gate.
Staff reporters Matthew M. Burke and Aya Ichihashi at Camp Foster, Okinawa; Christian Lopez at Yokosuka Naval Base, Japan; and Matthew Keeler at Osan Air Base, South Korea, contributed to this report.
robson.seth@stripes.com Twitter: @SethRobson1