GALLERY
Destroyer USS John Paul Jones conducts live-fire training in strike group exercise
by
Wyatt Olson
May 14, 2020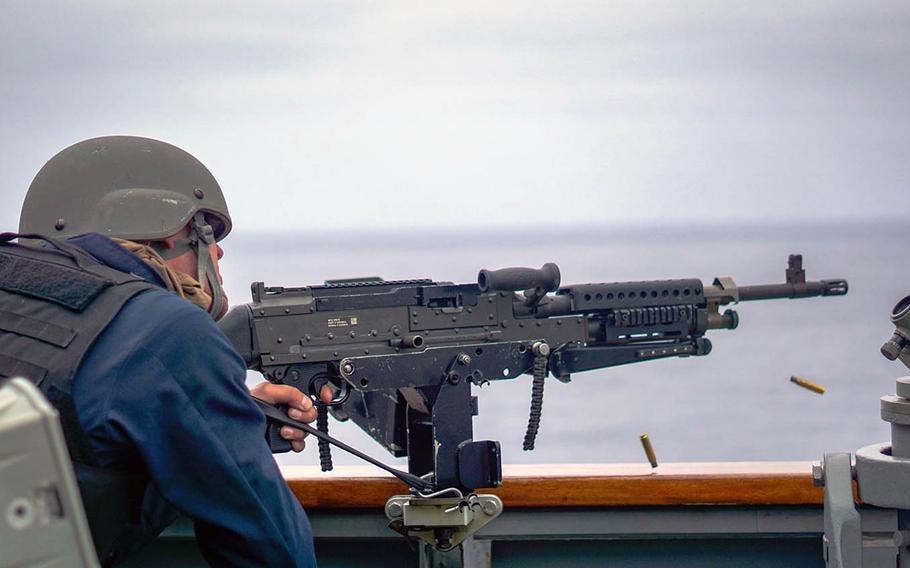 The Arleigh Burke class guided-missile destroyer USS John Paul Jones conducted live-fire training in the Pacific Ocean Tuesday as part of an intensive exercise designed to fully integrate units of the Nimitz Carrier Strike Group.
The USS Nimitz departed from Naval Base Kitsap in Bremerton, Wash., on April 27.
The ongoing exercise tests "a strike group's ability as a whole to carry out sustained combat operations from the sea," according to a U.S. Navy statement.
The USS John Paul Jones, which is homeported at Joint Base Pearl Harbor-Hickam, is joined in the strike group training by guided-missile cruiser USS Princeton; guided-missile destroyers USS Sterett and USS Ralph Johnson; Destroyer Squadron 9; and Carrier Air Wing 17.
"Ships, squadrons and staff will be tested across every core warfare area within their mission sets through a variety of simulated and live events, including air warfare, strait transits, and responses to surface and subsurface contacts and electronic attacks," the Navy said.
olson.wyatt@stripes.com Twitter: @WyattWOlson
---
---
---