Deployment of USS Wasp, F-35Bs shows US commitment to Philippines, commander says
by
Seth Robson
April 9, 2019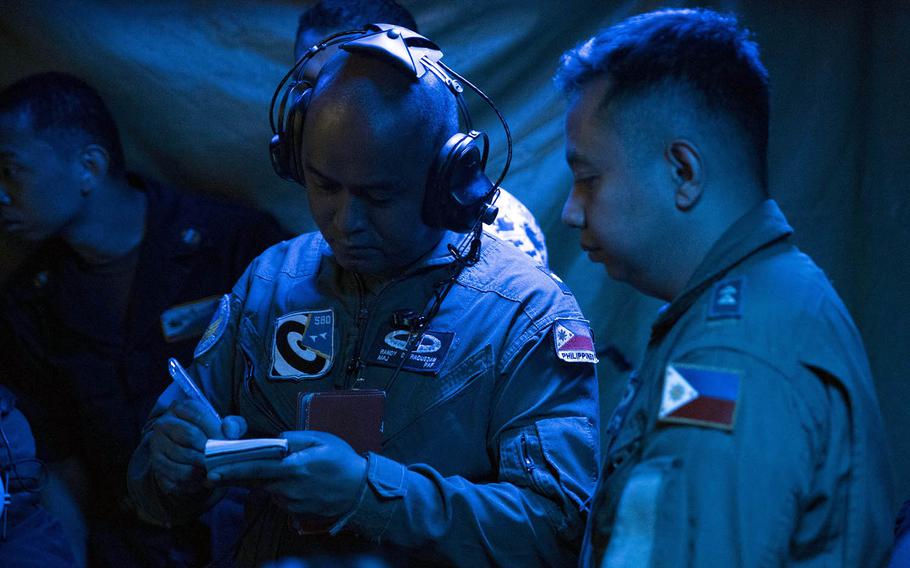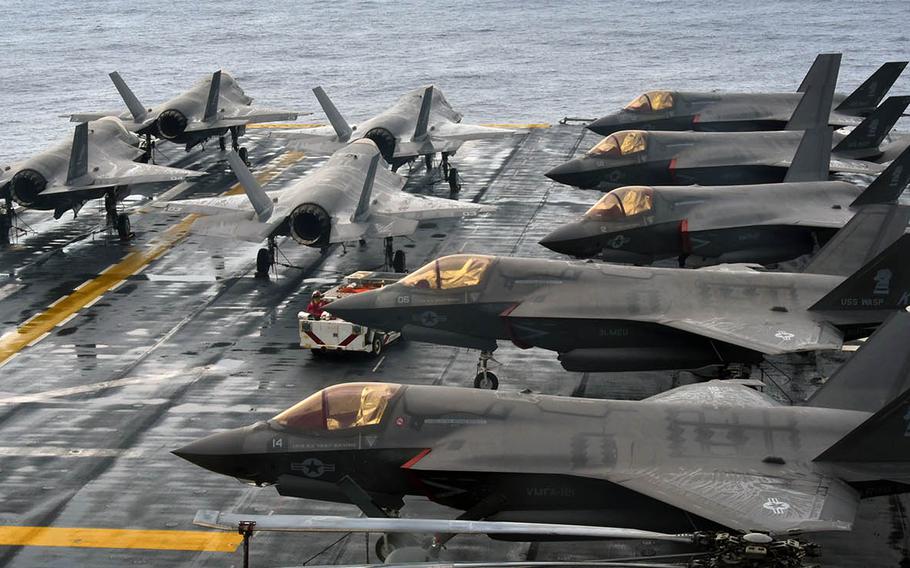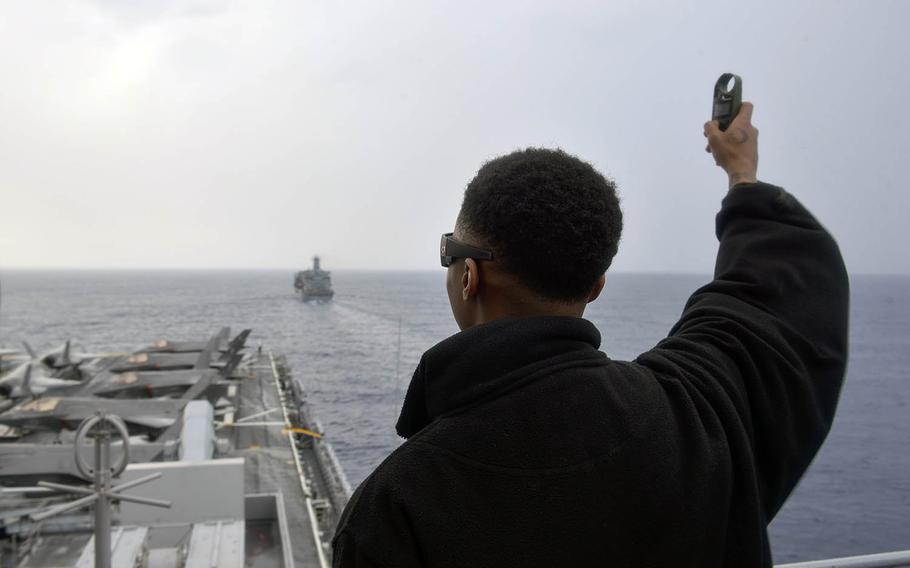 The first deployment of the USS Wasp and F-35B Lightning II fighters to the Philippines for this month's Balikatan exercise shows the value that the U.S. places on military ties to the island nation, according to the commander of a Navy amphibious squadron participating in the drills.
Capt. Jim McGovern, commodore of Amphibious Squadron 11, which comprises four warships including the Wasp, spoke about the importance of the mission during a call from aboard the flat-deck amphibious assault ship in the South China Sea on Monday.
"Nothing says 'you're important' like sending a ship with the capability of the Wasp," he said of the vessel, which deployed to Sasebo, Japan, in January 2018.
Navy officials declined to disclose the number of servicemembers or the assets aboard the Wasp due to operational security concerns.
The vessel typically includes a crew of about 1,000 sailors and can embark more than 1,600 Marines. The 844-foot ship employs 31 aircraft and can launch Marine amphibious craft from its well deck.
Photographs of the warship on its current mission show it's carrying at least 10 F-35Bs, four MV-22 Ospreys and two MH-60S Sea Hawk helicopters.
"We have a lot of capability on this ship," McGovern said.
Philippine military personnel have been aboard this week and seem impressed by its capabilities, he said.
"It's great to be out at sea with our Philippine navy counterparts," he said.
American sailors got a warm welcome from locals when they made a port call in Subic Bay last week ahead of the drills, he said.
The F-35Bs are only operating from the Wasp and haven't touched down at any air bases in the Philippines, McGovern said.
"The F-35Bs bring a lot of capability no matter where we are operating," he said, but noted that the fifth-generation fighters are only one component of a Special Purpose Marine Air Ground Task Force that includes a battalion landing team from the 4th Marine Regiment and a command element.
The Wasp is also carrying assault amphibious vehicles and landing craft air cushions, he said.
This week the amphibious force is focused on training for humanitarian operations and building relationships with Filipino counterparts, he said.
During Balikatan, an annual exercise that this year runs April 1-12, U.S. and Philippine forces will conduct amphibious operations, live-fire training, urban operations, aviation operations and counterterrorism response training on the islands of Luzon and Palawan, officials said.
"One thing we are doing with our allies is bilateral amphibious drills where we are doing landings," McGovern said.
The Navy and Marines are practicing ship-to-shore movement with the Filipinos and training ashore, he added.
McGovern didn't comment on recent friction between China and the Philippines over disputed island territory.
"We are just conducting routine operations in the South China Sea," he said. "We are focused on operating with our treaty allies."
However, David Johnson of the Center for Advanced Defense Studies in Washington, D.C., said the deployment of the Wasp and the F-35Bs is an example of U.S. concern about rising Chinese influence and the importance of the Philippines to stability in the region.
"There is a lot of symbolism involved in these things we do forward," he said, but noted that building relationships is more important than deploying high-tech gear.
"There is already so much effort in the Pacific that there is only a little more that can be done," he said.
The U.S.-Philippines relationship is likely to continue on a positive trajectory, Johnson said.
robson.seth@stripes.com Twitter: @SethRobson1