Defense to present Marine's case in slaying of transgender Filipina
by
Seth Robson
July 31, 2015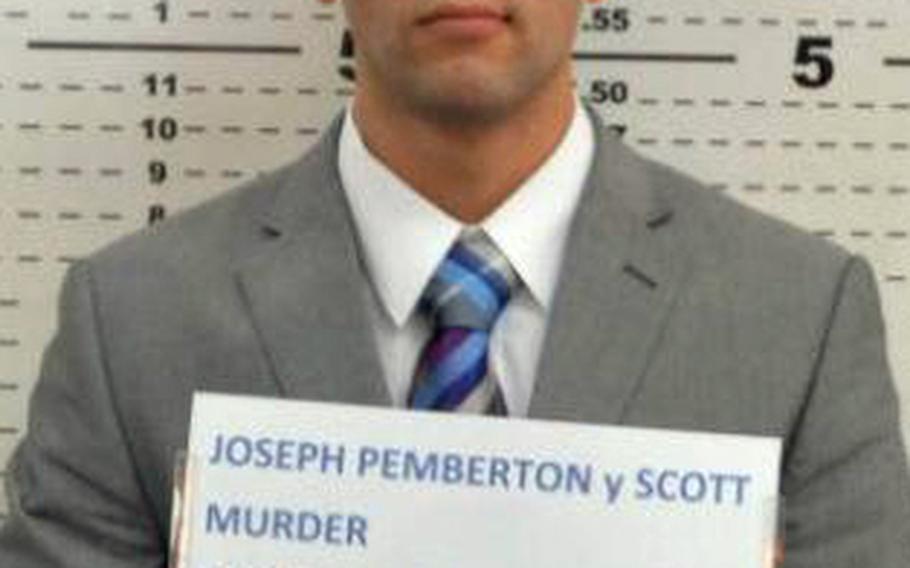 The defense case for a U.S. Marine accused of killing a transgender Filipina during a port call is set to begin Monday, according to Philippine media.
Prosecutors say Lance Cpl. Joseph Scott Pemberton, 19, killed Jeffrey "Jennifer" Laude last Oct. 11. Laude was strangled and drowned in a toilet, The Associated Press reported.
Pemberton is alleged to have killed Laude after discovering she was transgender, the AP said, citing Philippine state prosecutors. The pair met at a red-light district disco while Pemberton was bar-hopping with other Marines after joint U.S.-Philippine military exercises, according to the prosecutors cited by the AP.
The trial opened in March with testimony from a witness who placed Pemberton and Laude at the crime scene, a seedy hotel in Olongapo, prosecutor Emilie Fe de los Santos said.
Another Marine, Lance Cpl. Jairn Michael Rose, testified that, after the pair returned to their ship on the night Laude died, Pemberton told him: "I think I killed a he or she," according to the Philippine Star newspaper.
Rose told the court that Pemberton confessed to dragging Laude to the toilet and strangling her. Rose demonstrated how they were trained in the Marines to choke and do an arm lock, the newspaper reported.
The testimony corroborated an autopsy report showing that Laude had a hematoma on her larynx suggesting she was strangled, the newspaper reported.
A latent print examiner from the U.S. Army Criminal Investigation Laboratory, Jessica LeCroy, testified that Pemberton's fingerprints were found on one of three condoms recovered from the room where Laude's body was discovered, the Philippine Inquirer newspaper reported.
The trial comes at a crucial time for Washington and Manila, which are deepening their defense relationship under an agreement that will see thousands of U.S. troops rotate through bases in the Philippines over the next decade.
However, the case's outcome is unlikely to generate the same level of anti-American sentiment as a previous major criminal case involving a U.S. servicemember at Subic Bay, said Philippines expert Patricio Abinales of the University of Hawaii. Marine Lance Cpl. Daniel Smith was sentenced to 40 years by a Philippine judge for a 2005 rape. Many Filipinos were angry when Smith was detained at the embassy, rather than a local prison, and then returned to the U.S. after a settlement with the victim's family.
The Philippine media appears less interested in the Pemberton trial and more focused on upcoming elections and Chinese efforts to acquire disputed islands near the Philippines, Abinales said.
robson.seth@stripes.com Twitter: @SethRobson1