Defense Department schools plan to welcome Yokosuka students back to class before month's end
by
Joseph Ditzler
September 15, 2020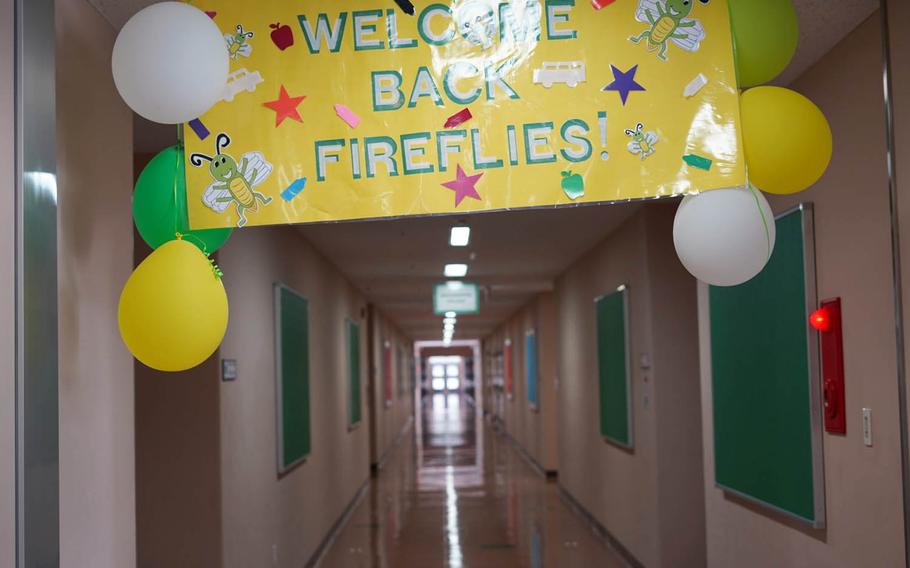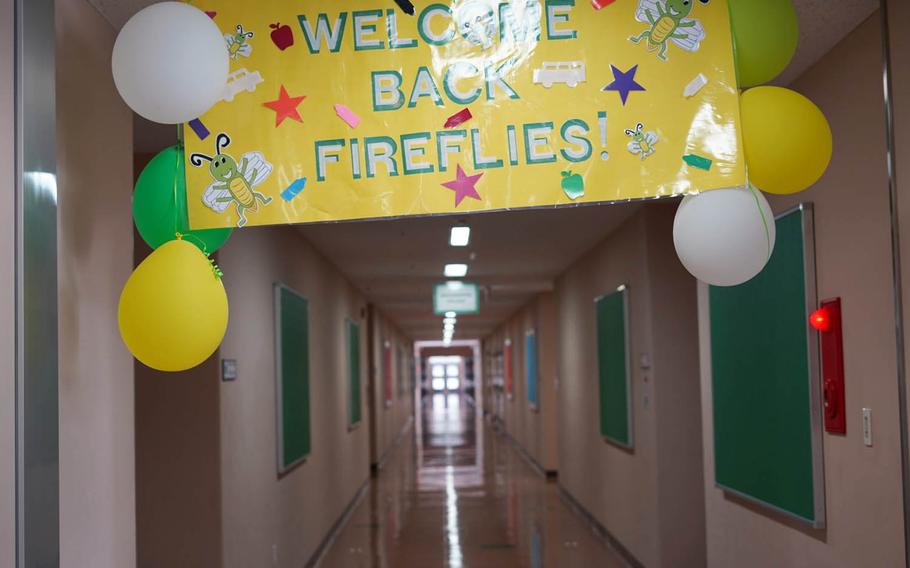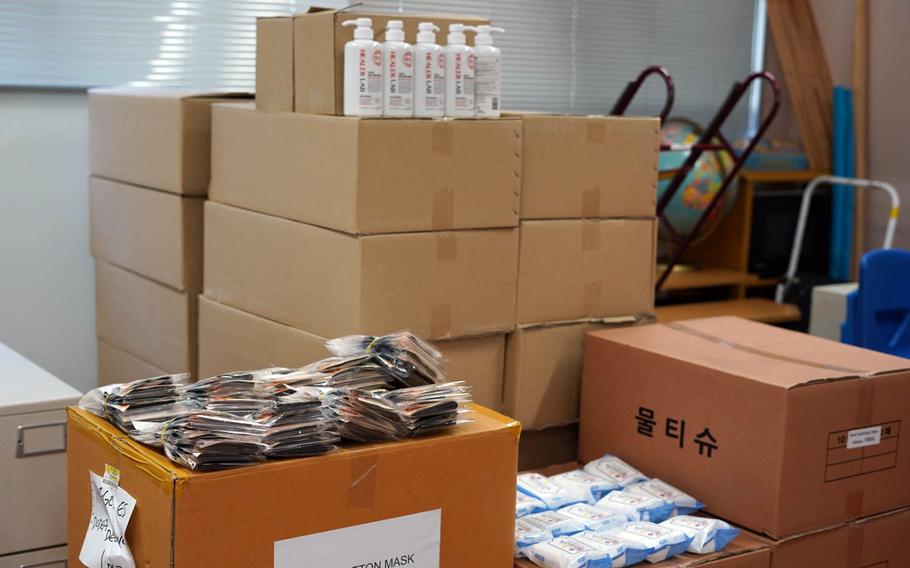 Stars and Stripes is making stories on the coronavirus pandemic available free of charge. See other free reports here. Sign up for our daily coronavirus newsletter here. Please support our journalism with a subscription.
TOKYO — The Navy's largest overseas base, which reduced its coronavirus risk level Monday, is sending its children back to base schools on Sept. 28, according to a message Tuesday from the district school superintendent.
Yokosuka Naval Base on Tuesday also reported two new coronavirus patients, both recent arrivals to Japan who tested positive while in quarantine. The base has four active cases, down from a high of 44 on Aug. 21.
U.S. Forces Japan requires new arrivals and travelers returning to Japan to spend 14 days in restricted movement. They must test free of the virus before leaving isolation.
The population of the base, about 40 miles southwest of central Tokyo, endured one of the longest periods of coronavirus restrictions of any U.S. installation in Japan. Its personnel were restricted to their homes under a "shelter-in-place" order, except for work and essential services such as medical appointments and grocery shopping, from March 27 until June 11.
The base commander, Capt. Rich Jarrett, ordered heightened restrictions again Aug. 10 after six people tested positive. Monday, he reduced the level of risk of the virus spreading from "substantial" to "moderate," or Health Protection Condition-Bravo, and loosened some restrictions again.
A steady decline in new cases on base and in surrounding Yokosuka city, along with a drop in active cases and effective contact tracing, prompted Jarrett to lower the risk level, base spokesman Randall Baucom said in an email Monday.
Yokosuka is among the last bases in Japan to move out of condition Bravo, which is a requirement for classroom instruction at Defense Department schools. Most parents and students opted to return to classroom learning, while some continue in virtual classrooms.
The Department of Defense Education Activity has three schools on the main installation: Sullivans Elementary, Yokosuka Middle and Nile C. Kinnick High, and a fourth, Ikego Elementary, at the Ikego Housing Detachment.
Remote instruction will continue for Yokosuka students until Sept. 24, according to a letter to students and families from Judith Allen, superintendent of DODEA Pacific East District.
However, students will have "asynchronous" assignments, meaning no interaction with teachers, Sept. 22-24 while teachers train on mitigating coronavirus risks and prepare their classrooms, Allen wrote.
Sept. 25 is a College and Career Ready training day and non-instructional day, she wrote.
Back at school, students must wear masks, maintain social distancing "to the greatest extent possible" and continue healthy hygiene practices, Allen wrote. She said DODEA has ordered two masks for each student and staff member as a backup supply, but parents must ensure their children have their own masks on the first day of school.
Elsewhere in Japan, the capital city reported 191 new coronavirus cases, more than double Monday's total, according to public broadcaster NHK. Several U.S. bases are in or near Tokyo, which is off-limits to most U.S. military personnel.
On Okinawa, where the bulk of U.S. forces are stationed, the local government reported four new coronavirus patients, a continuing decline in cases there.
Okinawa Gov. Denny Tamaki issued a coronavirus warning ahead of an upcoming weekend holiday for locals and tourists, according to a statement on the prefectural website. Respect for the Aged Day falls on Monday.
"Please don't visit your grandparents on Respect for the Aged Day," and expose them to a risk of infection, Tamaki said. He recommended calling them or using social media to talk to them instead.
Stars and Stripes reporters Aya Ichihashi and Caitlin Doornbos contributed to this report.
ditzler.joseph@stripes.com Twitter: @JosephDitzler