Craparotta takes command of Marine Corps Forces Pacific
by
Wyatt Olson
August 9, 2018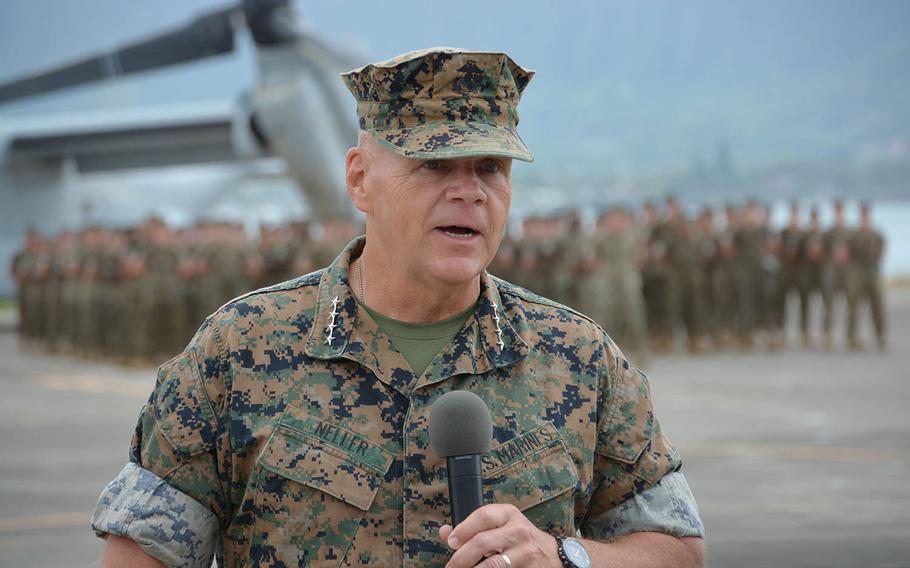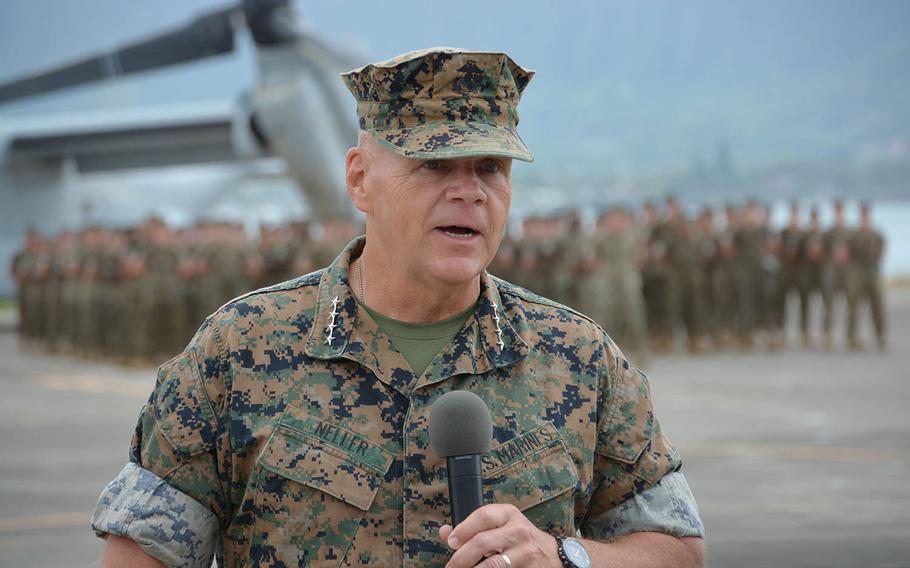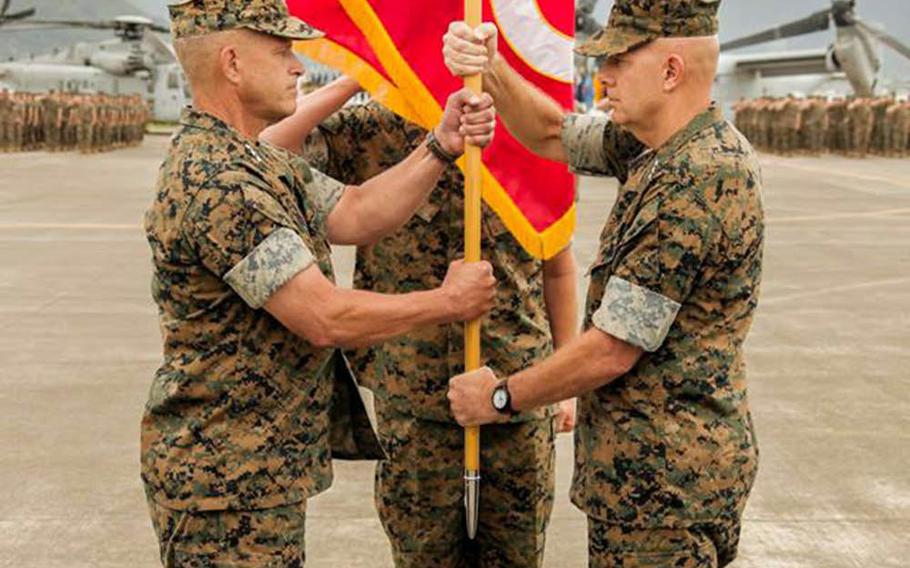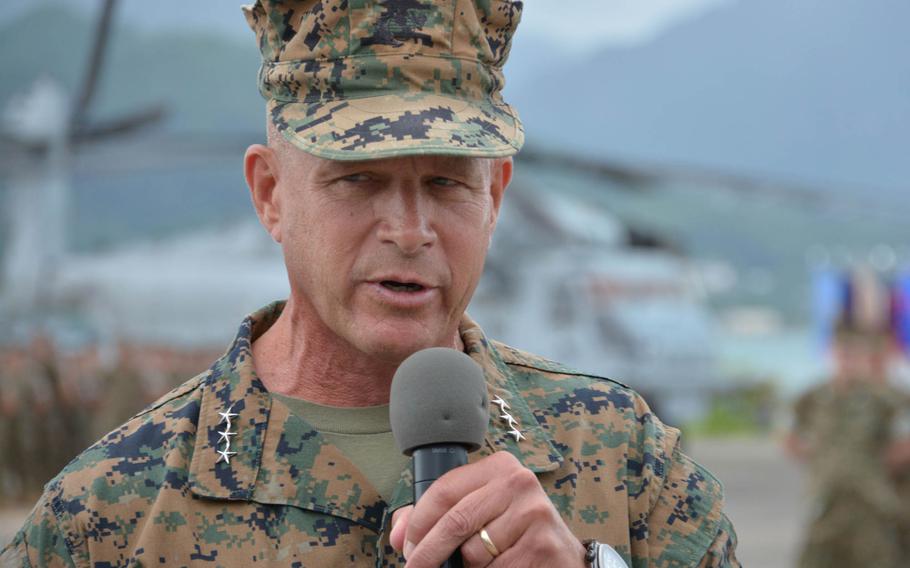 MARINE CORPS BASE HAWAII, Hawaii — Lt. Gen. Lewis Craparotta assumed command Wednesday of the roughly 86,000 Marines and sailors serving under the Oahu-based Marine Corps Forces Pacific.
In a ceremony held here outside by World War II-era hangars, Lt. Gen. David Berger relinquished command to Craparotta, who was most recently the commanding general of I Marine Expeditionary Force in Southern California.
Berger now heads to his new assignment as deputy commandant of the Marine Corps for Combat Development and Integration, Headquarters Marine Corps.
Four companies of Marines assembled on the field for the ceremony and were flanked by a phalanx of Ospreys, helicopters and other war machines.
Addressing those Marines and a couple hundred more in the audience, Craparotta said, "I can only promise you 100 percent effort for as long as I'm afforded the privilege of command, and I look forward to serving in your ranks."
Craparotta commanded 3rd Battalion, 1st Marines from 2001 to 2003; 1st Marine Regiment from 2006 to 2009; and was commanding general of 2nd Marine Division (Forward) from 2010 to 2012.
Gen. Robert Neller, commandant of the U.S. Marine Corps, spoke briefly to the audience that included many military officials from Pacific nations allied or partnered with America.
"For the Marine Corps, the Pacific — this is our place," Neller said.
"Seventy-six years ago yesterday, members of 1st Marine Division landed on Guadalcanal, and that began a three-quarters-of-a-century commitment by the United States Marines to the Indo-Pacific theater," he said. "It was on those islands where, with our Navy shipmates and our Army partners, we began our legacy of service."
To the visiting foreign dignitaries and military officials, Neller said the Marine Corps chooses its "very, very best" to command Pacific operations.
"That's what we need to do out here to assure our allies and deter any would-be adversaries," he said. "We'll be there with you. We'll be there for you. We appreciate your support for us to be able to train and be ready for whatever the future may bring to us."
olson.wyatt@stripes.com Twitter: @WyattWOlson