Coronavirus uptick on Guam means limited shopping, fitness, movies for those serving there
---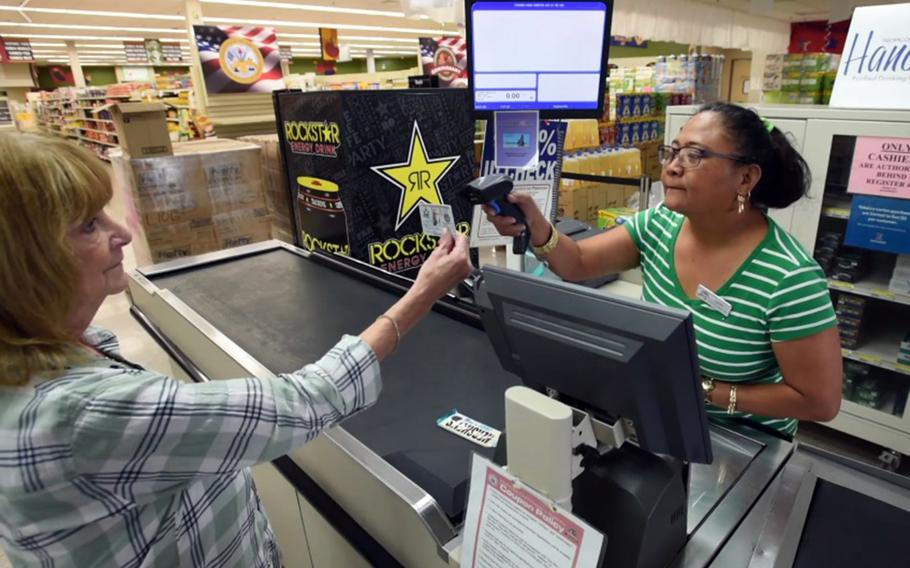 Read more coronavirus coverage from Stars and Stripes.
Navy and Air Force bases on Guam have imposed a series of restrictions on base activities, from shopping and restaurants to fitness and teen centers, meant to stem the spread of coronavirus during a public health emergency there.
On Tuesday, the Guam Department of Public Health and Social Services reported two new cases of coronavirus for a total of five. One of the new cases has a family connection to a prior case. The second new case had recently traveled to the Philippines, according to a statement from the U.S. territory's Joint Information Center.
Base access in general is limited during the week to "mission essential" personnel only, including active-duty service members, Defense Department civilian employees, contractors and employees of the base exchanges and commissaries. Others may come through the gates on Saturday and Sunday, according to Facebook posts on official base pages.
Naval Base Guam on Tuesday imposed a limit at the Orote Commissary of no more than 50 customers at one time. Weekday access is limited to active-duty service members, Defense Department civilians with commissary privileges and their families, according to a Facebook post. Others, including retirees, may shop on Saturday and Sunday.
"All patrons are asked to remain calm and respectful while shopping and follow the policies that have been put in place," said a statement on the post.
Common prescriptions ordered by commanders to prevent the virus' spread include maintaining "social distance," or a minimum six feet between individuals at all times, and limiting gatherings to fewer than 50 people or conducting them via virtual methods whenever possible.
Many businesses, programs and activities on Naval Base Guam are suspended or scaled down. Restaurants may provide take-out service only; the exchange barber shop is open, but patrons must queue outside. The base pool is open, but locker service is suspended.
The base fitness center, teen center, theater, sporting events and tickets and travel office are closed, according to the announcement. The bowling alley is open but only for food service.
At Andersen Air Force Base, the same shopping restrictions apply, including at the base shoppette and gas station, according to a Facebook post.
Shoppers may be screened before entry and limited to one access point at open facilities, the message said.
Many Andersen activities are also curtailed, among them the base theater, fitness center, teen center, bowling alley and swimming pool.
Guam public health authorities on Sunday reported the first cases of coronavirus on the island. All five are in isolation, according to the Tuesday announcement. Guam health authorities had conducted 46 total coronavirus tests between March 12 and Tuesday, according to the information center.
This week the commanders of Andersen Air Force Base and Naval Base Guam declared a public health emergency and Defense Department schools across the island were closed until further notice. Guam public schools were also closed, and island government operations reduced to the essentials.
ditzler.joseph@stripes.com Twitter: @JosephDitzler
---
---
---
---