Coronavirus cases surge for US military in Japan; three sailors, two airmen, Army dependent test positive
By
Seth Robson Caitlin Doornbos Matthew M. Burke
March 27, 2020
---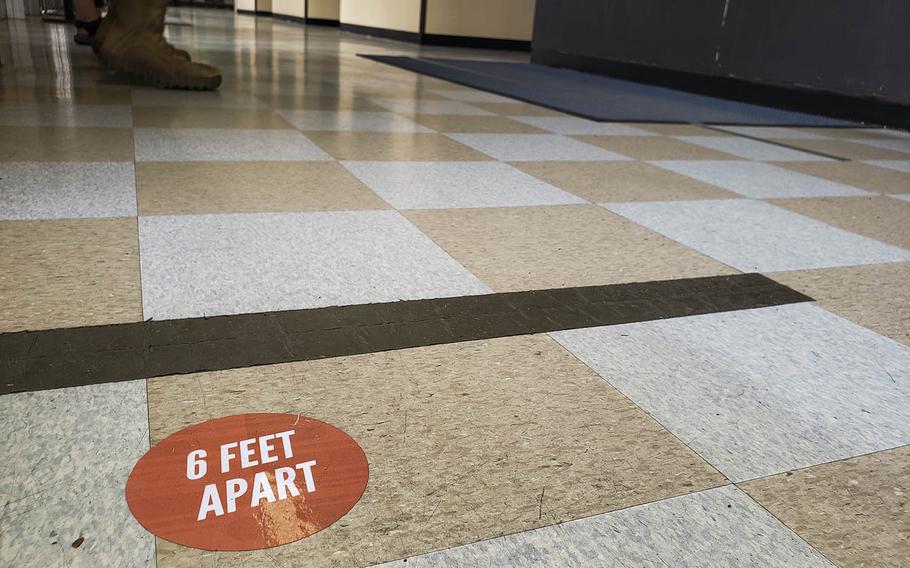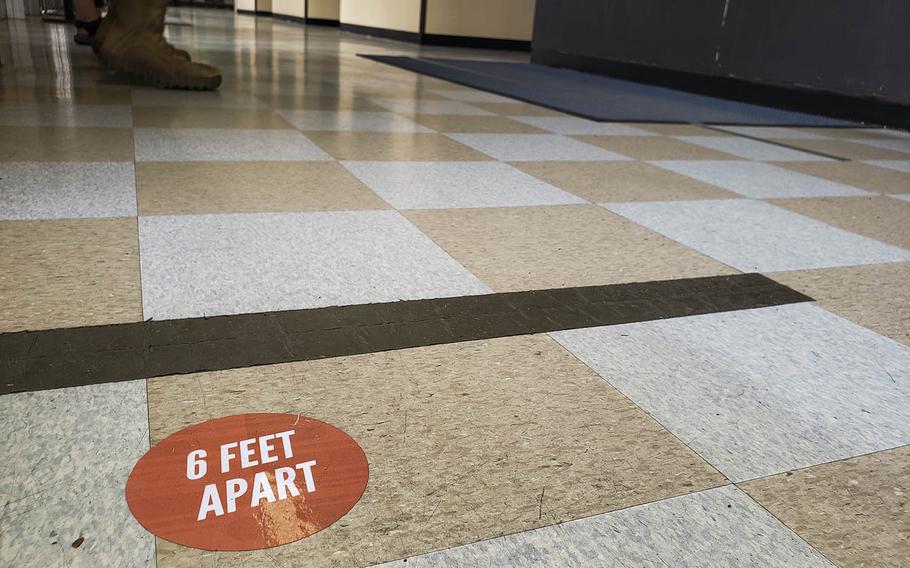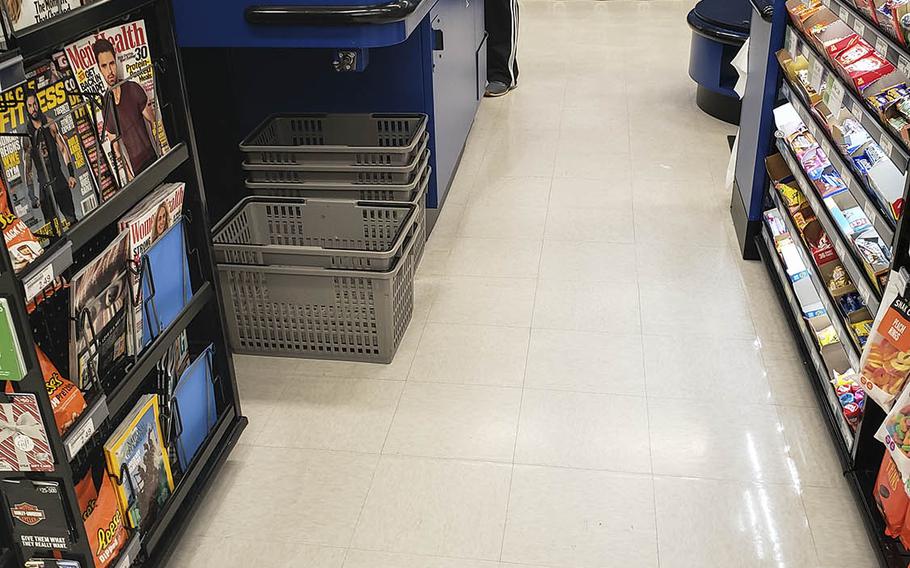 Stars and Stripes is making stories on the coronavirus pandemic available free of charge. See other free reports here. Sign up for our daily coronavirus newsletter here. Please support our journalism with a subscription.
TOKYO – Commanders ordered people to shelter in place and enacted other safety measures for U.S. personnel in Japan, where five active-duty service members and one dependent have tested positive for coronavirus since Thursday.
Late Saturday, the Air Force's 18th Wing confirmed that two airmen assigned to Kadena Air Base on Okinawa have been infected. Both individuals, who are not part of the same unit, recently returned from Europe, 18th Wing commander Brig. Gen. Joel Carey said in a video posted to Facebook. Their symptoms developed during a 15-day period of restricted movement.
The wing later announced a tactical pause for Monday and Tuesday.
"Commanders will use this 48-hour period to further educate their teams and their families on [the coronavirus] and reinforce understanding and execution of current Restriction of Movement procedures as well as other measures we've put in place to protect our forces," said a message on Kadena's official Facebook page.
On Friday evening at Yokosuka Naval Base – where a sailor on Thursday became the first U.S. service member in Japan to test positive for the virus – personnel were told to shelter in place when two more sailors became infected. The installation is about 40 miles south of Tokyo.
It's unclear where the new patients contracted the illness. They "have no known connection to the first positive result," a base statement said.
"Public health professionals are performing contact tracing to identify people who may have been exposed to facilitate notification and screening."
The shelter-in-place order, originally planned for 48 hours, was extended Sunday afternoon.
"Only mission-essential personnel shall report to work until further notice," Yokosuka officials announced Sunday. "All personnel are directed to limit activity to their quarters until further notice and all other activities are restricted to essential movement only."
Also on Friday, U.S. Army Japan announced that a dependent tested positive at Camp Zama, about 28 miles southwest of Tokyo. The person, who had been restricted to quarters since returning from the United States on March 19, is now in isolation on post, a statement said.
Leaders at the affected installations emphasized in separate statements that infected personnel are under direct medical supervision and strict quarantine.
Before the sudden surge in cases, commanders across Japan had already imposed a series of restrictions to curb the coronavirus' spread.
Naval Forces Japan moved first Wednesday by restricting its sailors' travel and liberty and ordering them to stay out of civilian business establishments, with some exceptions, such as food stores, medical offices, pharmacies and take-out restaurants.
On Friday – before Camp Zama's positive case was announced – U.S. Army Japan commander Maj. Gen. Viet Luong ordered service members of all branches at Army posts in Japan to travel only between their off-base homes and their duty stations. They must confine their off-base movements to a local area.
On Okinawa, Kadena posted a set of prohibitions on the base's official Facebook page Friday, banning visitor passes except for official business, use of mass transit and visiting sit-down restaurants, bars, clubs, gyms and theaters off base. Airmen may travel around Okinawa and the adjacent islands, but only in private vehicles.
At Yokota Air Base in western Tokyo, 374th Airlift Wing commander Col. Otis Jones prohibited airmen from venturing beyond the suburbs surrounding the base. Those living off base may travel from home to work only. Base gatherings of more than 20 people are banned.
Marine Forces Japan announced restrictions Friday that mirror those of the Navy and Air Force. The order – which bans personnel from visiting the same types of off-base establishments – applies to Marines, dependents, DOD civilian employees, contractors and other personnel.
Marine Corps Air Station Iwakuni in southwestern Japan went a step further Friday, directing members of all service branches to follow the Marine Forces Japan guidance, according to their official Facebook page. The order does not apply to the dependents, contractors or civilians attached to the Navy, although they are highly encouraged to follow the guidance.
All four service branches emphasized social distancing – typically a minimum six feet between individuals but for the Army, a minimum three feet – and frequent, thorough handwashing.
Luong, the U.S. Army Japan commander, specified that soldiers must wash their hands before entering common areas such as the post exchange, commissary, mailroom and barracks. He also imposed a limit of six people for any face-to-face official meeting.
Burke reported from Camp Foster, Okinawa; Doornbos reported from Yokosuka Naval Base, Japan; Robson reported from Yokota Air base in western Tokyo.
burke.matt@stripes.com Twitter: @MatthewMBurke1doornbos.caitlin@stripes.com Twitter: @CaitlinDoornbosrobson.seth@stripes.com Twitter: @SethRobson1
---
---
---
---