Cooperation in Nepal disaster relief thawing chilly US-Thai relations
---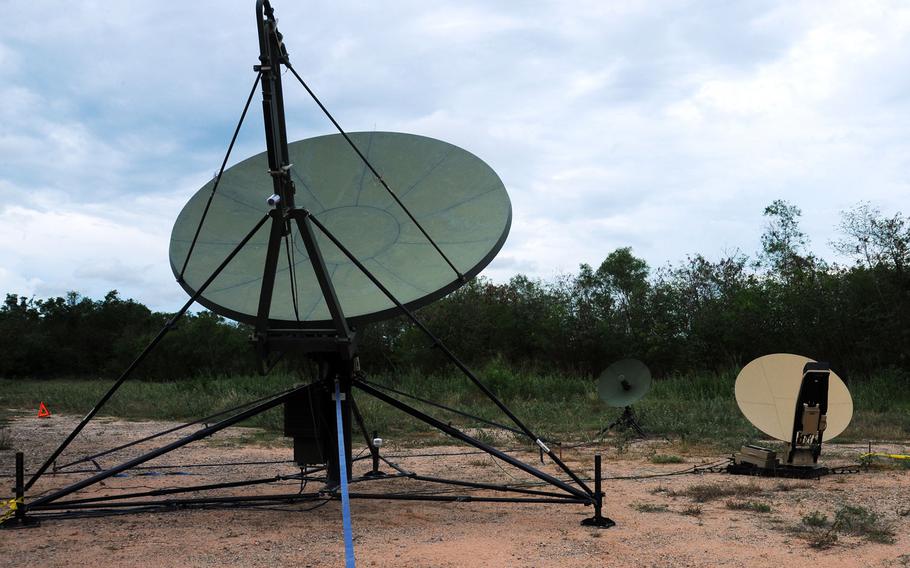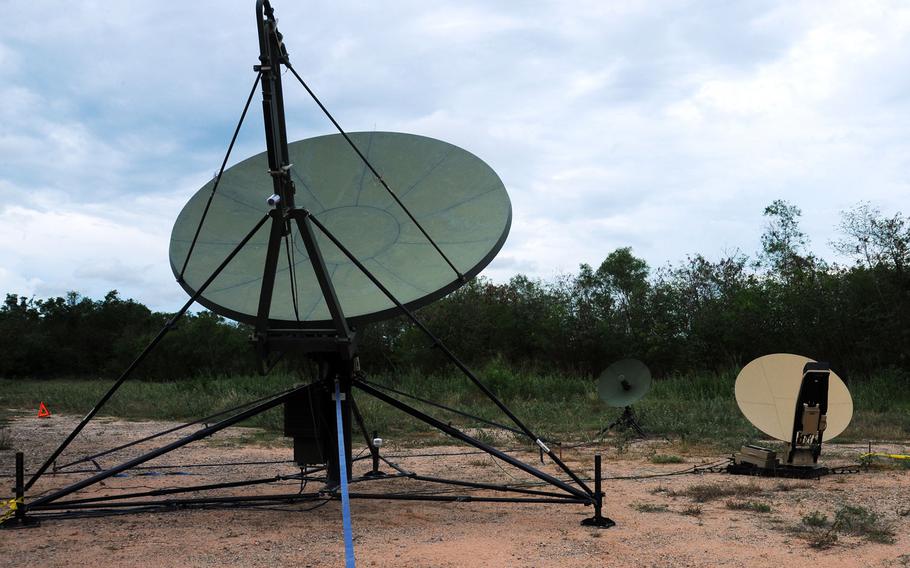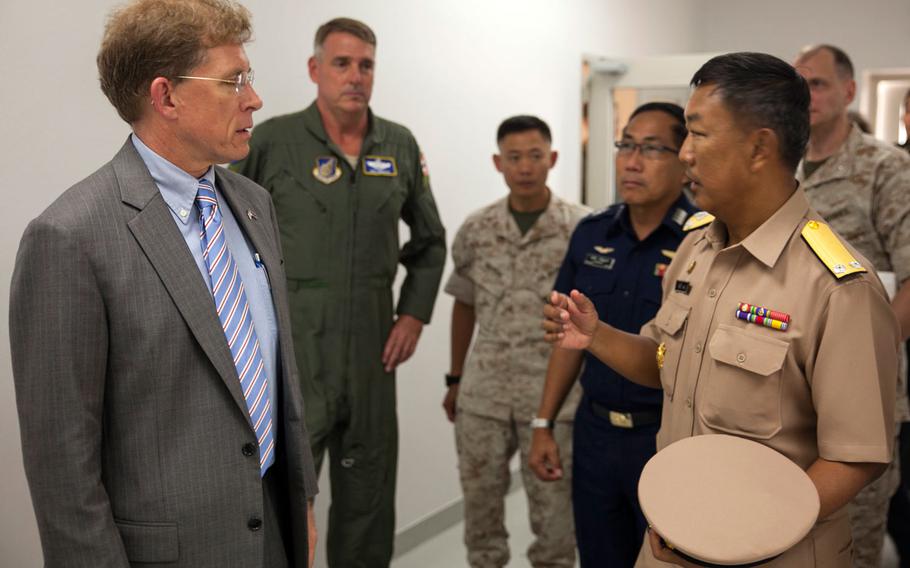 Earthquake disaster relief efforts for Nepal have sparked a thaw in relations between the United States and Thailand, whose Utapao naval air field has served as a major staging area for supplies headed to the Himalayan country.
Relations between the two longtime treaty partners have been strained since the Thai military seized control of the civilian government during a coup in May 2014 and then postponed scheduled elections.
Many high-ranking officers in the Thai armed forces have felt that U.S. officials have been high-handed in dealing with the country, which was faced with escalating political protests and violence before the military coup leaders instituted martial law, since lifted.
Perhaps the most visible indicator of a shift in relations thus far came when W. Patrick Murphy, chargé d'affaires ad interim of the U.S. Embassy in Thailand, visited Utapao Royal Thai Naval Airfield on Thursday. There he glad-handed Royal Thai Navy Rear Adm. Graisrl Gesom, one of the senior Thai military leaders heading the joint relief effort.
"The new policy of respectful engagement with Thailand is both wise and overdue," said Kerry Gershaneck, a senior associate with Pacific Forum CSIS with extensive military and academic experience in Thailand. "It will help to pull Thai-U.S. relations out of a self-inflicted death spiral."
Gershaneck has been a vocal critic of what he calls the U.S. "scold-and-punish" approach in dealing with the military takeover. The ill will has led Thai military leaders to seek out greater military-to-military relations with China, whose officials have repeatedly said they would not get involved in Thai domestic affairs.
Even as America has high hopes for Thailand's eventual return to an elected government, Gershaneck said, this new, softer approach "should allow the U.S. to both maintain strong security ties with Thailand and to assist in Thailand's progress on its path back to democracy."
The shift has been hastened by the existence of Joint Task Force 505, which was activated by U.S. Pacific Command to coordinate the military response to the Nepal disaster. The task forces is using Utapao airfield as a staging area for moving equipment, supplies and personnel into Nepal.
The task force maintains a deployable satellite communications array at the airfield that is part the overall system used for military, multinational and nongovernmental agencies involved in the relief effort.
Military leaders are making a point of praising the U.S. alliance with Thailand.
"This JTF 505 is significant because it shows that the partnerships in this region are important, and all the exercise and engagements that we do throughout this region have a real-world application so that when an incident happens like the earthquake in Nepal, we can rapidly come together," Brig. Gen. Michael Minihan, the JTF 505 joint air component coordination element commander, said in an Air Force statement.
Marine Lt. Col. Matthew Youngblood, officer in charge of the joint air component, sounded even more conciliatory.
"It has been an exceptional experience working with our service counterparts, and we look forward to continuing cooperation with the Thai government, and our continued services' support to the people of Nepal," Youngblood said in the same statement.
The change of tone could bode well for next year's Cobra Gold exercise in Thailand, which the U.S. has been holding with the country since the 1980s.
After a rocky and slightly truncated Cobra Gold earlier this year as a result of the coup, the future of the exercise in 2016 has remained unclear.
But on Monday a spokesman for U.S. Pacific Command told Stars and Stripes that "we're going through with it as planned."
"The details aren't planned yet, but it is happening, yes," Capt. Alex Lim said.
The Obama administration recently nominated an ambassador to Thailand, a seat that has been vacant since last fall.
Gershaneck said confirming that nomination by Congress is essential in restoring ties.
"While Thai-U.S. relations were virtually frozen over the past year, Thailand and the People's Republic of China have vastly expanded their security relationship, and Thailand has sought to replace U.S.-supplied weapons and equipment from Russia," he said.
"The longer the ambassador's seat in Bangkok remains vacant, the more harmful it will be for Thai-U.S. relations."
olson.wyatt@stripes.com Twitter: @WyattWOlson
---
---
---
---