Commissaries in Japan to see chicken, poultry shortage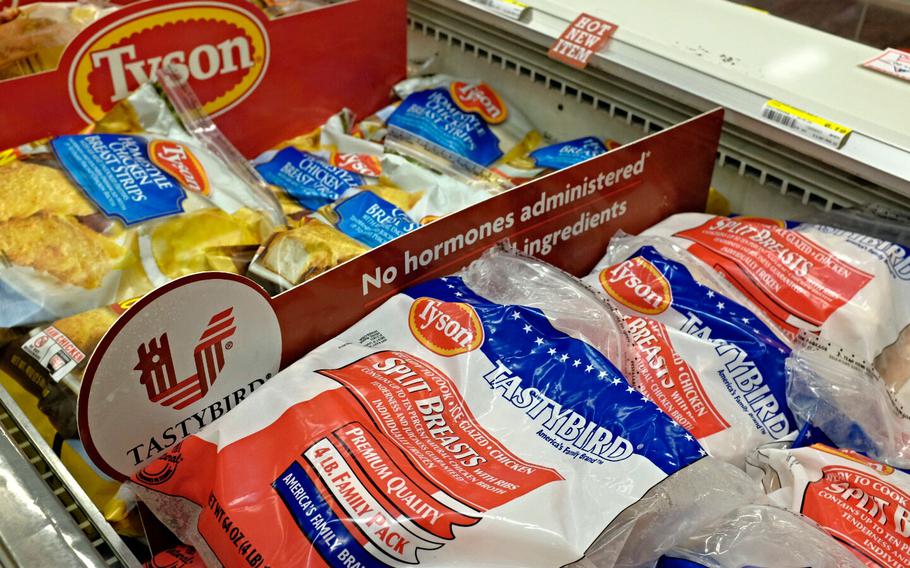 YOKOTA AIR BASE, Japan — Commissary customers in Japan can expect to see shortages of chicken and other poultry products prompted by an avian flu outbreak in the United States, the Defense Commissary Agency said this week.
The embargo on cooked and uncooked poultry from U.S. states experiencing outbreaks has been in place in Japan since January. As the number of states reporting avian flu cases increases, it is becoming more difficult to find sources for the products, DeCA said in a statement.
"Currently, 21 U.S. states have known avian influenza outbreaks and are off limits for poultry products we ship to Japan," DeCA Director and CEO Joseph H. Jeu said. "Unfortunately, these states correspond to where the big U.S. producers of cooked poultry have facilities.
"Our supply line of uncooked poultry is still flowing to Japan, but options for chilled and frozen cooked poultry from the U.S. are nearly gone," he said.
Products that Japan's commissary customers will eventually notice missing from shelves include frozen dinners; Buffalo wings; bagged chicken breasts, legs, patties and nuggets; Lunchables; hot dogs; sausage links; and lunch meats. Chilled and frozen products containing chicken will also be affected, the DeCA statement said, but canned poultry products will still be available.
DeCA is doing everything it can to manage the embargo's impact, Jeu said, and recently increased its stock of chilled and frozen products made with beef, pork and fish to make up for poultry losses.
The avian flu outbreak is not a public health concern, said Army Col. Michael A. Buley, DeCA's director of public health and safety.
"This virus has been around a while, and there is no indication of transmission to humans," he said. "All of these importation restrictions are an attempt to protect the host nation's poultry industries."