Coast Guard visits Philippines for first time in seven years after training in South China Sea
by
Christian Lopez
May 16, 2019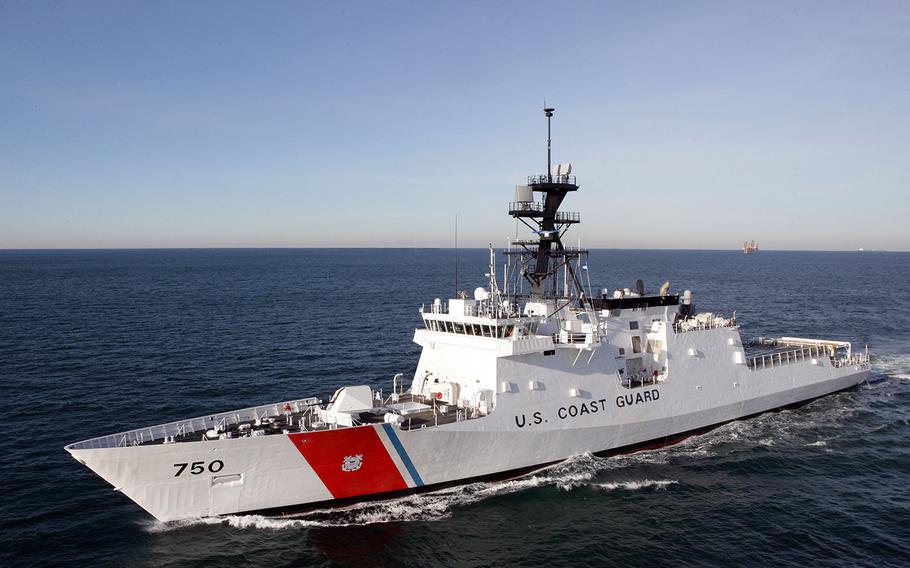 The U.S. Coast Guard cutter Bertholf, on loan to the Navy's 7th Fleet and busy across the western Pacific, joined Philippine coast guard vessels for training and maneuvers Tuesday in the South China Sea.
The Bertholf and Philippine vessels BRP Batangas and BRP Kalanggaman practiced search-and-rescue scenarios and other procedures near Scarborough Shoal in disputed waters off the western coast of the Philippines, the Navy said in a statement Wednesday.
Chinese coast guard vessels stood off and observed the U.S.-Philippine exercises but did not interfere, according to a report Thursday by NHK, the public broadcasting service in Japan.
China and the Philippines have contending territorial claims in that part of the world. The exercise this week is at least the third time in the past two months that Philippine and U.S. maritime forces have operated together in the area.
"The United States is a Pacific nation," Vice Adm. Linda Fagan, Coast Guard Pacific Area commander who oversees the cutter, said in the Navy statement. "We have deep and long-standing ties with our partners in the region, and more importantly, we share a strong commitment to a free and open Indo-Pacific, governed by a rules-based international system that promotes peace, security, prosperity and sovereignty of all nations."
The U.S.-Philippine exercises afforded the Bertholf an "excellent opportunity to compare techniques and maintain proficiency while further building upon friendly relations amongst both coast guards and professional mariners," Capt. John Driscoll, Bertholf's commander, said in the statement.
Following the exercise, the cutter, normally based in Alameda, Calif., made a port call at Manila, its first to the Philippine capital in seven years. The crew took part in professional exchanges, as well as community relation events, according to the Navy.
lopez.christian@stripes.com Twitter: @CLopez_Stripes