CNO orders Navy-wide pause, broad review after 2nd Pacific collision in 2 months
---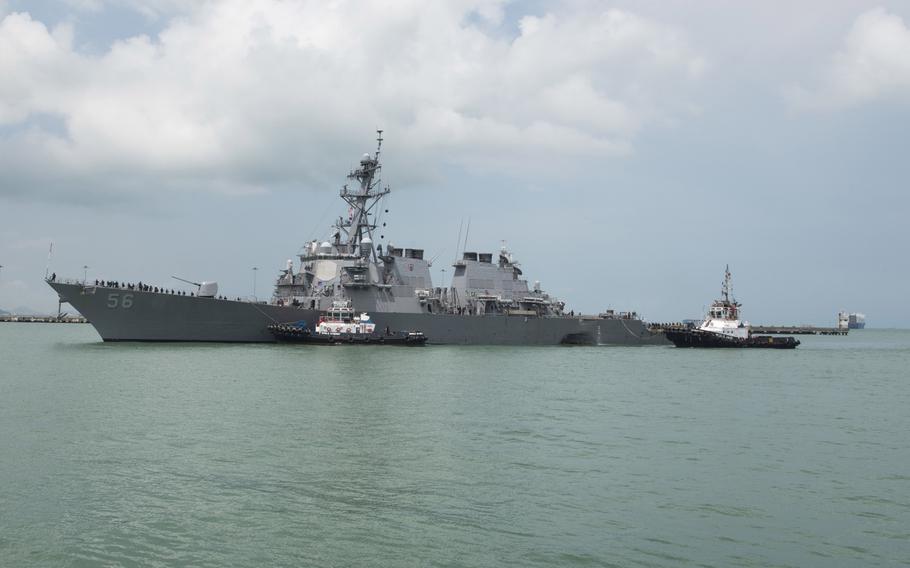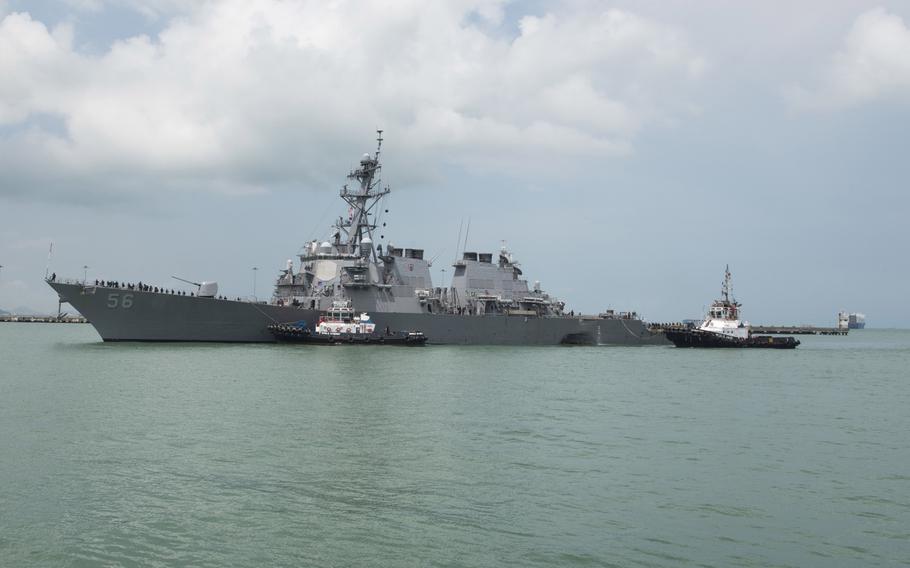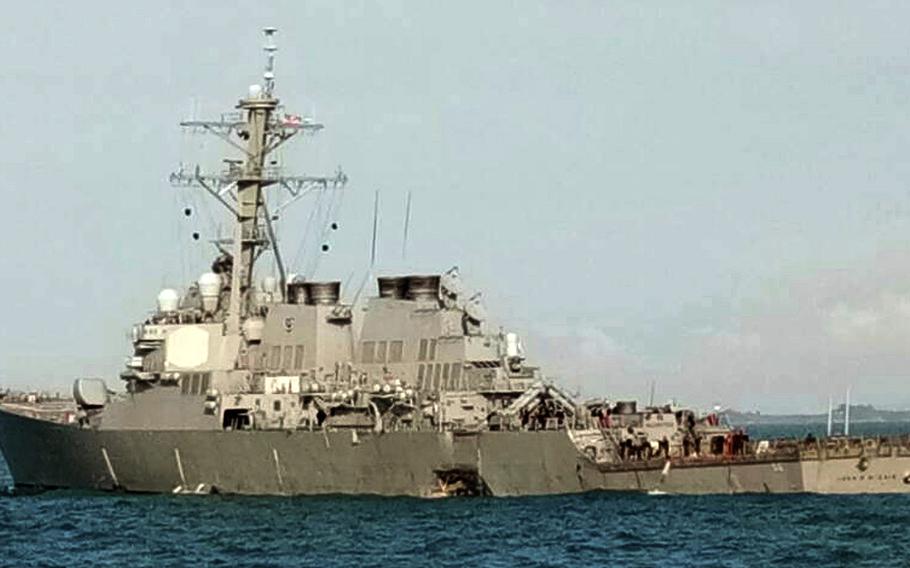 WASHINGTON – The Navy's top officer on Monday ordered a servicewide operational pause and a broad review of practices in the Pacific after the latest at-sea collision of an American warship and a commercial vessel.
Top Navy commanders worldwide are to use the stand-down to review safety fundamentals and ensure proper procedures are being enforced, Adm. John Richardson, chief of Naval operations, told reporters at the Pentagon on Monday. Fleet commanders are to pause operations within their forces for one to two days within the next week, he said.
Richardson asked Adm. Phil Davidson, commander of U.S. Fleet Forces Command, to conduct the "comprehensive review" of practices in the Pacific just hours after the USS John S. McCain collided with the Liberian-flagged Alnic MC oil tanker east of Singapore, injuring five sailors and leaving 10 missing. It was the second devastating collision of an American guided-missile destroyer and a merchant ship in the Pacific in about two months, after seven sailors aboard the USS Fitzgerald were killed in June near Japan.
The incidents were "very similar," Richardson said, and they have left Navy leadership with "great cause for concern that there is something out there that we are not getting at."
Davidson's investigation would be separate from ongoing investigations into the Fitzgerald and McCain collisions. Richardson said he expected the inquiry to be completed within a few months. Any changes to Navy procedures should be made as quickly as possible, he said.
"We need to get at this," he said. "We need to get it done … so we can get the lessons learned, act on those root causes and move forward, improving the way we do business."
The investigation will include a diverse team of Navy officers and enlisted men, with input from other military services and the private sector and experts from the companies that design and build the Navy's ships and other assets.
The CNO said it would look at individuals' performance, the Navy's operational tempo, maintenance and equipment.
"It will also focus on surface warfare training and career development, including tactical and navigational proficiency," Richardson said. "… We will examine the process by which we train and certify our forces that are forward-deployed in Japan to make sure we are doing everything we can to make them ready for warfighting."
Defense Secretary Jim Mattis, speaking Monday from Amman, Jordan, said he supported Richardson's actions.
The collision Monday was the fourth accident this year among warships in the Navy's Pacific Fleet. The guided-missile cruiser USS Antietam ran aground off Japan's coast in January. Another cruiser, USS Lake Champlain, in May collided with a South Korean fishing boat, and the deadly Fitzgerald collision with a cargo ship occurred June 17.
The Navy last week removed from duty the commander, executive officer and command master chief of the Fitzgerald after a preliminary investigation found that the ship's leadership had lost situational awareness before the avoidable collision.
Several junior officers who had served as watch standers for the bridge and combat-information center were also relieved of their duties due to "poor seamanship and flawed teamwork," according to 7th Fleet.
Richardson, who did not provide an update about ongoing search and rescue operations for the 10 missing sailors Monday afternoon, said he was "devastated and really just heartbroken at having to deal with this again."
Dickstein.corey@Stripes.com Twitter: @CDicksteinDC
---
---
---
---