City near home of US Forces Japan has reported zero coronavirus cases — one of the few in Tokyo
by
Hana Kusumoto Seth Robson
April 17, 2020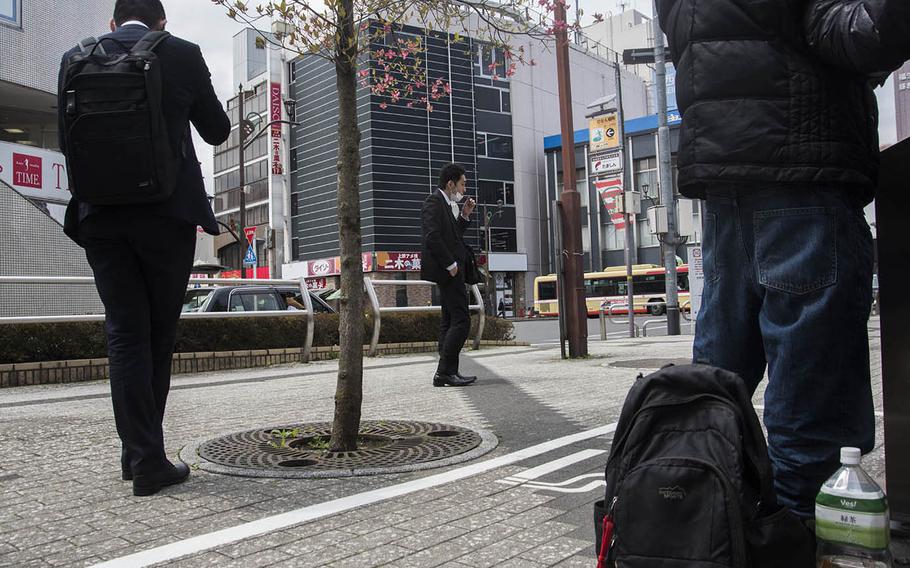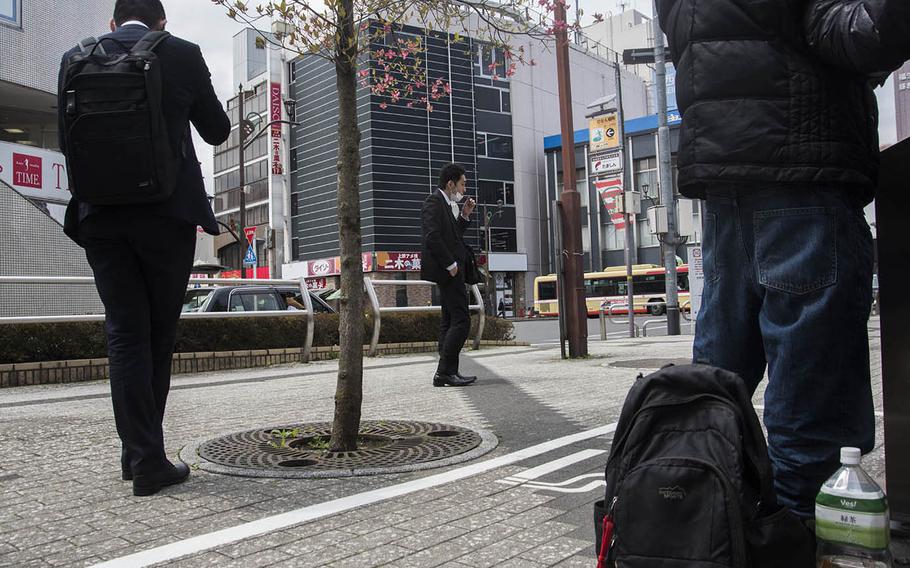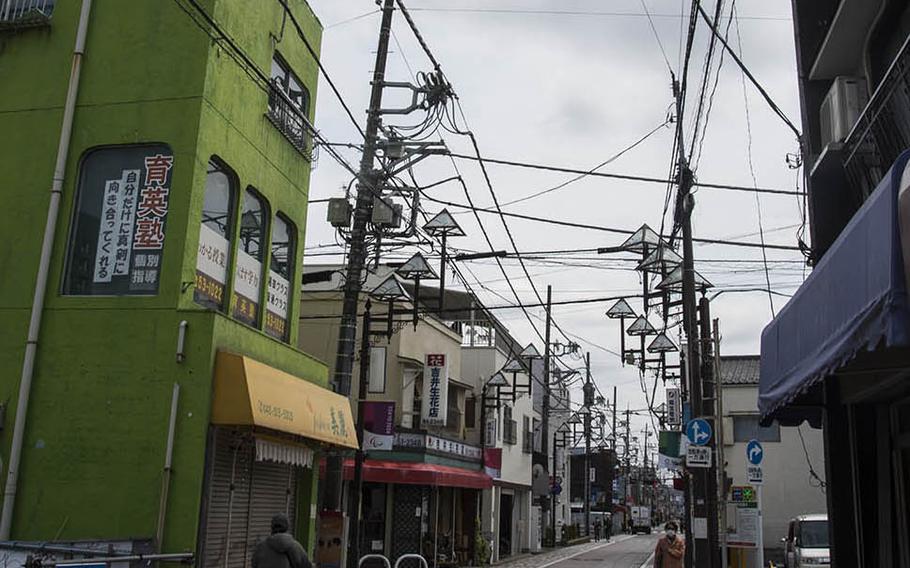 Stars and Stripes is making stories on the coronavirus pandemic available free of charge. See other free reports here. Sign up for our daily coronavirus newsletter here. Please support our journalism with a subscription.
YOKOTA AIR BASE, Japan — A city bordering the home of U.S. Forces Japan in western Tokyo is among the few in a prefecture hard-hit by the coronavirus that has yet to report a resident infected by the disease.
The Japanese capital had 2,596 virus cases and 56 deaths by Thursday, when 149 new cases were reported.
However, Fussa city, population 57,459, the area of Tokyo immediately outside the main gate of Yokota Air Base, where USFJ is headquartered, has been coronavirus free.
On Friday traffic appeared to be normal along Route 16, the main thoroughfare passing the base. Shops were open selling everything from bicycles to televisions and crowds of mask-wearing shoppers bagged their groceries at a supermarket.
It's unclear why there are no cases in Fussa, said Miharu Harada, a city health division official. The city has provided information for people on ways to stop spreading the virus on its website and magazine and closed public facilities and canceled events, such as its popular Tanabata Festival.
"We have been calling attention to the residents extensively to stay home, wash hands and to avoid closed places," she said. "We think people are being careful in their daily lives."
Likewise, Yokota has reported no cases of coronavirus among the base population since Defense Secretary Mark Esper on March 27 ordered commanders to stop announcing new infections on their installations, citing a concern that potential adversaries might exploit that information.
USFJ commander Lt. Gen. Kevin Schneider on Wednesday declared a public health emergency for all U.S. military bases in Japan, expanding an earlier order that covered only the area in and around Tokyo.
Commanders of U.S. bases on the Kanto Plain, which includes the Tokyo metro area and its surroundings, have declared their own public health emergencies that allow them to restrict the movements and activities, not only of troops, but also civilian employees, family members, retirees, contractors and local nationals with access to the facilities.
People living and working at Yokota have been restricted to the base or their homes but may shop for essential items and services in Fussa.
Several other towns within Tokyo, including Mizuho, Okutama, Hinode and Hinohara as well as islands administered by the city government, have also not reported virus cases, according to the Tokyo Metropolitan Government's website.
Only a handful of cases have been announced in areas near Yokota. For example, Akishima city, population 80,624, had three cases and Tachikawa city, population 183,918, had eight cases, the website states.
The sections of central Tokyo with the highest numbers of cases are Setagaya with 243 followed by Shinjuku with 187, the website states.
robson.seth@stripes.com Twitter: @SethRobson1
kusumoto.hana@stripes.com Twitter: @HanaKusumoto