Chinese ships chase Japanese fishing boat near disputed islands between Taiwan and Okinawa
by
Aya Ichihashi Christian Lopez
May 11, 2020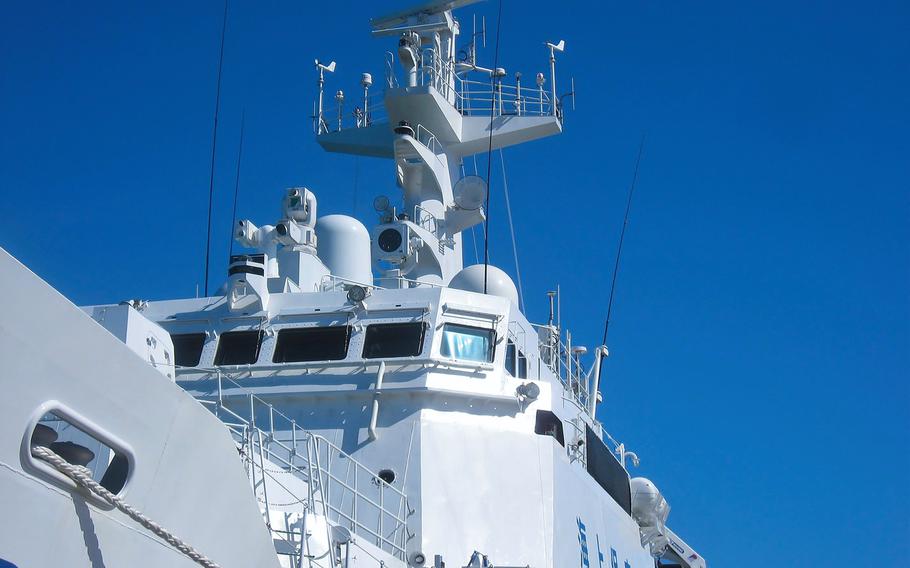 Chinese coast guard vessels lingered near the disputed Senkaku Islands over the weekend and chased a Japanese fishing boat, during China's longest incursion into those waters since 2016.
In all, four Chinese ships were reported near the East China Sea island chain for nearly two hours starting at 4 pm. Friday. Two of the ships pursued the fishing boat before Japanese patrol boats warned them away, according to the Japan Coast Guard website.
China also lays claim to the Senkakus, a small group of uninhabited rocky outcroppings between Taiwan and Okinawa that it calls the Diaoyu.
None of the ships were damaged and none of the three Japanese fishermen were hurt Friday, a spokesman for Japan's 11th Regional Coast Guard in Naha told Stars and Stripes on Monday.
"Regardless of the coronavirus, we continue our mission to protect the Senkaku Islands," the spokesman said. Some Japanese government officials speak on a customary condition of anonymity.
China's coast guard stated on its official Weibo social media account Friday that a fleet of its vessels "patrolled the territorial waters around the Diaoyu Islands."
Saturday, two Chinese vessels were seen lingering near the same fishing boat, prompting the Japanese coast guard to remain nearby.
The Chinese vessels remained in the territorial waters Sunday, as well, marking the first time since 2016 that Chinese government ships entered Japanese waters three days in a row, according to the Japan Times.
"Currently four Chinese maritime police ships are in the contiguous zone," the coast guard spokesman said.
Chinese ships have entered Japan's contiguous zone on a daily basis since April 14, the coast guard website said. These incursions include four trips in the country's territorial waters.
lopez.christian@stripes.com Twitter: @CLopez_Stripes
Ichihashi.aya@stripes.com Twitter: @AyaIchihashi
---
---
---