Chinese military expert advocates using lasers to paralyze US warships in South China Sea
---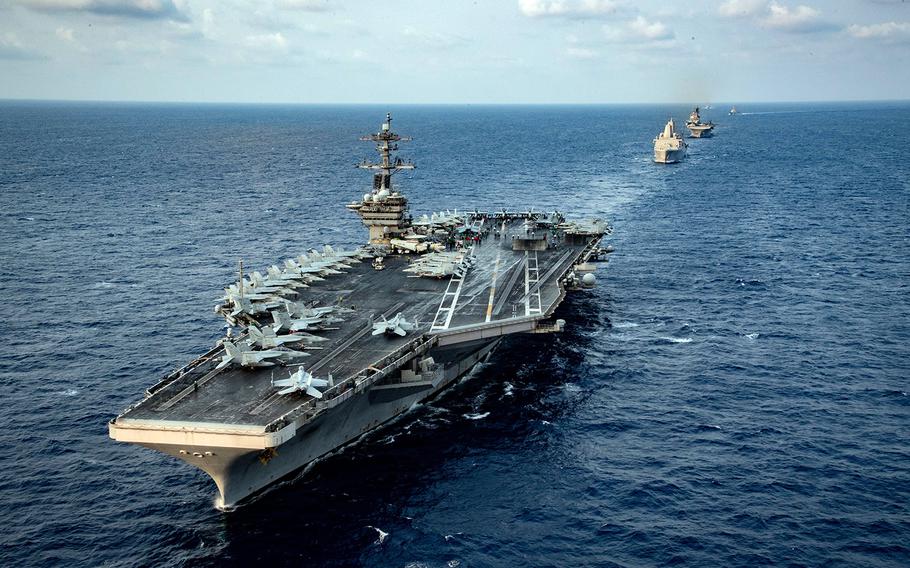 The Chinese military should consider using non-lethal lasers on U.S. Navy warships to discourage their transits through the South China Sea, a state-run newspaper in China said Tuesday.
Chinese military expert Song Zhongping told Global Times that the use of electromagnetic weapons, such as low-energy laser devices, could "send a strong warning" by temporarily paralyzing weapon and control systems on U.S. ships — all done "without visible conflict."
Song's recommendation came just days after U.S. Navy and Marine units arrived Sunday in the South China Sea for expeditionary strike force drills.
Participating in the four-day exercise were the Theodore Roosevelt Carrier Strike Group, America Expeditionary Strike Group and 31st Marine Expeditionary Unit.
China asserts sovereignty over most of the South China Sea, a claim disputed by other countries bordering the waters, such as Vietnam, Philippines and Indonesia.
China has occupied and militarized some disputed islands, and the U.S. Navy routinely sails ships near them during so-called freedom-of-navigation operations designed to underscore U.S. commitment to "free and open" international waters.
Earlier this month, U.S. Pacific Fleet said a Chinese navy destroyer directed a laser light at a P-8A Poseidon surveillance plane flying over international waters west of Guam on Feb. 17.
The laser, picked up by the plane's sensors, could have potentially harmed crew members, the Navy said, describing the act as "unsafe and unprofessional."
China's Ministry of Defense has dismissed the Navy's claim as untrue.
After the guided-missile destroyer USS McCampbell passed near a disputed South China Sea island on March 10, a spokesman for China's People's Liberation Army Southern Theater Command told Global Times that the nation "will take any necessary measure to safeguard national sovereignty."
olson.wyatt@stripes.com Twitter: @WyattWOlson
---
---
---
---