Chinese incursions spark more fighter jet scrambles from Japan
---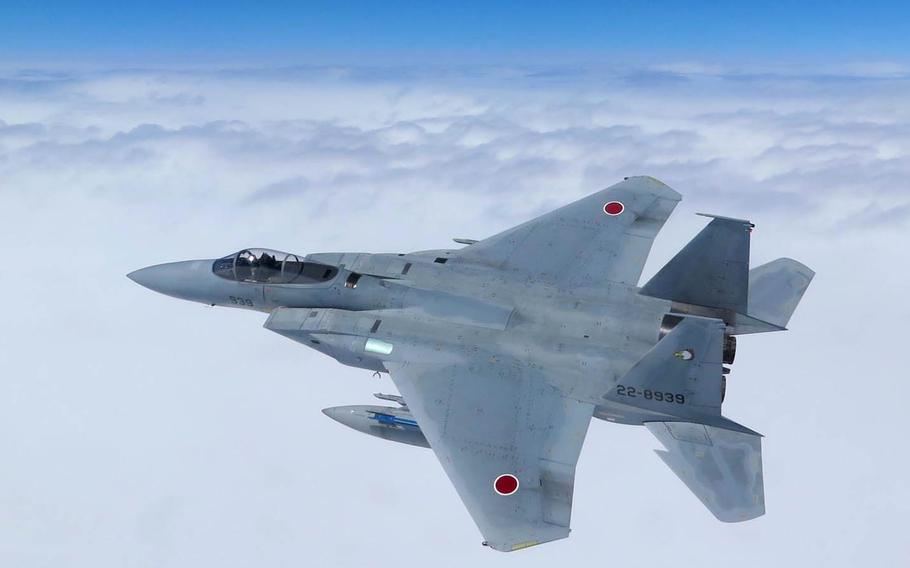 The number of sorties needed to ward off Chinese aircraft infringing on Japan's airspace has hit an all-time high, Japanese officials say.
The Japan Air Self-Defense Force scrambled its jets 571 times to intercept the Chinese in fiscal 2015, which runs through March 31. That number is up from the record 464 set the previous year, JASDF said in a statement.
The increases have been seen mostly in the Southwestern Composite Air Division, which includes Okinawa and the Senkakus, a southern island chain whose ownership is disputed by China. Other air regions in central and northern Japan either flew approximately the same number of sorties or saw numbers drop off.
While the number of sorties needed to check the Chinese went up dramatically, the overall number of JASDF sorties decreased as Russia's interest in the region appeared to wane, the statement said.
There have been 873 overall sorties in fiscal 2015, with 288 targeting Russian aircraft. In the previous fiscal year, Japan scrambled jets 943 times, 473 of which were in response to Russian incursions.
---
---
---
---