CDC warns some pregnant women against traveling to Japan during rubella outbreak
by
Caitlin Doornbos
October 25, 2018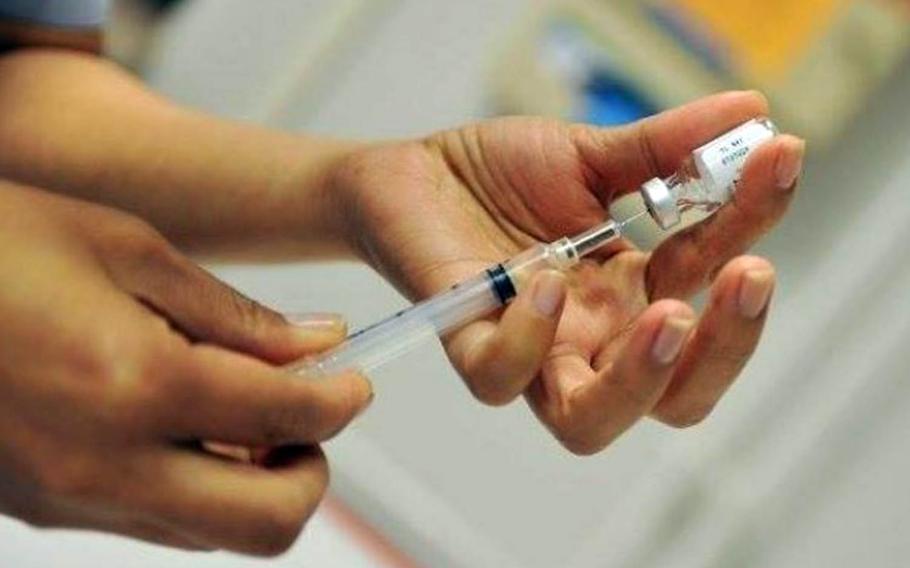 YOKOSUKA NAVAL BASE, Japan — The Centers for Disease Control and Prevention is warning pregnant women unvaccinated against rubella not to visit Japan after an outbreak was reported in the country.
This week, the CDC raised its rubella alert level to 2 on a three-level scale, indicating travelers should "practice enhanced precautions." The agency also cautioned all travelers to ensure they are vaccinated against rubella before visiting Japan.
As of Oct. 7, there were 1,103 reported cases of rubella — 135 of which were reported in the first week of October alone, according to Japan's National Institute of Infection Diseases. Less than 10 cases of rubella are reported each year in the United States. Since 2012, all U.S. patients with rubella were infected while they were abroad, according to the CDC.
Most of the rubella cases in Japan have been reported in the Kanto region, which is home to the most U.S. servicemembers on the mainland. Installations in the affected area include Yokosuka Naval Base, Yokota Air Base, Naval Air Facility Atsugi and Camp Zama.
The rubella vaccine — also known as MMR, as it protects against measles, mumps and rubella — is mandatory for active-duty servicemembers, according to a Defense Health Agency paper published last year.
While the vaccine is not required for civilians, the DHA paper recommended that "all persons aged [more than] 6 months that will be traveling outside the United States and are eligible to receive MMR-containing vaccine should be vaccinated before travel."
The virus, which is characterized by symptoms such as developing a rash and fever for two to three days, is especially dangerous for fetuses. The CDC said in a travel notice this week that unvaccinated pregnant women "should not travel to Japan during this outbreak."
Pregnant women with rubella run the risk of having their babies develop birth defects including "deafness, cataracts, heart defects, mental disabilities and organ damage," according to the CDC. When a pregnant woman contracts rubella early in her pregnancy, "miscarriages, still births and severe birth defects" can occur.
If a pregnant woman is unvaccinated, the CDC suggested waiting until after giving birth to receive the vaccine. Babies should be vaccinated after they are 6 months old. Those older than one year should receive two doses of MMR vaccine separated by at least 28 days, according to the CDC.
About 2,000 babies were delivered in military hospitals in Japan in 2013 and 2014, according to a 2016 report from the Military Health System. More recent numbers were not immediately available.
Japan has seen several rubella outbreaks over the past two decades with about 15,000 cases reported between 2012 and 2014, and about 17,000 between 2012 and 2013, according to the NIID.
The NIID first issued a warning that the 2018 rubella outbreak had begun in August after 139 cases were confirmed, already topping yearlong totals for 2016 and 2017 before summer had ended.
The U.S. last saw a rubella epidemic between 1964 and 1965 — about four years before rubella vaccinations became widely available in 1969, according to the CDC. During that outbreak, 11,000 affected women with rubella lost their pregnancies and 2,100 newborns died.
doornbos.caitlin@stripes.com Twitter: @CaitlinDoornbos