Carter takes command of Navy forces in Japan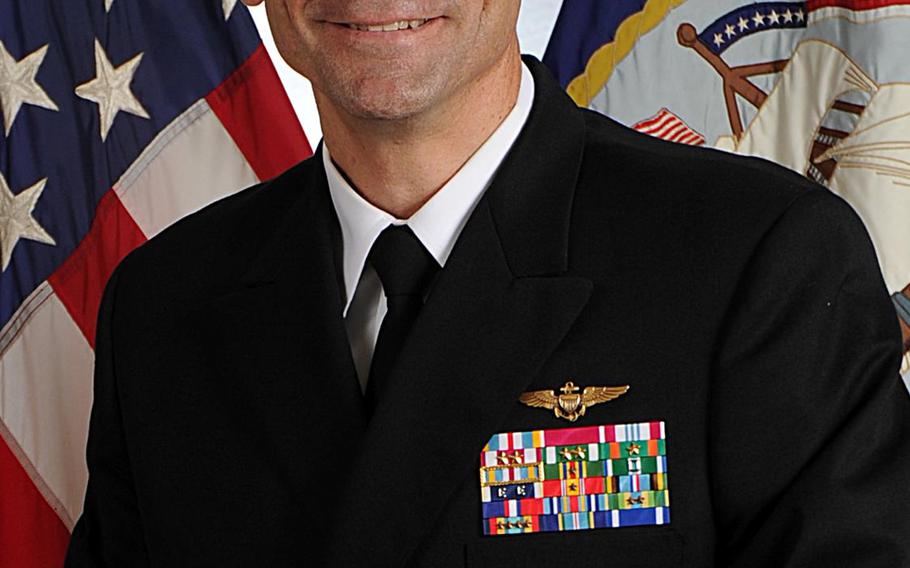 YOKOSUKA NAVAL BASE, Japan — Rear Adm. Matthew Carter assumed command of Naval Forces Japan on Sunday, according to a Navy statement.
Carter, who began his career flying P-3 anti-submarine and surveillance aircraft, arrives after a stint as commander of Patrol and Reconnaissance Group Pacific. Prior to that, he held a similar command role for 5th Fleet and 7th Fleet out of Naval Air Facility Atsugi, Japan.
Carter becomes Naval Forces Japan's 33rd commander. He relieves Rear Adm. Terry Kraft, who is retiring this summer after 34 years of service.
Kraft, a former fighter pilot and aircraft carrier commander, was one of three rear admirals censured by the secretary of the Navy last month for accepting gifts from defense contractor Glenn Defense Marine Asia between 2006 and 2007.
Federal prosecutors say that GDMA owner Leonard Glenn "Fat Leonard" Francis, who pleaded guilty to bribery charges in January, bilked the U.S. government out of more than $20 million by overcharging the Navy for various services at ports in the Asia-Pacific region.
Although multiple Navy officials have been charged in connection with the bribery scandal, neither Kraft nor Rear Adms. Michael Miller and David Pimpo were found to have committed any crimes, according to a Navy statement issued in February.