Carrier landing practice set to begin this week ahead of USS Ronald Reagan patrol
by
Caitlin Doornbos
May 12, 2020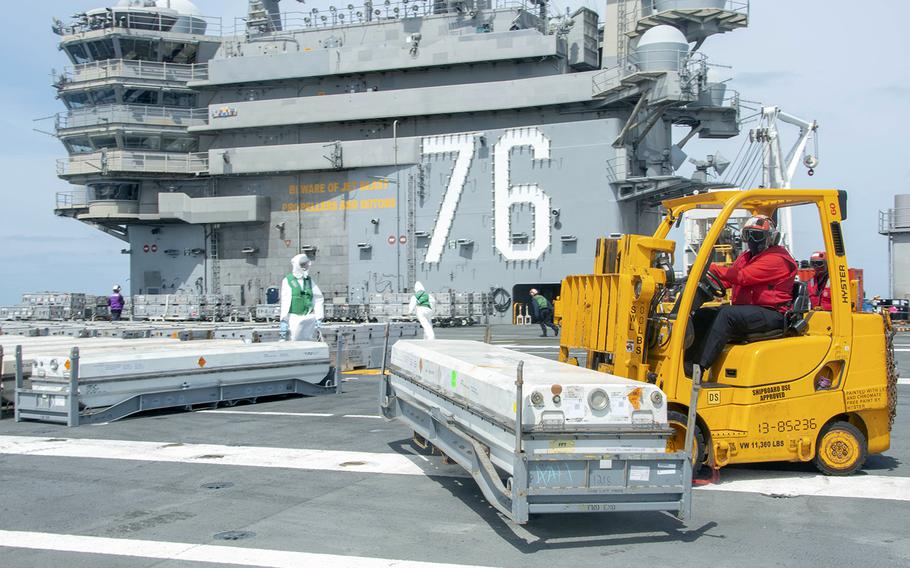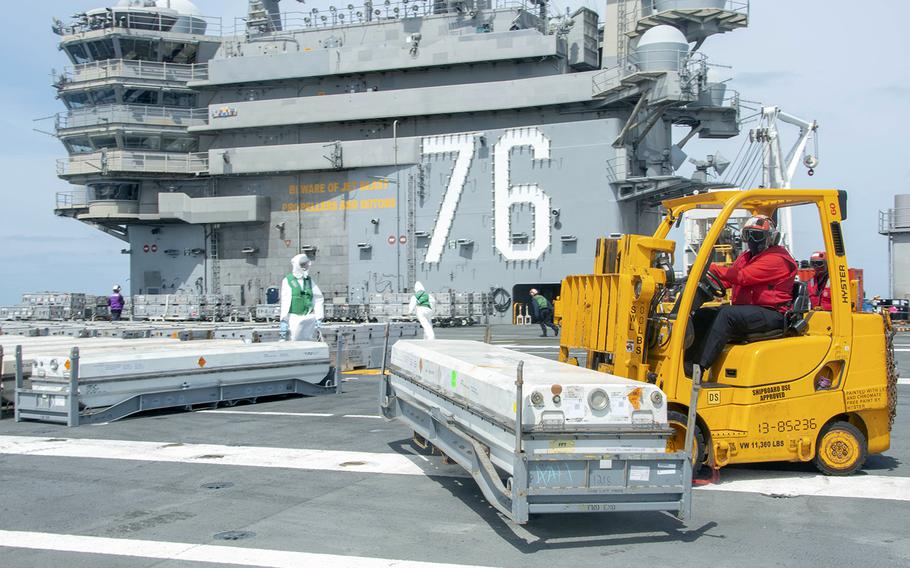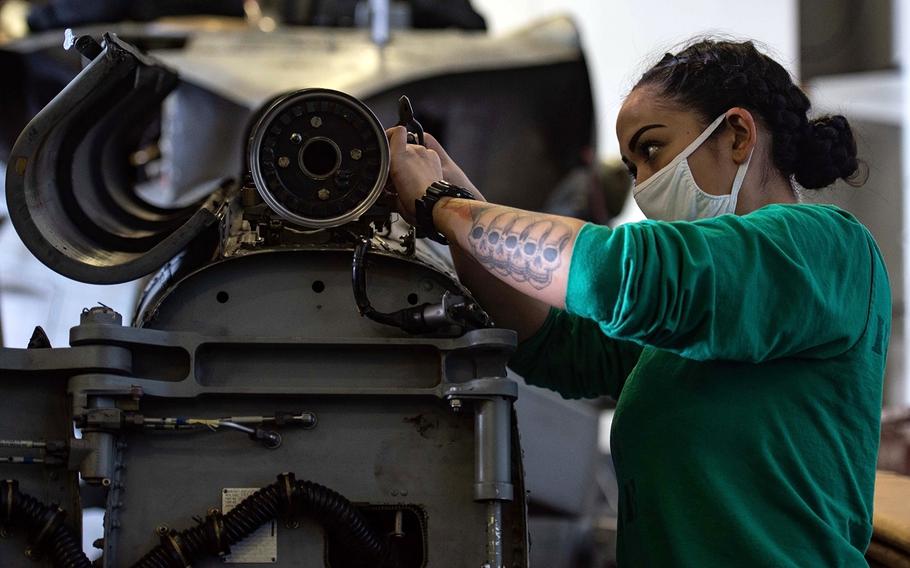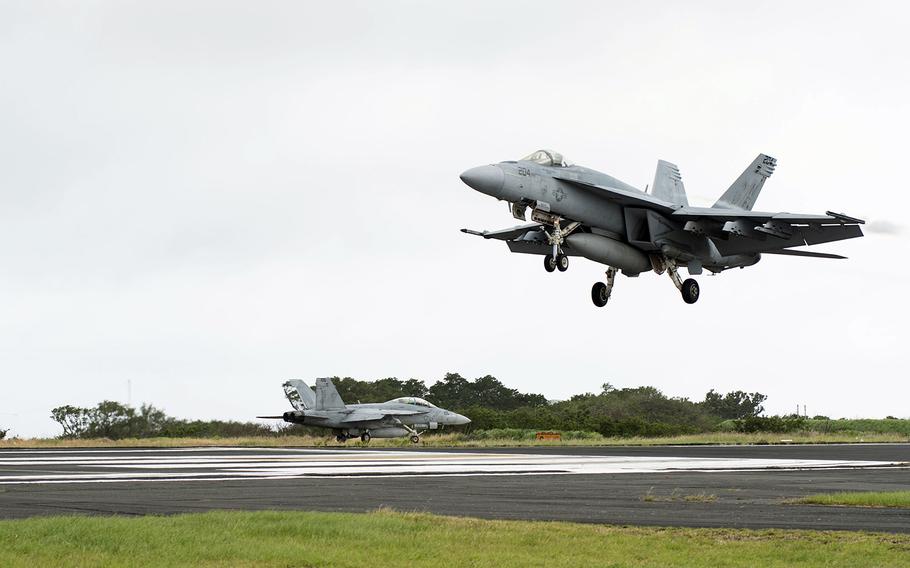 YOKOSUKA NAVAL BASE, Japan — Navy pilots will start carrier landing practice on Iwo Jima on Thursday to qualify for the USS Ronald Reagan's upcoming patrol, Naval Forces Japan announced Tuesday.
The practice takes place before deployment each year on the remote Japanese island where more than 25,000 Japanese and American troops died in a grueling 1945 battle during World War II. It's known as Iwo To in Japan.
Landing practice for naval aviators is a final step before the carrier leaves for patrol. Practice is expected to last through June 10.
The Reagan left its Yokosuka homeport for sea trials on May 4, but not all its crew was aboard as some sailors continued a phased pre-embark sequestration to prevent a coronavirus outbreak on the ship.
An outbreak aboard the USS Theodore Roosevelt caused that aircraft carrier to divert to Guam on March 26. About a month later, more than 1,150 Roosevelt sailors had tested positive for the virus.
Sidelining the Roosevelt left the Western Pacific without a U.S. carrier on patrol. As of Sunday, more than half of the Navy's 11 aircraft carriers were at sea, according to the Navy's top officer, Chief of Naval Operations Adm. Mike Gilday.
"The @USNavy has 6 carriers underway right now. Truman, Eisenhower, Reagan, Nimitz, Lincoln and Ford all operating where ships belong — at sea," Gilday said on Twitter on Sunday. "We are a #ForcetobeReckonedWith."
The Roosevelt began re-embarking sailors who tested negative for the coronavirus on April 29. The carrier's commander, Capt. Carlos Sardiello, told CBS News on May 4 he would not wait for all sailors to clear quarantine and return to the ship before redeploying.
"We've taken 45 days from that business [of patrolling] and it's a dangerous business, so we have a lot of training to complete," he said.
Additionally, all Pacific Fleet submarines are underway in the Western Pacific, Submarine Force Pacific said in a statement Friday. Gilday called that "impressive," in a separate tweet Sunday.
"While underway, the submarines are conducting combat readiness training and employing undersea warfare capabilities in support of a wide-range of missions," Submarine Force Pacific said in its statement.
doornbos.caitlin@stripes.com Twitter: @CaitlinDoornbos
---
---
---