Camp Zama team builds morale at Army camp in Japan with digital activities, real-life story walk
---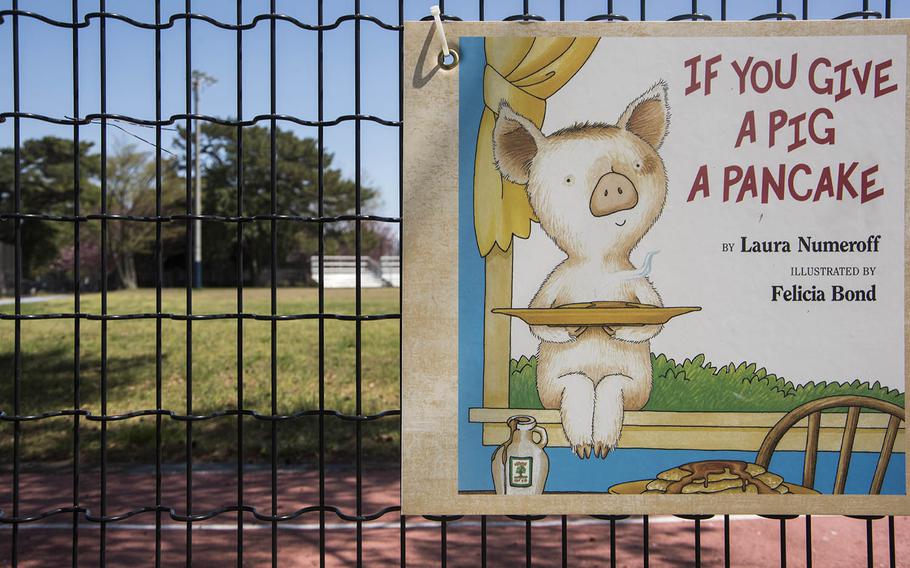 Stars and Stripes is making stories on the coronavirus pandemic available free of charge. See other free reports here. Sign up for our daily coronavirus newsletter here. Please support our journalism with a subscription.
CAMP ZAMA, Japan — The Morale Welfare and Recreation program at the U.S. Army's Camp Zama has created a think-tank-like group called the Community Immunity Team to help keep soldiers entertained during coronavirus restrictions in Japan.
Lucinda Ward, a school liaison officer with the program, said the immunity team was assembled in late March to find new ideas to improve morale among servicemembers and their families during the pandemic.
"We are a team of nine members from MWR put together to get the morale lifted," Ward said.
The team looks for events that can raise morale for people not only at Zama but also at the Sagamihara Family Housing Area. The challenge is to come up with activities that adhere to social distancing and bans on large group gatherings.
Among the activities the team came up with are online fitness classes, another online program called "Zama's Got Talent" and a walkable installation for children called a story walk.
The story walk, with segments installed at Camp Zama and at Sagamihara, a five-minute drive away, is extremely popular, Ward said. The installation gives people a reason to get outside for a local walk and still maintain six feet from one another.
Weatherproofed pages of children's books like "Corduroy" by Don Freeman and "If You Give a Pig a Pancake" by Laura Numeroff are enlarged and hung about 15 feet apart along the paths designated for the walk.
Starting at the housing area, new books are being placed weekly, Ward said, and then moved to Camp Zama to help circulate the material.
"It's good because they put the pictures up there because the library is closed," said Camden Carmona, 6, in a news release from the Camp Zama Public Affairs Office.
Jim Lacombe, supervisory librarian for Camp Zama and Sagamihara, said the installation gives families and children something to do "during this difficult time when many are stuck at home," according to the release.
With the success of the story walk and a push for more online content, Ward said, Camp Zama's digital presence has improved greatly. The Camp Zama MWR official Facebook page has 245 new followers and on average collects 200 more "likes" than usual. Ward says that the Facebook page has reached over 53,000 people in the past month.
"I see [us] coming up with more events for the community, bringing more smiles to the community's faces and things that are going to last past COVID and becoming a legacy." Ward said.
COVID-19 is the pneumonia-like disease caused by the new coronavirus.
godbold.theron@stripes.com Twitter: @godboldtheron
---
---
---
---