Beetles are wiping out Guam palms, including those at Andersen's Palm Tree Golf Course
by
Seth Robson
April 1, 2020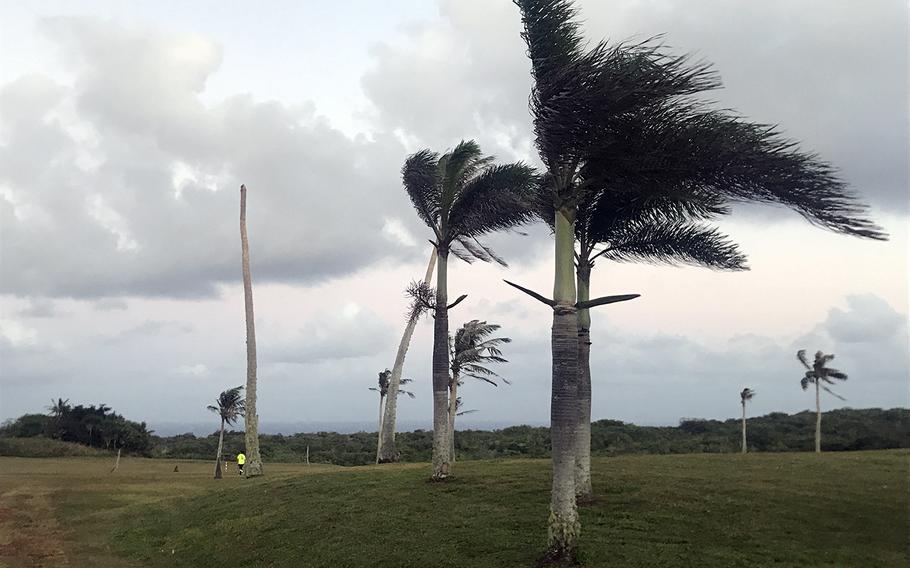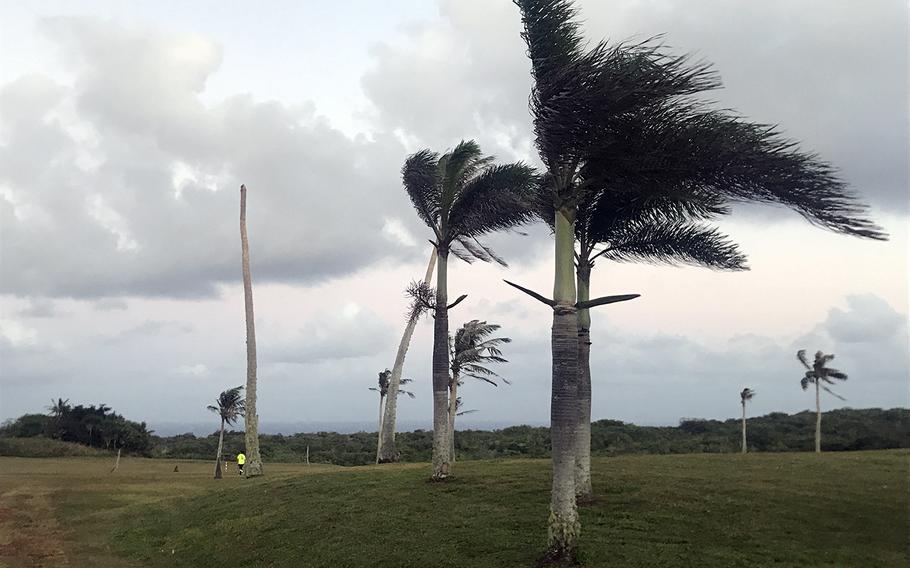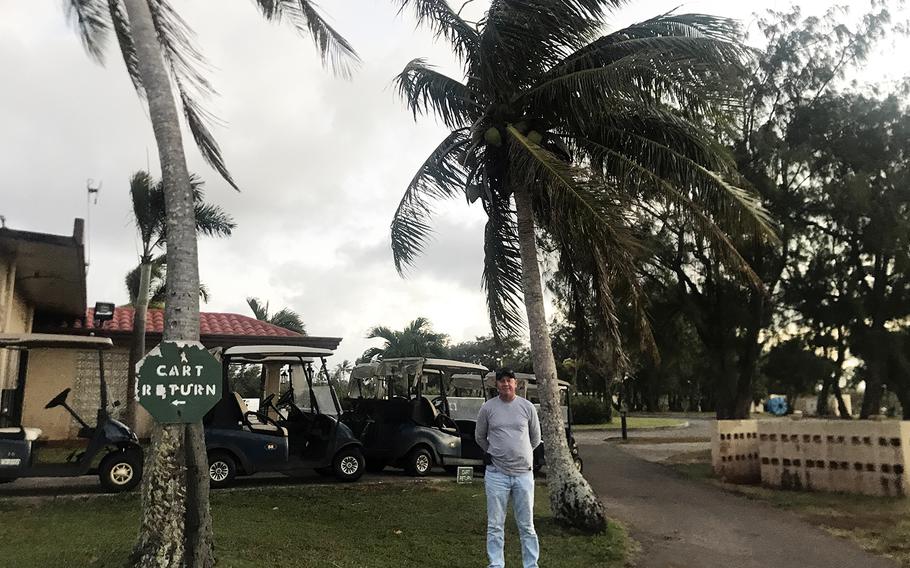 ANDERSEN AIR FORCE BASE, Guam — The way things are going, the Air Force may have to come up with a new name for its golf course at the home of the 36th Wing on Guam.
The Palm Tree Golf Course, as Andersen's 18 holes are known, is infested with voracious coconut rhinoceros beetles, Oryctes rhinoceros, whose meals of choice are the coconut palms that the links are named for.
Course manager Steven O'Hearne can only watch from his clubhouse — formerly the base officer's club — as the beetles gnaw their way, one-by-one, through the beautiful palm trees outside.
The damage caused by the tenacious insects is visible yards from the clubhouse door where several nearby coconut trees are on their last legs. Stripped of fronds, the diseased trees look a little like telephone poles.
The University of Guam College of Natural and Applied Science has a website devoted to waging war on the invasive beetles, which were discovered on the U.S. island territory in 2007.
"The coconut rhinoceros beetle is a major pest of coconut palm, oil palm and other palm species," the website states. "Palms are damaged when adult beetles bore into the crowns of palms to feed on sap. Tree mortality occurs when beetles destroy the growing tip."
Coconut palms were the second most abundant trees on Guam before the beetles attacked, wrote Aubrey Moore, an entomology professor at the university, in a recent research paper.
"During recent years, many coconuts and other palms on Guam have been severely damaged and killed by the coconut rhinoceros beetle," he wrote. "There is no estimate for the proportion of palms killed but it is obvious to residents and visitors that the island's palms are being killed at an alarming rate."
The beetles have been a problem in the Pacific since they were accidentally transported to Samoa from Sri Lanka in 1909. After they showed up on Guam, they were found all over the region from Hawaii to the Solomon Islands, Moor wrote.
Authorities have tried quarantining parts of Guam and spraying trees with insecticide but, so far, their efforts haven't stopped the beetles proliferating.
"If we do not control the current rhino beetle outbreak on Guam, it will only end when the beetles run out of food," he wrote. "Which means most of Guam's palm trees will be killed, as happened in Palau after [World War II]."
Workers at Andersen's golf course have been replacing dead coconut trees with ironwood trees.
"We don't know exactly how bad things are going to be but as we lose trees we are putting more in," O'Hearne said. "We've planted about 60 [ironwoods]."
It's possible that the beetles could consume all the palm trees at his golf course, he added.
"We could be Ironwood Golf Course if we have to keep doing this," he said.
robson.seth@stripes.com Twitter: @SethRobson1