Barbecues help Yokota's new airmen get through coronavirus quarantine in Tokyo
by
Seth Robson
September 4, 2020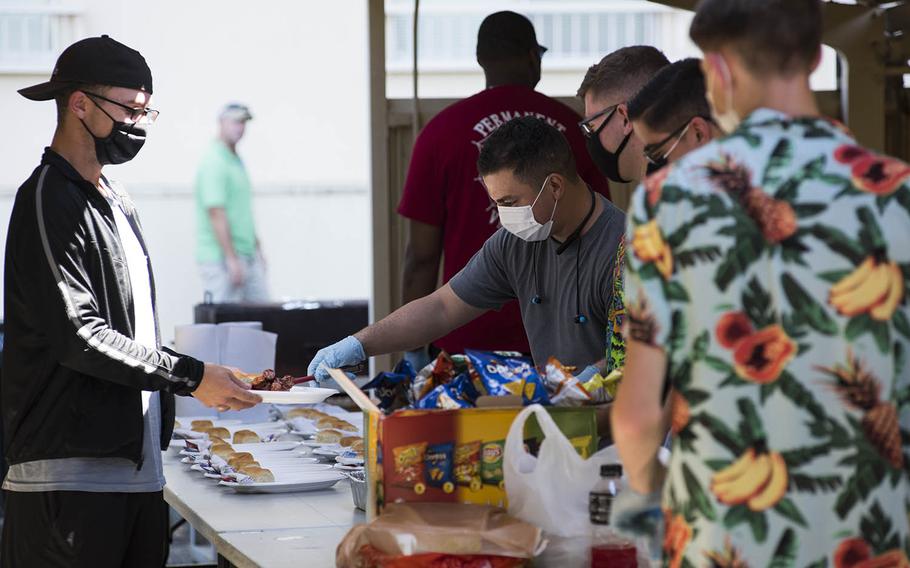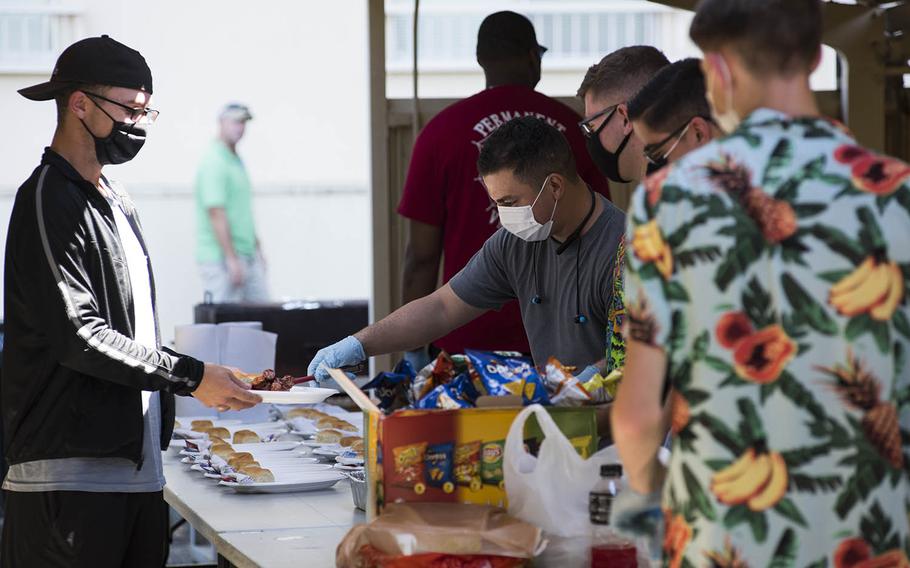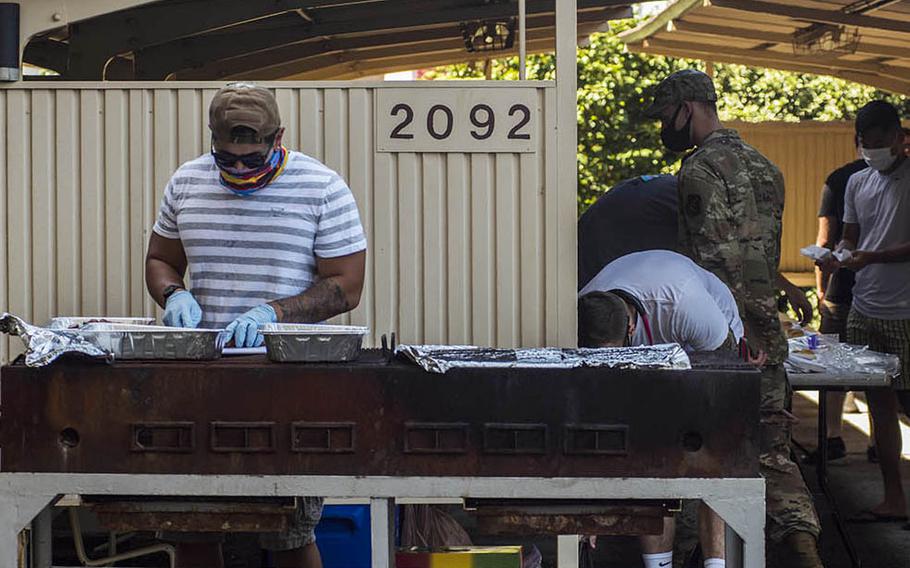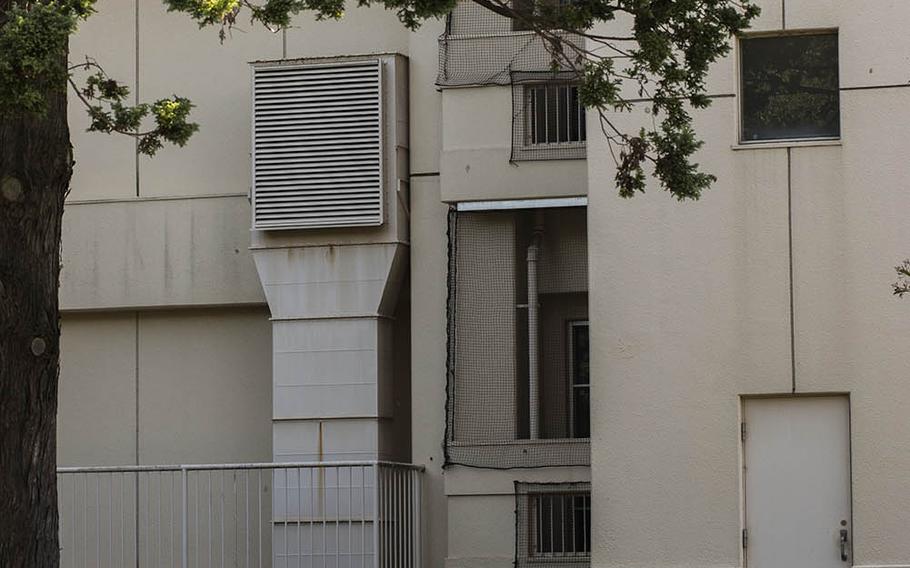 Stars and Stripes is making stories on the coronavirus pandemic available free of charge. See other free reports here. Sign up for our daily coronavirus newsletter here. Please support our journalism with a subscription.
YOKOTA AIR BASE, Japan — Some summer barbecues at the home of U.S. Forces Japan in western Tokyo are a little out of the ordinary this year.
The events for newly arrived airmen are choreographed affairs where the guests of honor don masks and keep their distance from the folks cooking their food.
U.S. personnel arriving in Japan must spend 14 days in quarantine, which the military calls "restriction of movement" or ROM, that's designed to stop them spreading the coronavirus to others at their new home.
To make sure the experience doesn't feel like a short stint in jail, the Air Force has come up with all sorts of things to amuse quarantined single airmen, including fortnightly barbecues.
Staff Sgt. Valesia Williams, 30, of Washington, D.C., was one of a few quarantined airmen chomping burgers Friday in a yard about 20 yards from where meat sizzled on grills and party music blared from a speaker outside a tower block on Yokota.
The aerospace ground-equipment airman, who arrived in Japan after 18 months at Osan Air Base, South Korea, said she was surprised when someone knocked on her door to invite her to lunch after five days in quarantine.
"It was nice to hear there was somewhere for us to go and get food and go outside and see what's going on," Williams said. "Being able to see the base and look around is really good."
The time alone hasn't been too hard, she said, adding that the two-bedroom apartment where she is staying is bigger than her digs at Osan. During the time alone she's been studying Japanese and itching to get out and explore Japan and taste local food such as ramen and sushi.
Master Sgt. Christopher Smith, 43, of Rochester, Minn., was at the barbecue representing the Yokota First Sergeants Council.
"I'm here to check on these airmen who are in ROM," he said. "I'm seeing how their mental state is and making sure they're being taken care of by their units."
Yokota community support organizer Debbie Stevens, 60, of Wyoming, said the barbecues are just one of the things the Air Force is doing to support airmen in quarantine.
Barbecues help people with physical, spiritual, relational and emotional wellness, according to the Air Force veteran and licensed clinical social worker.
"They take care of so many things in one session and they're fun," Stevens said. "We can get them outside … get them some fresh air and sunshine, get them a homecooked meal. For some of them, just to be able to get out into the daylight is huge."
The barbecues, which last about 90 minutes and include a performance by members of the Air Force Band of the Pacific-Asia, have been going since late May and have fed about 150 quarantined airmen so far.
"We keep it short and sweet because we are trying to make sure we exercise all the proper safety measures," Stevens said.
Other support for quarantined airmen includes deliveries of letters from schoolkids, a game involving chopsticks and beans, more homecooked food and a bag of Japanese treats, she said.
A few airmen who have had birthdays in quarantine received cakes baked by Stevens.
"Having been an airman myself in rather austere settings, I think they have got it pretty sweet," she said. "It is not so much the setting as it is the human contact."
robson.seth@stripes.com Twitter: @SethRobson1
---
---
---