Army lowers coronavirus risk level on Okinawa as Tokyo infections jump
by
Aya Ichihashi Joseph Ditzler
September 10, 2020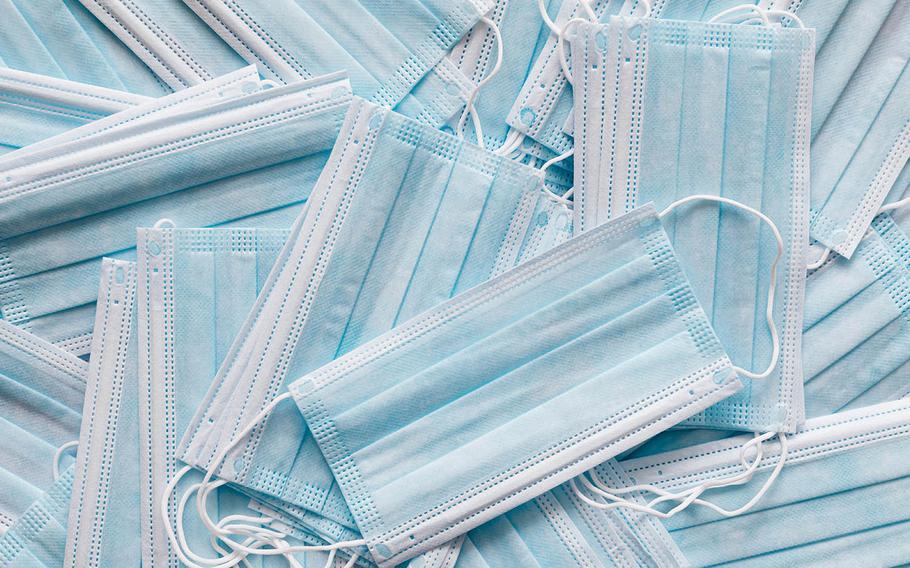 Stars and Stripes is making stories on the coronavirus pandemic available free of charge. See other free reports here. Sign up for our daily coronavirus newsletter here. Please support our journalism with a subscription.
TOKYO — Another U.S. military command on Okinawa eased its coronavirus risk level on Thursday — the third to do so in the past two days — citing improved conditions across the island.
Meanwhile, the number of new patients in Japan's capital city shot up to 276 on Thursday, the first time new cases have exceeded 200 since Sept. 3, according to public broadcaster NHK and Tokyo Metropolitan Government data. The most recent high was 339 infections on Aug. 20, according to government data.
Tokyo is generally off-limits to U.S. military personnel, with some exceptions.
Kadena Air Base reported two new cases on Thursday, individuals that were already in quarantine since arriving on Okinawa, according to a post on the base Facebook page.
On Okinawa, the Army and its base at Torii Station reverted to a "moderate" risk of coronavirus infection, or Health Protection Condition-Bravo, according to a Facebook post by U.S. Army Garrison Okinawa.
The Army maintains nine installations and five remote sites on the island, with Torii Station as their hub, according to the garrison website.
Soldiers, civilian employees and family members are again permitted to dine off base at restaurants with outdoor seating, and drive-thru or take-out service; take part in outdoor recreational activities; shop at off-base retailers and other businesses; and travel around Okinawa prefecture on commercial airlines and ferries, according to the Facebook post.
The Army also placed Naha, the prefectural capital, off-limits for other than official business, according to the Facebook post.
Kadena Air Base and the Marine Corps installations on Okinawa lowered their risk level to Bravo on Wednesday and Thursday, respectively, and permit many of the same activities.
Prohibitions remain in effect for the Army, Air Force and Marines on Okinawa, including any activity where social distancing cannot be maintained, according to updated information on their Facebook pages.
Off-base concerts, bars, lounges, tattoo parlors, barbers, salons, nail salons, Pachinko parlors and karaoke shops are off-limits. Most other public transportation is also prohibited, with the exception of taxis with base access.
Kadena added the familiar prescription to its updated activities list Sunday on Facebook: "We are still in the midst of a pandemic and the guidelines regarding face mask wear, social distancing and proper hygiene remain in full effect."
Okinawa reported 16 new cases on Thursday, a public health official told Stars and Stripes by phone. As of Wednesday, the prefecture had 240 active cases recovering at home or in hospitals. Of those, 88 are in moderate or critical condition, according to the prefecture's website.
ditzler.joseph@stripes.com Twitter: @JosephDitzler
ichihashi.aya@stripes.com Twitter: @AyaIchihashi