Annual disaster-preparedness mission brought Navy to seven nations in three months
by
Christian Lopez
May 31, 2019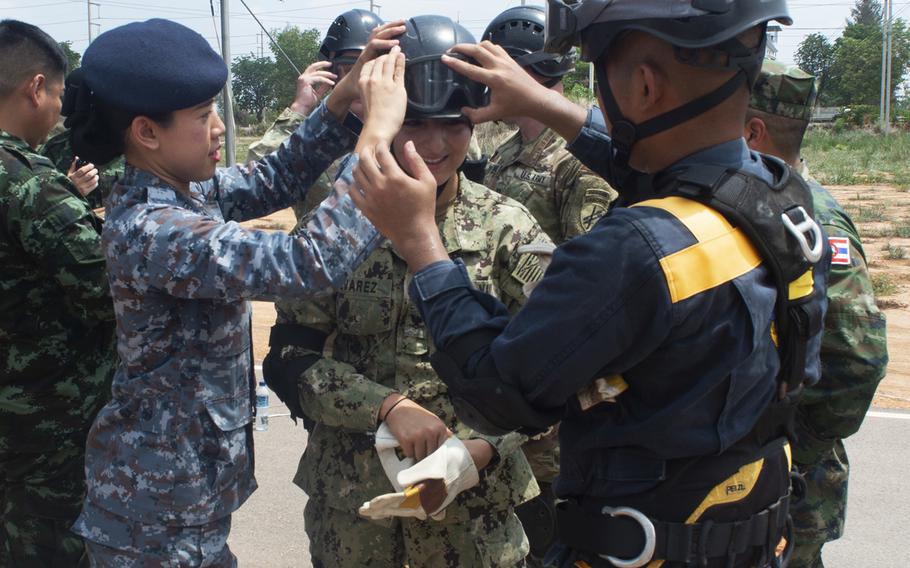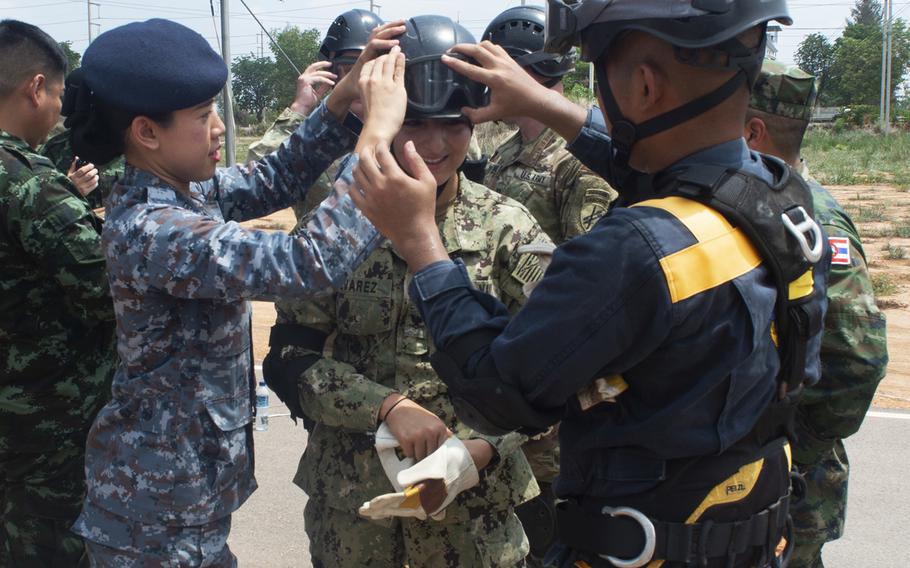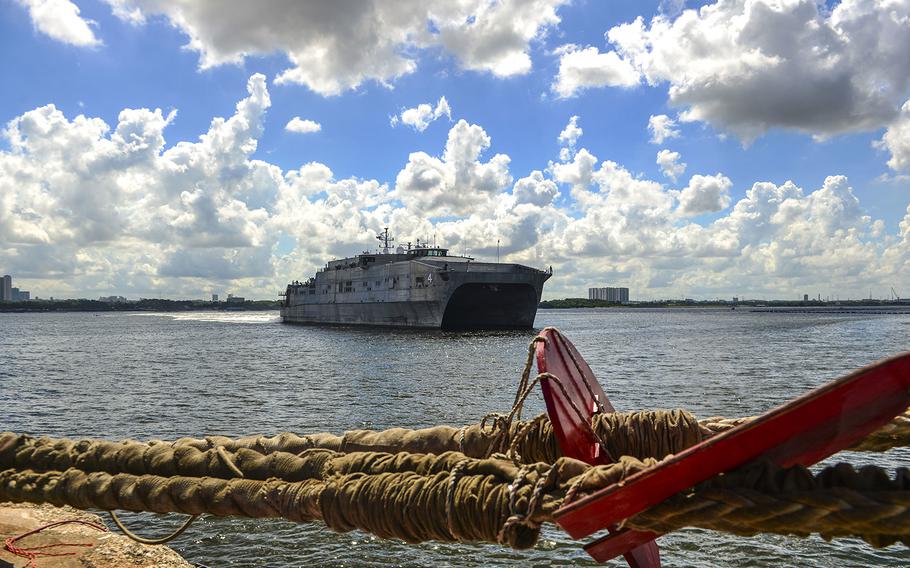 Three months and seven countries after setting out from Guam, the USNS Fall River recently arrived in Singapore, marking the conclusion of this year's Pacific Partnership after its final stop in Thailand.
This year's largest annual, multilateral disaster-response and preparedness mission in the Indo-Pacific region featured two expeditionary fast-transport ships for the first time, the Fall River and USNS Brunswick.
Personnel attached to both ships made stops in Vietnam, Thailand, Malaysia, Timor-Leste, the Philippines, the Marshall Islands and the Federated States of Micronesia, according to a Navy statement Tuesday.
Unlike past Pacific Partnerships that primarily focused on providing direct medical care during each country visited through the hospital ship USNS Mercy, the mission has evolved to focus on bolstering relations with nations around the Pacific by providing assistance in disaster-relief preparedness, according to the statement.
"Pacific Partnership worked to strengthen ties and build national capabilities and preparedness for disaster emergencies," U.K. Royal Navy Capt. Paddy Allen, Pacific Partnership 2019 director of mission, said in the statement. "It is a unifying mission that fosters enduring friendships and cooperation among many nations."
Over the course of the three-month mission, Pacific Partnership personnel conducted more than 60 humanitarian assistance and disaster-relief preparedness expert exchanges through workshops, symposiums and exercises, the statement added.
While in Malaysia, one of the numerous drills simulated a response to local flooding, a common natural disaster in the country.
"Different countries have distinctive experiences with natural disasters, which bring a variety of capabilities," U.S. Navy Capt. Randy Van Rossum, Pacific Partnership 2019 mission commander, said in the statement. "Being able to contribute diverse experiences, in something as unpredictable as a natural disaster, adds increased understanding and cooperation."
Alongside the scenario-based exercises, more than 200 medical experts took part in exchanges with host nation counterparts to improve interaction with the U.S. and host nations and enhance response in the event of a disaster.
U.S. military engineers worked shoulder-to-shoulder to complete 21 civic action projects with host nation volunteers throughout the Pacific, including adding functional shelters to schools in case of future catastrophes.
"One thing we all know throughout the whole region: Disasters don't recognize country boundaries," Navy Rear Adm. Joey Tynch, Task Force 73 commander, said in the statement. "It's good for all of us to work together on these things and always be prepared because it's not a question of if, but when we need each other. And when we need each other, it's so nice to be on the radio or pick up the phone, and hear a voice you recognize, and that's what Pacific Partnership is all about."
lopez.christian@stripes.com Twitter: @CLopez_Stripes