Amphibious assault ship USS America drops anchor at its new homeport in Sasebo, Japan
---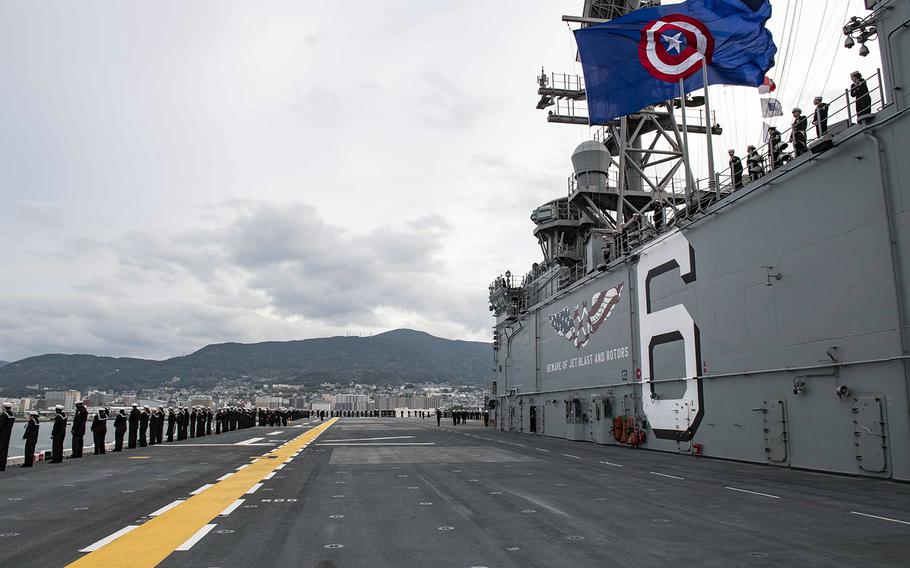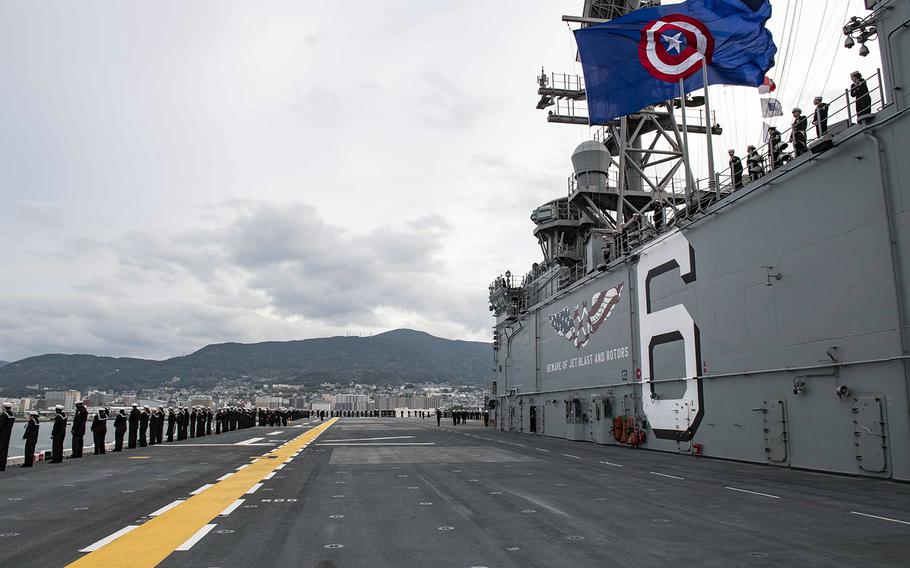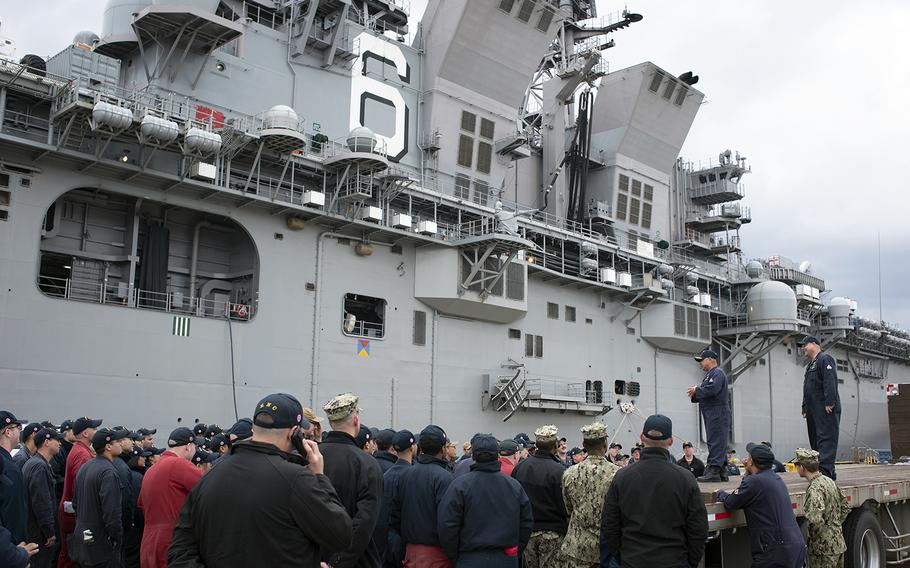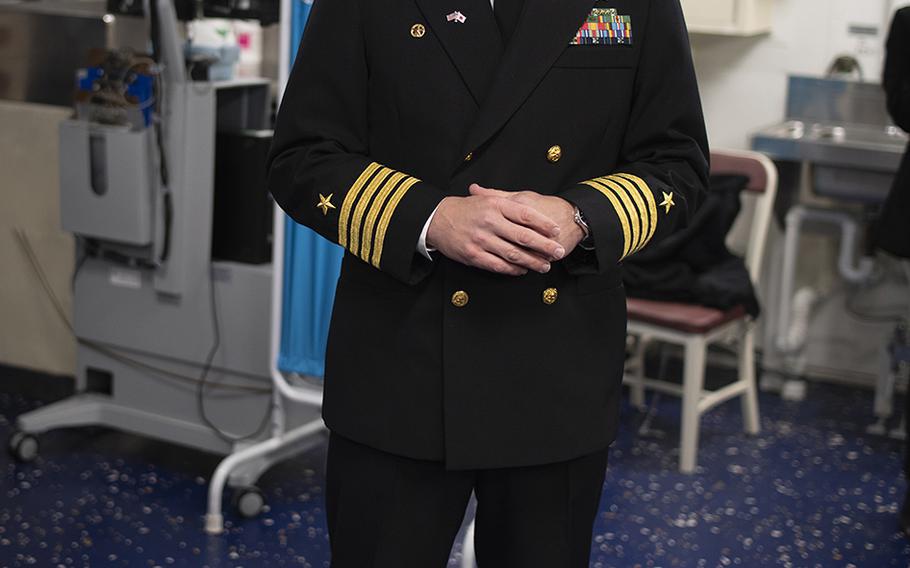 SASEBO NAVAL BASE, Japan — USS America, the Navy's newest, most advanced flat-deck amphibious assault ship, dropped anchor Friday at its new homeport in southwestern Japan.
The 844-foot America came from San Diego to serve as flagship of 7TH Fleet's Amphibious Squadron 11 and replace the USS Wasp, which spent 1 ½ years homeported in Sasebo. It departed for Naval Station Norfolk, Va., in September.
"The extraordinary capability of the USS America and our Navy and Marine Corps team will provide 7th Fleet great flexibility and lethality in our forward deployed naval force as we operate in this vital region in the world with our allies and partners," Rear Adm. Fred Kacher, commander of Expeditionary Strike Group 7, told reporters Friday aboard the ship.
The America's arrival brings the number of amphibious ships in Sasebo to five. Others include the transport dock USS Green Bay, the dock landing ships USS Ashland and USS Germantown, and the USS New Orleans, a transport dock ship that arrived Dec. 1.
The America, which was commissioned in 2014, has a crew of nearly 1,000 sailors and can embark about 1,700 Marines. Instead of a well deck to carry landing craft, it has a large hangar bay that provides 30% more storage space and can carry 250% more aviation fuel than a traditional flat-deck ship.
It was designed to maximize the capabilities the Marine Corps' F-35B Lightning II. The stealth fighter is capable of short takeoffs and vertical landings, allowing flat-deck amphibious assault ships like the America to act as small aircraft carriers.
The ship will embark Marine Fighter Attack Squadron 121, an F-35B squadron based at Marine Corps Air Station Iwakuni near Hiroshima.
Other aircraft that will deploy aboard the America include the tiltrotor MV-22 Osprey and MH-60S Knighthawk, CH-53K Super Stallion and AH-1Z Viper helicopters.
Capt. Luke Frost, the ship's commander, told reporters that sending the America, the New Orleans and F-35Bs to areas that matter most to the prosperity and security of the Indo-Pacific region sends a clear signal of the United States' commitment to its allies.
Amphibious Squadron 11 is one of 7th Fleet's busiest units, often deploying multiple times per year. The squadron, with embarked Marines from the Okinawa-based 31st Marine Expeditionary Unit, is often the first to respond when natural disasters strike the region. The ships also support multiple international exercises each year.
This is the first time in Japan for many of the America's crew members.
Petty Officer 1st Class Ilecia Moses, a paralegal, said she had been trying to get to Japan since she joined the Navy 13 years ago.
"My mother and I planned a few years back, before I knew I was coming here, to attend the 2020 Olympics in Tokyo," she said. "So, when I got orders here in October, I was just so thrilled and ecstatic to be here!"
The first thing she wants to do when she gets off work, Moses said, is eat some authentic Japanese ramen. bolinger.james@stripes.com Twitter: @bolingerj2004
---
---
---
---