Americans 'not fully conscious' of Chinese military threat to US, commander says
by
Caitlin M. Kenney
September 14, 2020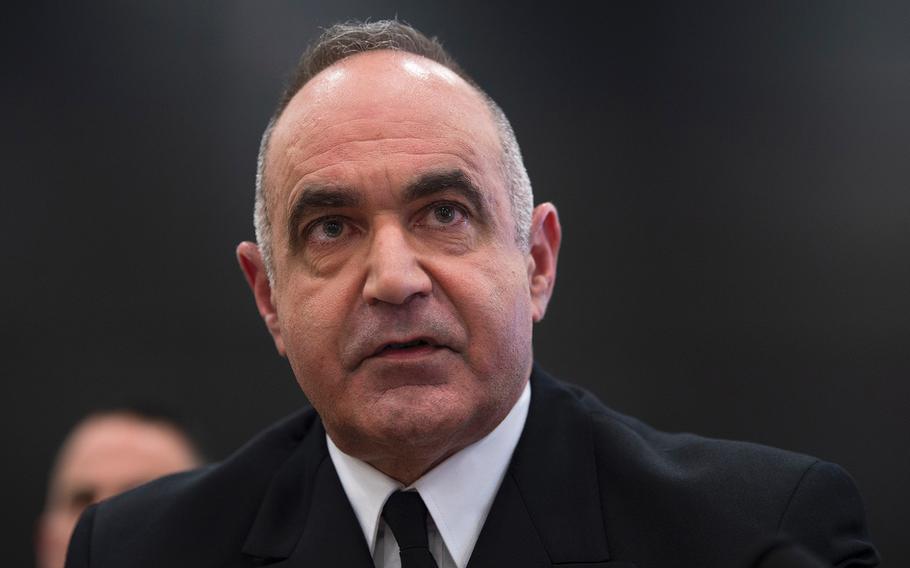 WASHINGTON — Americans do not understand the severity of the military threats posed by China, particularly its ability to strike the U.S. mainland with a nuclear weapon, a top U.S. commander said Monday.
"I get apprehensive that we are not fully conscious as a nation of the threats that we face. China now has the capability … to directly threaten our homeland from a ballistic missile submarine. That's a pretty watershed moment," said Adm. Charles Richard, commander of U.S. Strategic Command, which has a mission to protect the country by deterring such attacks and, if that fails, prepare to respond.
Richard's comments follow the release earlier this month of the Pentagon's annual report to Congress on China's military power, which states the country now has the largest navy in the world and is planning to grow its nuclear weapons arsenal. The estimated number of nuclear warheads that China has is "in the low 200s," according to the report.
"Over the next decade, China will expand and diversify its nuclear forces, likely at least doubling its nuclear warhead stockpile," according to the 200-page report.
Despite China's increased military ability to strike the U.S., Richard said the American people do not grasp the threat against them like they did during the Cold War.
"So we knew there was a threat to us that might require us to respond strategically. We don't even think about that anymore. We take strategic deterrence for granted in a lot of cases," he told reporters at the Pentagon. "Not acknowledging the fact that we have never had a nuclear attack on the nation and haven't had a great-power war in 70 years was not just some accidental fate in history … It was a lot of hard work by a lot of people to maintain systems ready to go, so that we deterred that from happening."
The Pentagon's 2018 National Defense Strategy also shifted the U.S. military's focus from counterterrorism operations to "great-power competition" with China as well as Russia. The economic policies of China and its militarization of the South China Sea and Russia's efforts to undermine NATO and its nuclear arsenal are major concerns for the U.S. military, according to the National Defense Strategy.
The Pentagon report also states that China's leaders want to develop their military to be "world-class" by 2049, which the Pentagon interprets to mean to be on par or better than other world powers such as the U.S.
Richard added Monday that China's plan to increase its nuclear capabilities "is increasingly inconsistent with a stated No First Use policy."
"It's not my place to judge whether they intend to honor that or not. What I can tell you is that they certainly have the capabilities to execute any number of deterrent or employment strategies that are seemingly inconsistent with a No First Use policy," he said.
kenney.caitlin@stripes.com Twitter: @caitlinmkenney