American soldier found dead in South Korea, the second in two days
---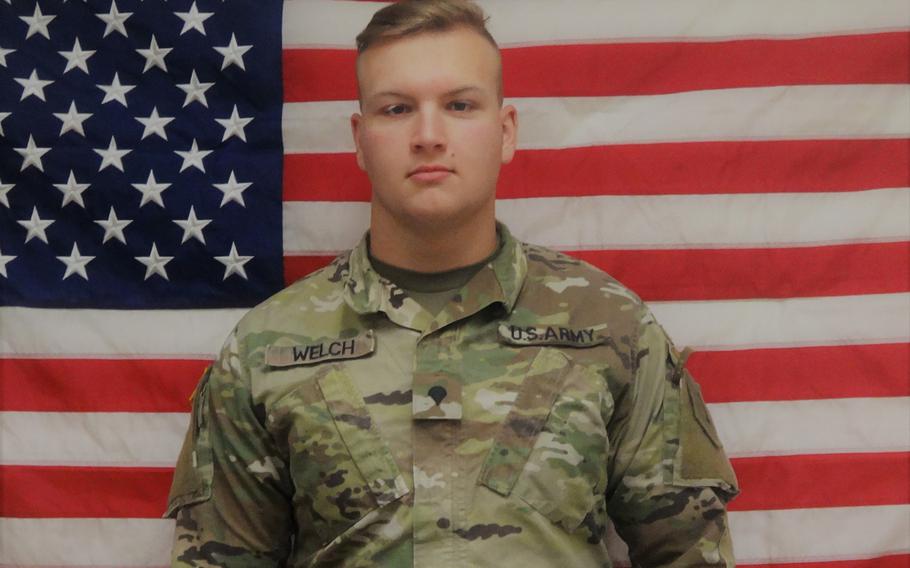 SEOUL, South Korea — A combat medic died in his barracks over the weekend at Camp Humphreys, the military said Wednesday, adding the cause of death was under investigation.
Spc. Clay Welch, 20, of Dearborn Heights, Mich., was found unresponsive on Sunday and pronounced dead at the scene, the 2nd Infantry Division said. His death was not related to the coronavirus outbreak in South Korea, it added.
Welch was assigned to the Fort Riley, Kan.-based 2nd Armored Brigade Combat Team, 1st Infantry Division, which began a nine-month rotation in South Korea last month.
He joined the Army from Detroit in September 2017 and joined the brigade combat team in April 2018 after finishing training at Fort Sill, Okla., according to a press release.
"Clay's death affects every member in our formation. We are all deeply saddened by the loss," said battalion commander Lt. Col. James Armstrong.
Welch was the second soldier to die over the weekend at Camp Humphreys, the main U.S. base in South Korea.
Pfc. Marissa Jo Gloria, 25, a combat engineer with the 2nd ID sustainment brigade, was found dead in her barracks on Saturday.
The 2nd ID said investigations were ongoing in both cases, but it took the unusual step of ruling out the coronavirus because neither soldier had symptoms.
The Army has imposed strict measures to prevent the highly contagious virus from spreading on base. Access is restricted and service members have been barred from nonessential travel or most off-post social activities.
gamel.kim@stripes.com Twitter: @kimgamel
---
---
---
---