Airmen in Korea banned from drinking this weekend
---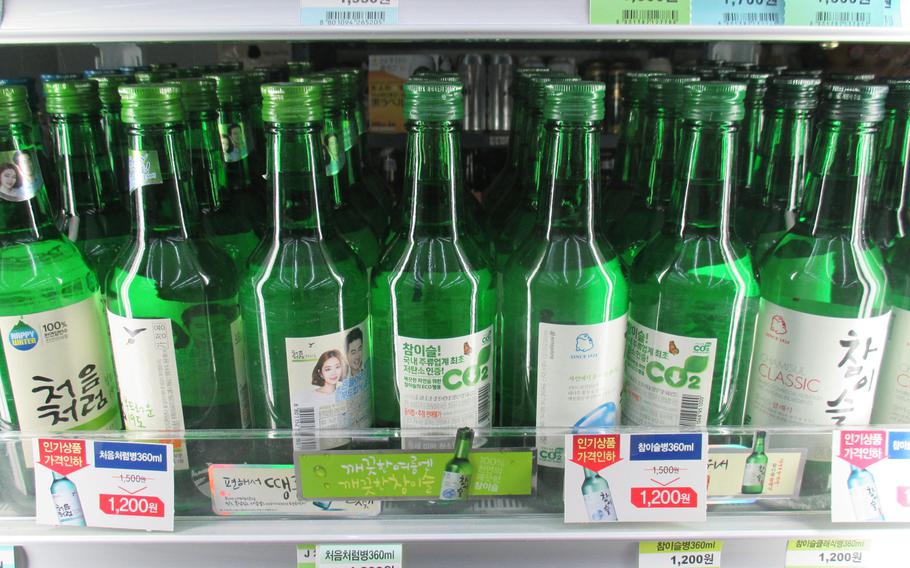 SEOUL, South Korea — A weekend ban on drinking has been placed on airmen stationed in South Korea.
Citing an increasing number of alcohol-related incidents involving airmen, the 7th Air Force commander issued a general order Friday that bans alcohol purchase and consumption by all airmen.
The ban began at noon Friday and extends through 6 a.m. Monday, with violators facing punishment under the Uniform Code of Military Justice.
"Over the past few months, the number of alcohol-related incidents resulting in serious injury reached the point where this action became necessary," Lt. Gen. Jan-Marc Jouas wrote in an editorial published Friday in the Crimson Sky, the command newspaper. "Simply put, the health and welfare of our airmen is too important to allow this trend to continue."
"It's not just three near-fatalities that drove this ban on drinking — it's also the number of arrests for assault or drunk and disorderly conduct; the almost daily emergency room admissions for excessive drinking; the number of careers, marriages, and lives destroyed; and most critically, the impact on our mission and readiness to fight tonight," the editorial said.
More than 100 Osan-based personnel, most of them airmen, were treated in emergency rooms for alcohol-related incidents in the past year, according to command spokeswoman Maj. Richelle Dowdell. Two airmen were medevaced to Seoul with extremely high blood-alcohol levels.
Dowdell said the temporary alcohol ban was mean to let the command take an overall look at drinking.
"We can't see a trend on why" drinking-related incidents may be increasing, she said, but recent misconduct has raised serious doubts about readiness.
"This is necessary time to reflect on these incidents that have occurred recently and on what we must do to change," she said. "The Air Force core values apply on and off base and we must conduct ourselves accordingly."
Jouas' editorial hinted that further restrictions could be imposed.
"Hopefully this weekend's ban on drinking will get everyone's attention, both as a warning of the risk we face to our mission and our people, and the potential for future, more restrictive steps if we don't get this problem under control," he said.
---
---
---
---