Airman goes missing off Guam hours after body recovered in separate incident
---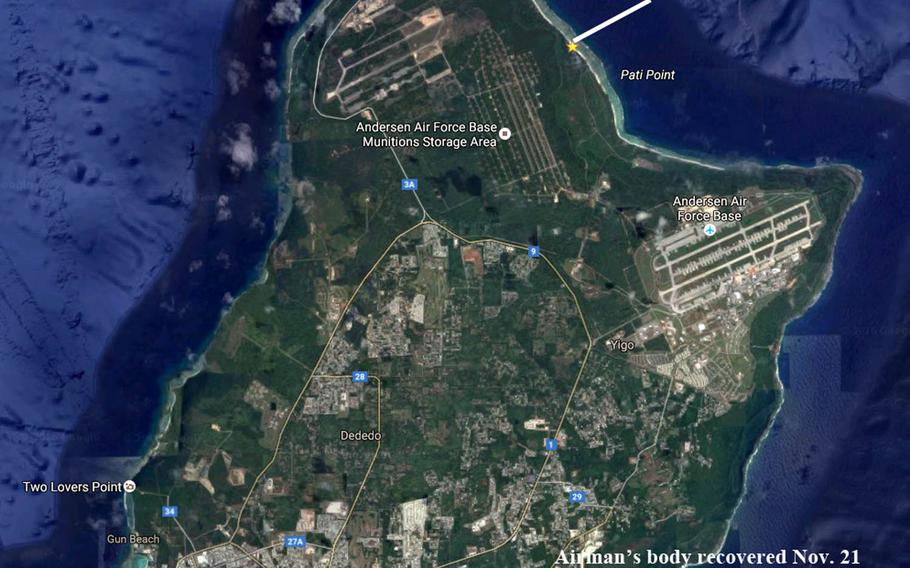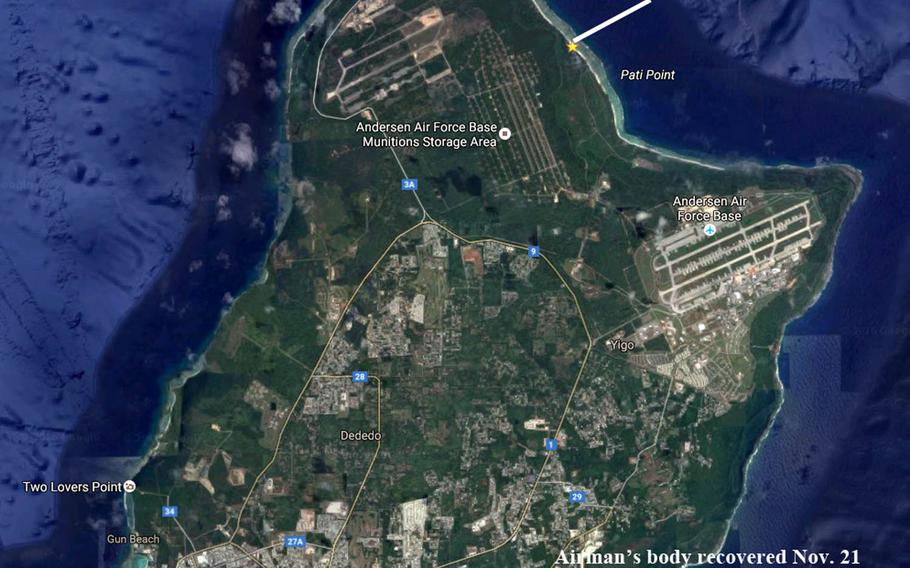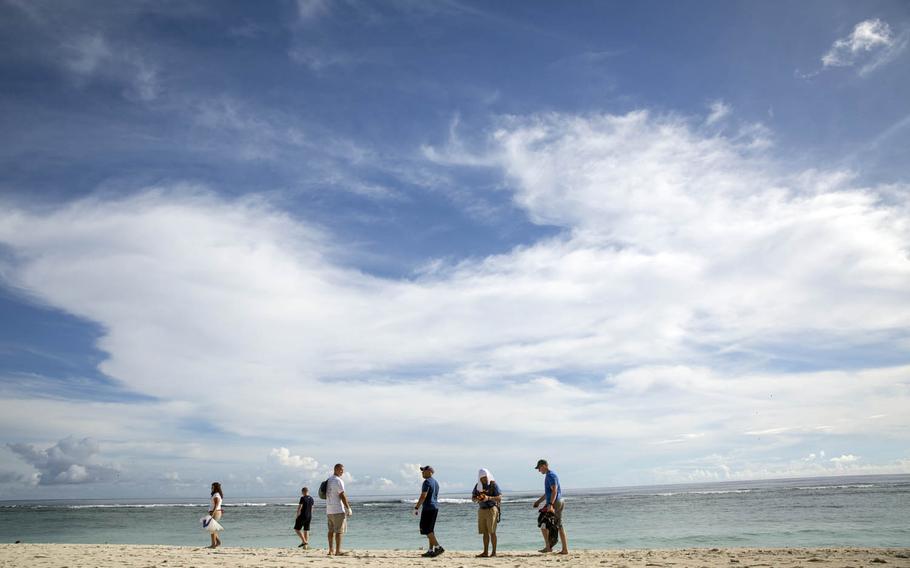 A search-and-rescue operation is underway after an airman went missing while swimming early Tuesday at Tarague Beach on Andersen Air Force Base, Guam.
The Coast Guard, Helicopter Sea Combat Squadron 25 and the Guam and Andersen fire departments were alerted to the missing airman, who was swimming around midnight, an Air Force statement said.
Base residents were asked to avoid the area until it is cleared by authorities.
The incident occurred just hours after the body of another airman, reported missing Sunday afternoon while swimming south of the air base near Pagat Point, was recovered Monday off the island's northeastern coast.
The name of that airman, who was temporarily assigned to Andersen, will not be released until 24 hours after the family is notified, a separate Air Force statement said.
An HSC-25 helicopter, several Guam Fire Rescue boats and two Coast Guard vessels joined that search. Members of the Guam Police Department also conducted shoreline searches.
Pagat Point is a popular tourist area about five miles southwest of Andersen. Tarague Beach is part of the air base, and water entry is authorized only between 6:30 a.m. and 6:30 p.m.
---
---
---
---