Airman chases his pro-wrestling dream while serving on the Korean Peninsula
---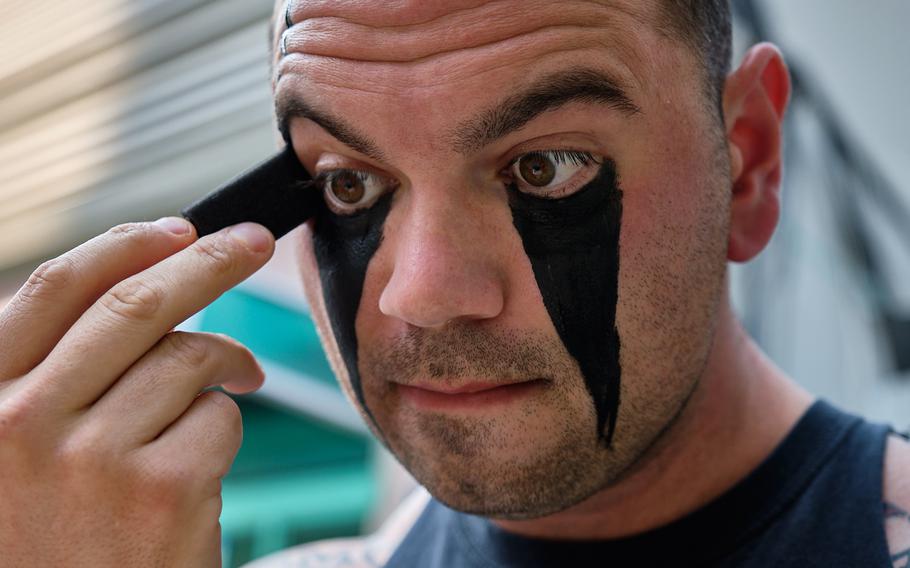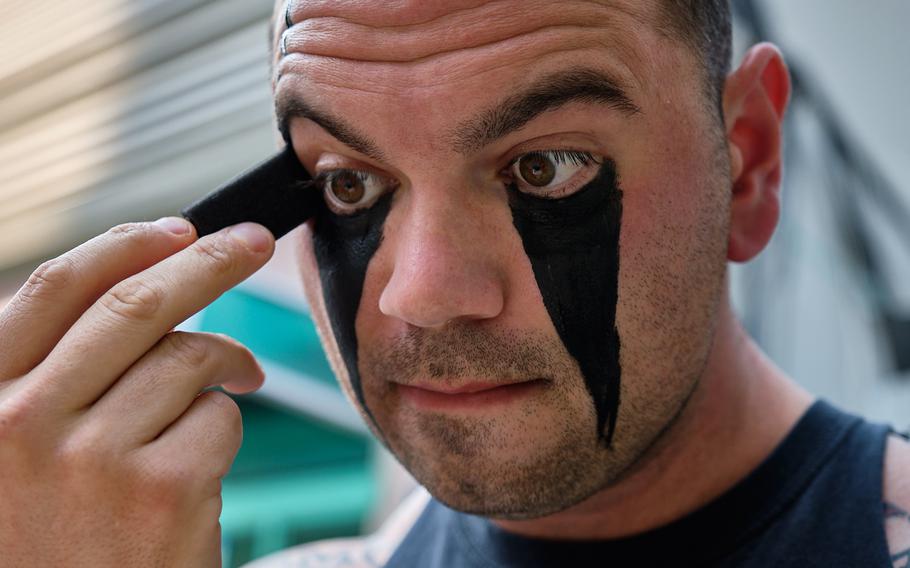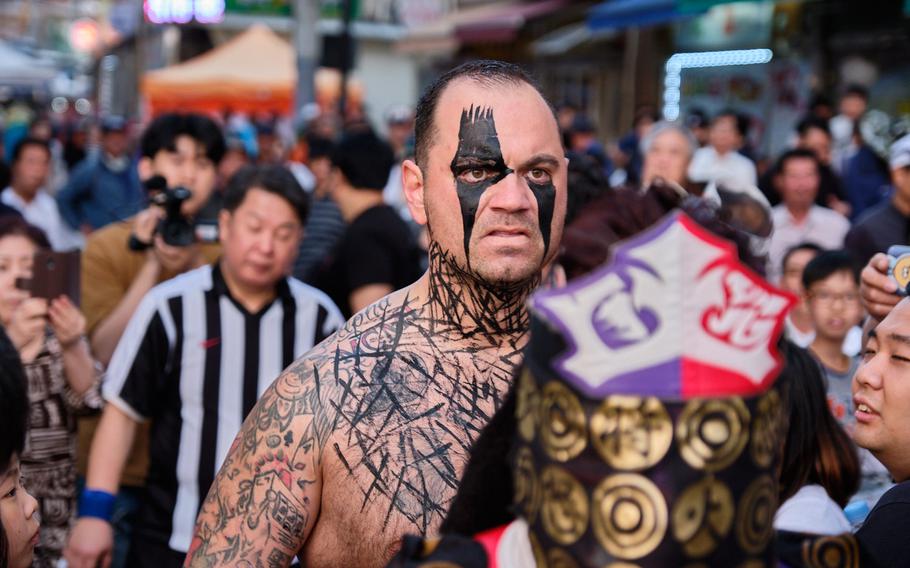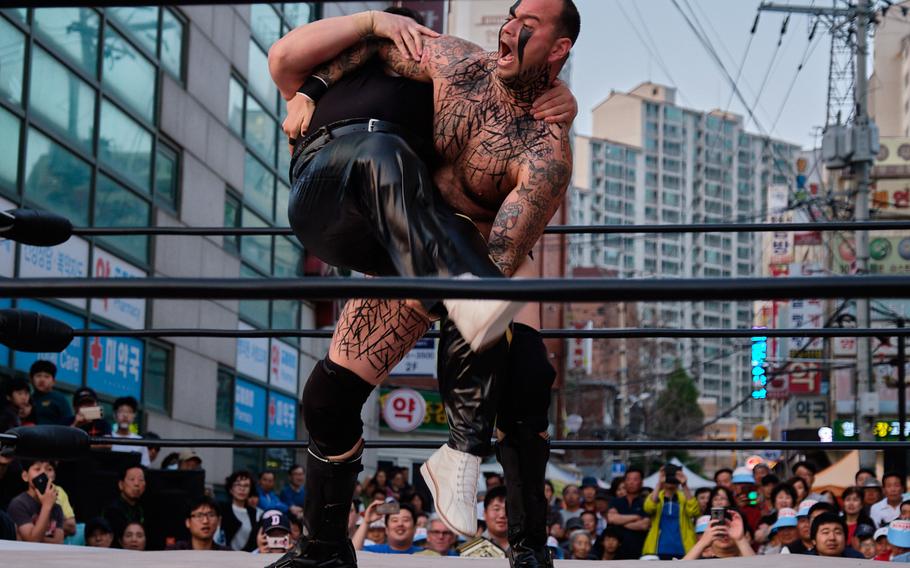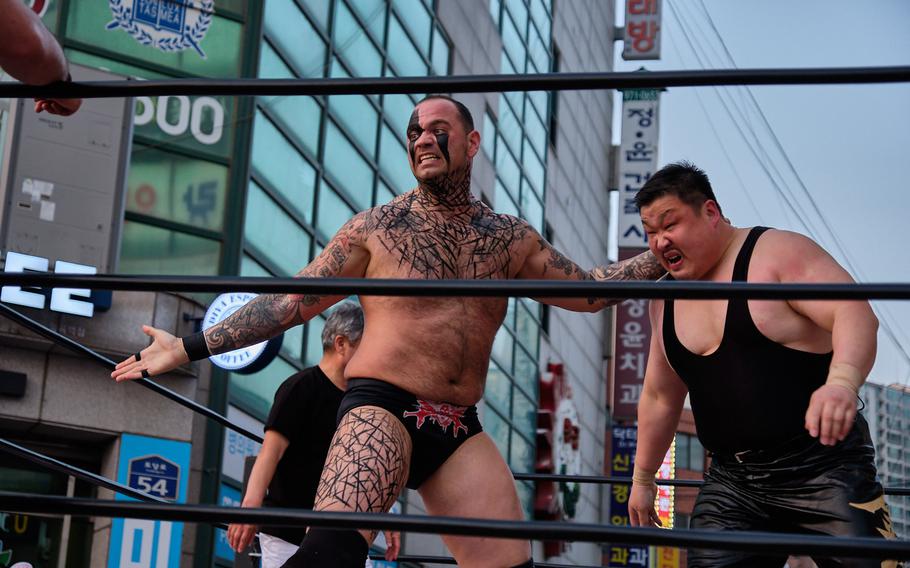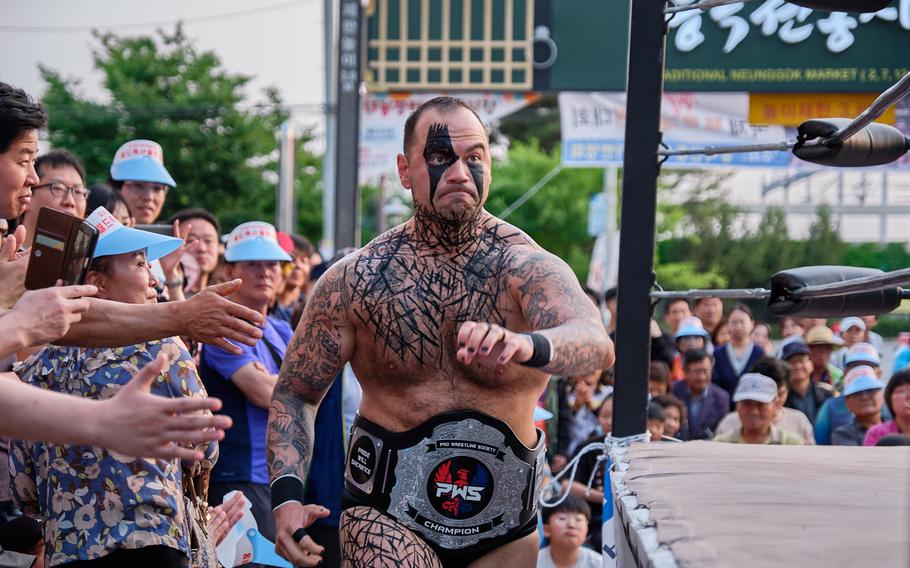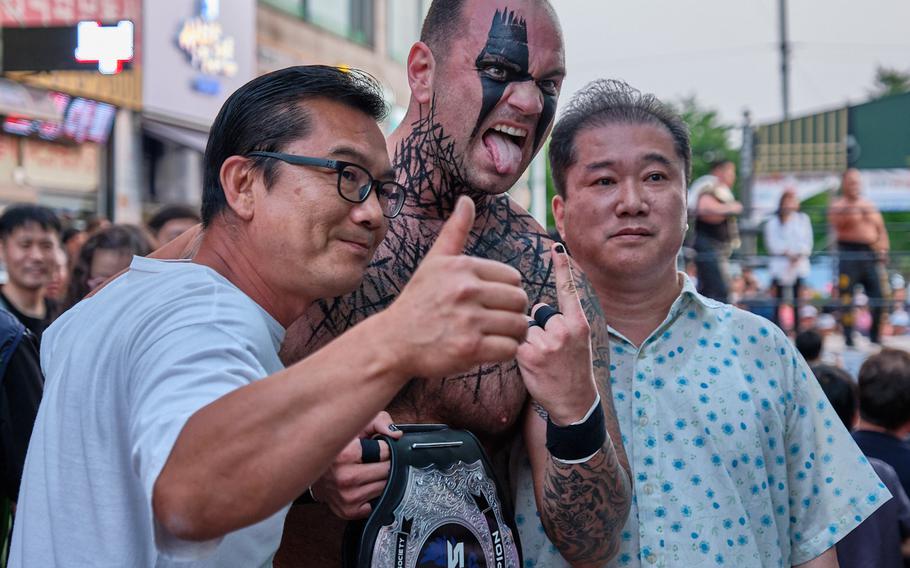 KUNSAN AIR BASE, South Korea — Over the past year, Tech. Sgt. Gregory Gauntt has established an alter ego as one of the most despised characters in South Korea.
That's Ryan Oshun, the persona that Gauntt, 33, adopts when he steps into the ring as the Pro Wrestling Society heavyweight champion. The noncommissioned officer in charge of fuels knowledge for Kunsan's 8th Logistics Readiness Squadron calls Oshun "the guy you wouldn't want to ever bring home to your mother, but the guy you want to be around because it would be super cool."
Before Gauntt started his yearlong stint in South Korea, he contacted Korea-based Pro Wrestling Society promoters and worked his way into their shows. He hopes the momentum he's built establishing fans and enemies in Korea will continue when he returns to the States next month.
"I hope wrestling in Korea will boost my résumé because I am now an international champion," he said. "Maybe the stock behind my name is more, and I have more credibility now that I have traveled outside the U.S."
Gauntt on June 2 performed in Goyang, a city just northwest of Seoul, in a World Wrestling Association tag-team event with Masakado, his Japanese teammate. The pair lost their bout to the WWA World Tag Team Champions, Kim Jong Wang and Hong Sang Jin.
Gauntt said he knew he wanted to be a wrestler as a child watching the professionals on television. Hollywood Hulk Hogan was his favorite throughout the 1990s.
"The journey stemmed from being a kid and seeing larger-than-life characters on television, the definition of what I thought a man is," he said. "Being the biggest and the best, battling it out, even if it's on a stage, putting on a show that draws eyes and attention. It's appealing to me."
Gauntt began training with River City Wrestling in San Antonio in July 2012 while stationed at Joint Base San Antonio-Lackland as a military training instructor. Just two months later, he got his break at a routine training session when another wrestler was injured and unable to perform for an upcoming show.
A promoter from River City Wrestling then approached Gauntt and offered him the opportunity to introduce Ryan Oshun to audiences.
"Since then I have literally had, at minimum, one match every month, outside of my deployment to the Middle East," he said.
Gauntt said he began accepting any wrestling opportunities he could book.
"The lifestyle around wrestling and performing at that level is what drives me and makes me want to keep going," he said. "It's a constant ladder to climb with an infinite height to keep going and climbing."
Gauntt said he wasn't motivated by money.
"I would drive five hours for one match, another six hours for a second match, then drive home through the night just to take a nap and report for duty the next morning for the Air Force," he said.
In 2014, Gauntt, along with his wife, Kara, and two children, were reassigned to Hurlburt Field, Fla., where they started Elite Championship Wrestling, their own wrestling promotion out of nearby Pensacola.
"It's a family affair and it's nice to be able to be a part of wrestling with him when he's in town running a local show," Kara Gauntt said. "He takes care of the wrestling-related items and I'm able to focus on the moving parts people see on the outside. We have our kids help with chairs, I do money, tickets and concessions. We all help out and it becomes a day where we spend time together as a family but still have wrestling business to handle."
"It's challenging and I miss him being home but it's his passion so we roll with the punches," she said. "He is busy a lot of the time with his responsibilities for wrestling as well as Air Force commitments, but we manage to always make it work."
Ryan Oshun will be defending his heavyweight title on June 30 in Pyeongtaek, South Korea, before Gauntt completes his tour and returns in July to his family and a new duty position at Hurlburt Field.
"I know I do more than a lot of other independent wrestlers, but I want to make a career out of it," Gauntt said. "I can't do that if I am not working 24 hours a day, minus those when I am sleeping."
—
---
---
---
---