video
Air Force Ospreys arrive at their new home in western Tokyo
---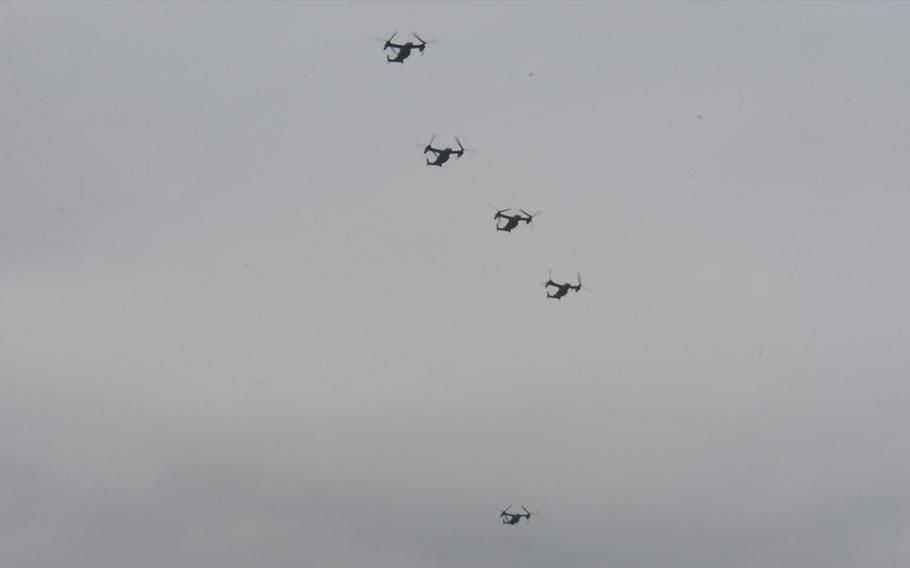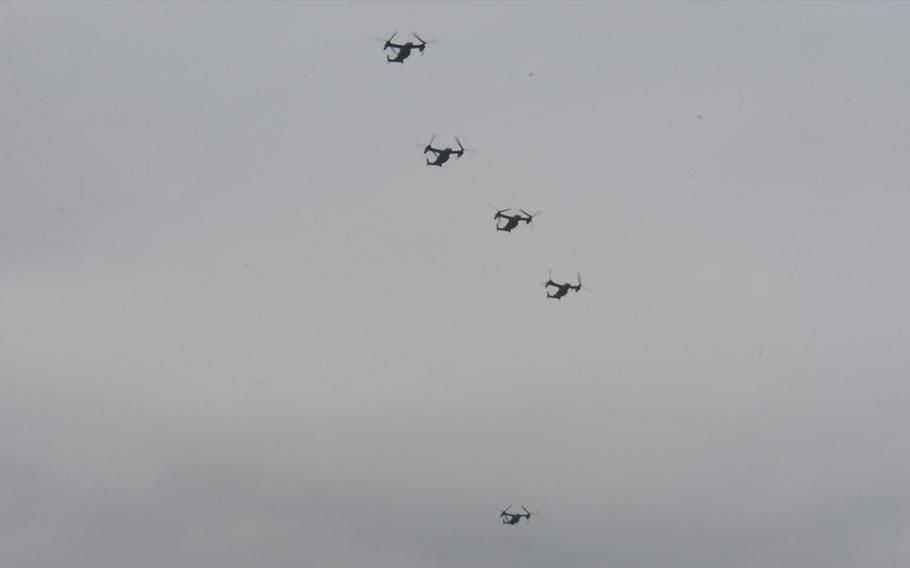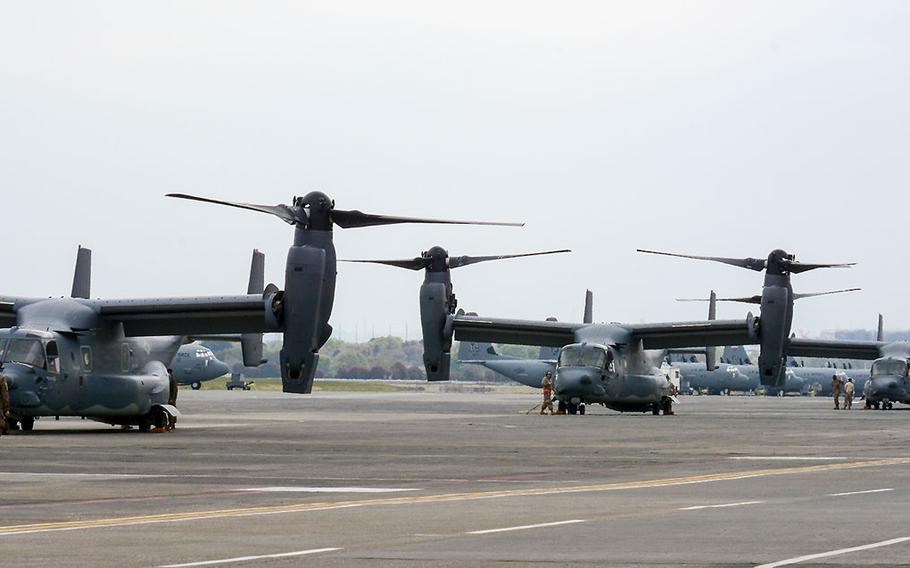 YOKOTA AIR BASE, Japan – Five Air Force CV-22 Ospreys landed in western Tokyo Thursday morning, marking the start of the tiltrotor aircraft's tenure at the home of U.S. Forces Japan.
The Ospreys, part of a Special Operations squadron of 10 aircraft that will be based at Yokota, flew there from Yokohama North Dock, where they had recently arrived on a container ship.
A large crowd of photographers watched from the base perimeter as the Ospreys — capable of taking off like helicopters, then tilting their rotors to fly long distances as fixed-wing aircraft — touched down near the base's new C-130J Super Hercules cargo planes.
The Ospreys' arrival "addresses regional security concerns in line with the recently released 2018 National Defense Strategy and also provides a platform that can rapidly react to natural disasters or crises," the Air Force said in a statement Tuesday.
The aircraft will remain at Yokota for a short time before leaving to train around the region over the next few months. They will continue to operate from Yokota after returning from training, the Air Force said.
Personnel wearing the sort of MultiCam uniforms often worn by Special Operations airmen were at the base when the aircraft arrived.
The Osprey squadron will initially bring only about 100 people to Yokota, but that number will grow to 450 as additional aircraft arrive, base officials said.
robson.seth@stripes.com Twitter: @SethRobson1
---
---
---
---