video
Air Force band covers 'Cowboy Bebop' theme with Japanese musicians to lift spirits during pandemic
by
Theron Godbold
May 13, 2020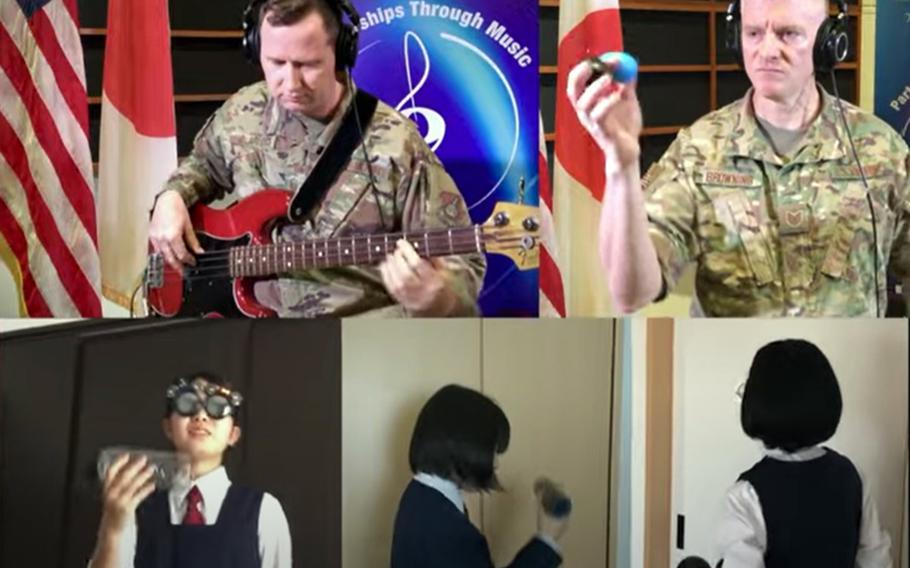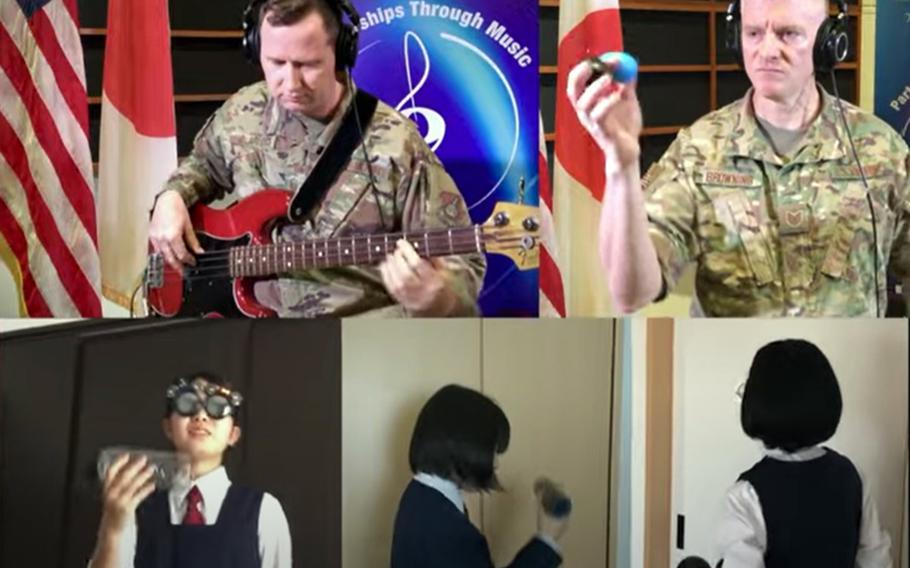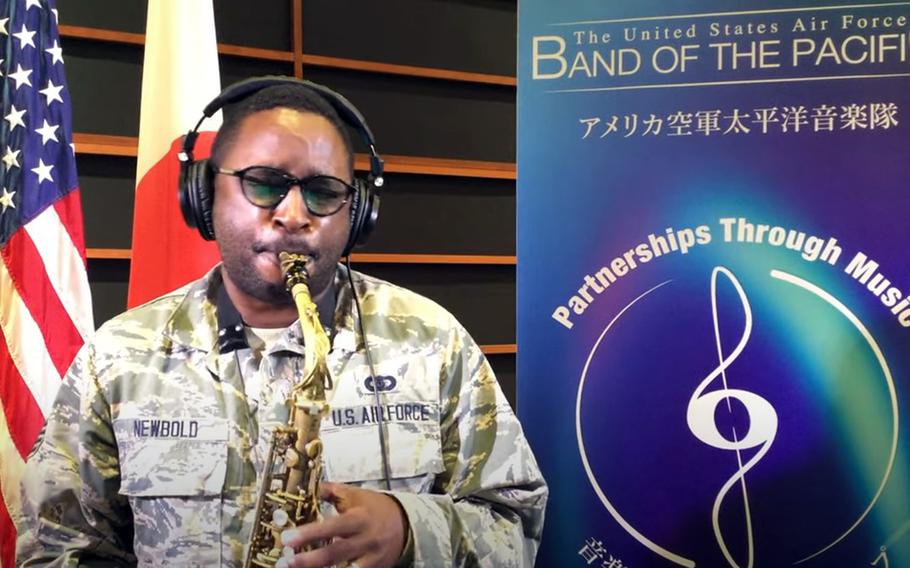 Stars and Stripes is making stories on the coronavirus pandemic available free of charge. See other free reports here. Sign up for our daily coronavirus newsletter here. Please support our journalism with a subscription.
YOKOTA AIR BASE, Japan — Air Force musicians teamed up with Japanese troops and a local high school band to record a music video intended to lift people's spirits during the coronavirus pandemic.
The project yielded a version of "Tank!," the theme song for the popular Japanese anime TV series "Cowboy Bebop." The Air Force Band of the Pacific-Asia used social distancing to produce the project with a Tachikawa city FM radio station, Hamura city high-schoolers and Japan Air Self-Defense Force musicians.
"What makes this project so good is its collaboration with our host nation," band leader and saxophonist Master Sgt. Jeremiah True told Stars and Stripes on May 8. "It was a no-brainer in my opinion."
In April, the Air Force band's community relations specialist, Masato Yagi, contacted FM Tachikawa president Noriaki Kaji with an idea: have the band and the station work together on something to entertain listeners staying home due to the coronavirus outbreak, Kaji said by phone Tuesday.
A plan came together with support from the JASDF Central Band, which practices at Camp Higashi Tachikawa in Tachikawa, and the Daiichi Junior/Senior High School band. The song was chosen April 23 and FM Tachikawa obtained the rights to record it.
About 50 people, including more than 30 musicians, worked at a distance to plan, record and edit the project. The resulting 4-minute video has received thousands of "likes" on the JASDF band's Facebook page and nearly 6,000 views on the radio station's YouTube channel since it was posted May 6.
A coveted solo went to Senior Airman Derrick Newbold, a veteran saxophonist from Miami who joined the Air Force four years ago and has been stationed at Yokota his entire career.
"It was just a great opportunity to experience and play in a new setting and learn," he said. "I also really like the song 'Tank!'; it's fun to play."
"Cowboy Bebop" is the "futuristic misadventures and tragedies of an easygoing bounty hunter and his partners," according to IMDB.com. "Tank!," was composed by Yoko Kanno and performed by the Seatbelts, according to cowboybebop.fandom.com, a fan website.
"It is a big band jazz piece that goes by a Latin-infused hard bop style with a rhythm section that mixes a double bass and bongo drums," the entry states.
Other joint productions could be in the works, according to Yagi and FM Tachikawa.
"I didn't think it would go so smoothly," said Kaji of FM Tachikawa. "I guess this is what happens when individual players are highly skilled."
godbold.theron@stripes.com Twitter: @GodboldTheron