Agent Orange may have sickened Vietnam-era veterans on Guam, Yale-linked report says
by
Seth Robson
May 18, 2020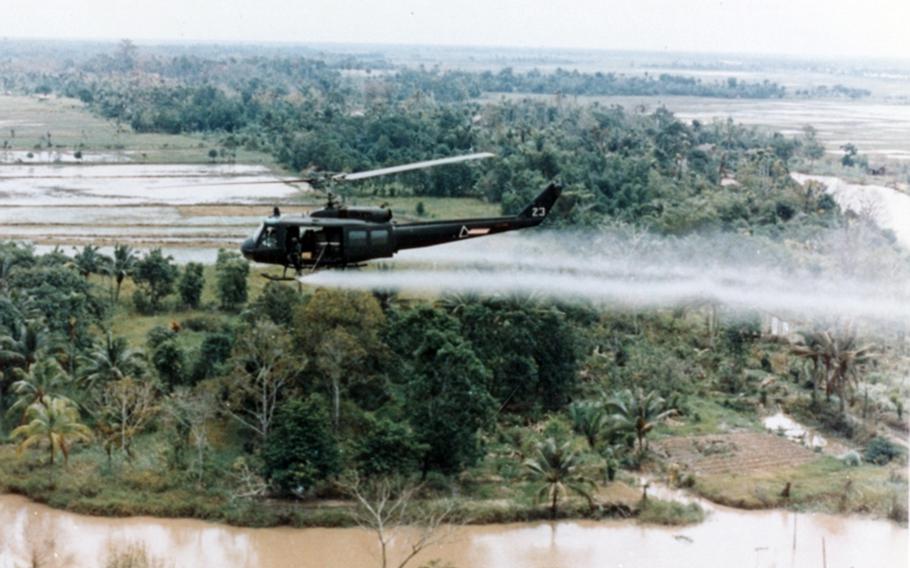 Veterans who served on Guam between 1962 and 1975 were likely exposed to Agent Orange and other herbicides containing dioxins and may have valid claims to service-related disabilities as a result, according to a recent report by the National Veterans Legal Services Program and the Veterans Legal Services Clinic at Yale Law School.
The veterans meet the legal standard for exposure, said the review of government, private, archival and oral history evidence of herbicide use on Guam during the Vietnam era.
Past claims based on service on the island have been rejected by the Department of Veterans Affairs, said Bart Stichman, executive director of the National Veterans Legal Services Program, in a statement issued with the report on May 11.
The standard of proof is whether it is "as likely as not" that veterans were exposed to herbicide agents, according to the report.
"It is time that the VA acknowledge the strong evidence of toxic herbicide exposure in Guam and care for veterans exposed," Stichman said in the statement.
The VA believes Agent Orange causes several cancers, including leukemia, Hodgkin's disease, multiple myeloma, non-Hodgkin's lymphoma and others, according to its website. The department also recognizes the herbicide as a cause in some cases of diabetes and diseases of the nervous system, skin and heart.
Guam served as a major base for U.S. air power during the Vietnam War. At the height of bombing operations during Vietnam, three-quarters of all U.S. B-52 aircraft available for operations in Southeast Asia were based on the island.
The rapid U.S. airpower buildup on Guam created a pressing need to control fire risks and tropical growth with heavy herbicide usage, according to the researchers.
"Service members have said for years that they sprayed Agent Orange and other toxic herbicides all across Guam," Brian Moyer, a Marine veteran who served there from 1974-76 and leads the group Agent Orange Survivors of Guam, said in the statement.
"So many of us were exposed and, sadly, many have already passed away with no recognition from the VA," he said.
Like many whose Agent Orange claims were dismissed in the 1970s and 1980s, Guam veterans have been fighting for recognition of their in-service disabilities, John Rowan, National President of Vietnam Veterans for America, said in the statement.
"Guam veterans now have an overwhelming case that will require the VA to finally recognize these meritorious claims," he said.
VA officials on Guam did not respond to emails last week or a telephone call Monday.
The report — titled "NVLSP And VLSC White Paper Confirming That Veterans Who Served in Guam from 1962-1975 Were Likely Exposed to Dioxin-Containing Herbicide Agents Including Agent Orange" — is available online.
robson.seth@stripes.com Twitter: @SethRobson1
---
---
---