Adventure racing less stressful than Cope North military medical field exercise, airman says
by
Seth Robson
February 20, 2020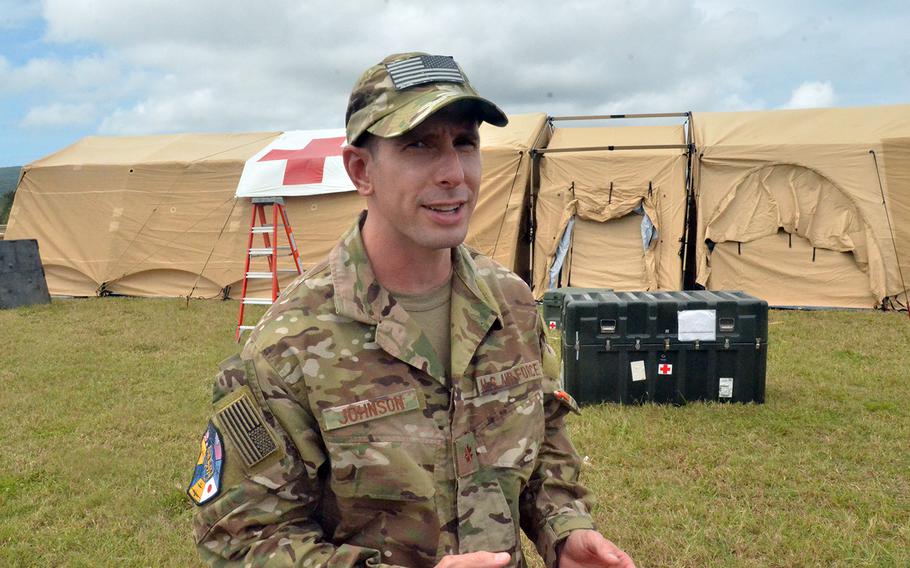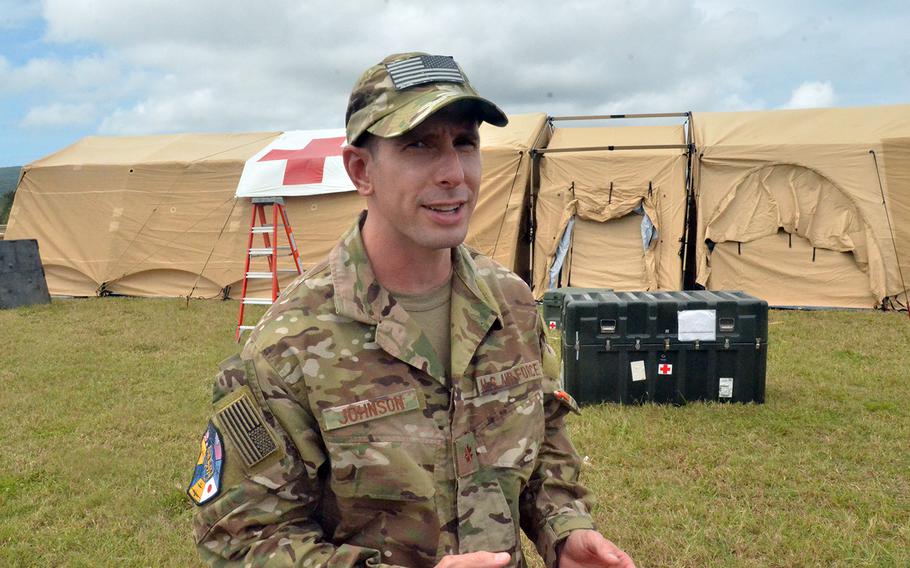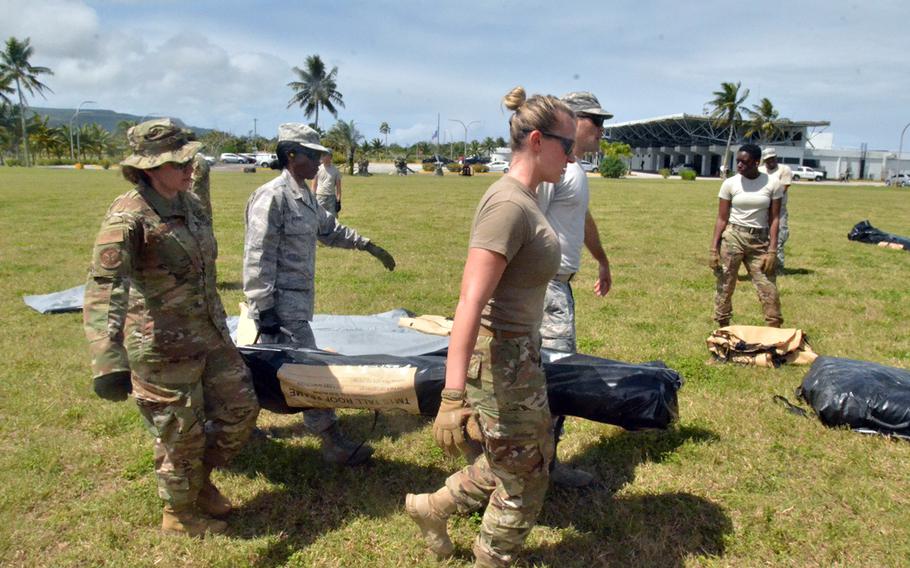 ROTA, Northern Marianas — Pitching emergency medical tents on a tiny Pacific island is more of a challenge than clambering over an obstacle course after an ocean swim and 12-mile run, according to the winner of Guam's Trench Challenge adventure race.
Air Force Maj. Brian Johnson, 35, a medical officer and avid adventure racer from Inman, S.C., was on the island of Rota on Tuesday leading a team of 40 troops who set up a four-bed field hospital during the multinational Cope North exercise. The drills, which include 2,000 troops and more than 100 aircraft from the United States, Japan and Australia, launched Feb. 12 and run through the end of the month in and around Guam.
Johnson, who serves with the 36th Medical Group out of Andersen Air Force Base, Guam, was also on Rota in October competing in the adventure race.
He won that event along with Guam's Trench Challenge adventure race a month earlier, he said.
However, Johnson rated the tent-pitching drill a tougher challenge.
"In a race you can control everything but around here we are relying on a lot of support and a lot of things are out of your control," he said.
The medical personnel — who formed an Expeditionary Medical Support Health Response Team — had to adjust their plans after some of their gear arrived on the island a day late, Johnson said.
"Things are as realistic as you can make it," he said.
The exercise simulates how the U.S., Australia and Japan might respond to a natural disaster by evacuating the sick and injured and providing food, water and relief supplies to survivors.
Once the tents were pitched beside an airport, the troops started unpacking and assembling gear they'd need to equip an operating theater.
The facility is the Air Force's equivalent of an Army field hospital staffed with a single surgeon. It was deployed to render aid to survivors of 2018's Typhoon Yutu, Johnson said. The typhoon brought sustained winds of 180 mph that caused widespread damage to the Northern Marianas and killed a woman on the island on Saipan.
Inside one of the tents, Air Force Capt. Annalyn Pilarca, 33, was ready for patients, wearing a belt across her chest loaded with medication..
The trip to the islands was a chance for her to share some of the things she loves about her native Guam with co-workers, she said.
Pilarca recommends visitors taste kelaguen barbecue ribs, a native a Chamorro dish, and visit the Tarzan falls and Pagat Cave while they are in Guam.
robson.seth@stripes.com Twitter: @SethRobson1