AAFES drops reference to news channels in updated memo on TV programming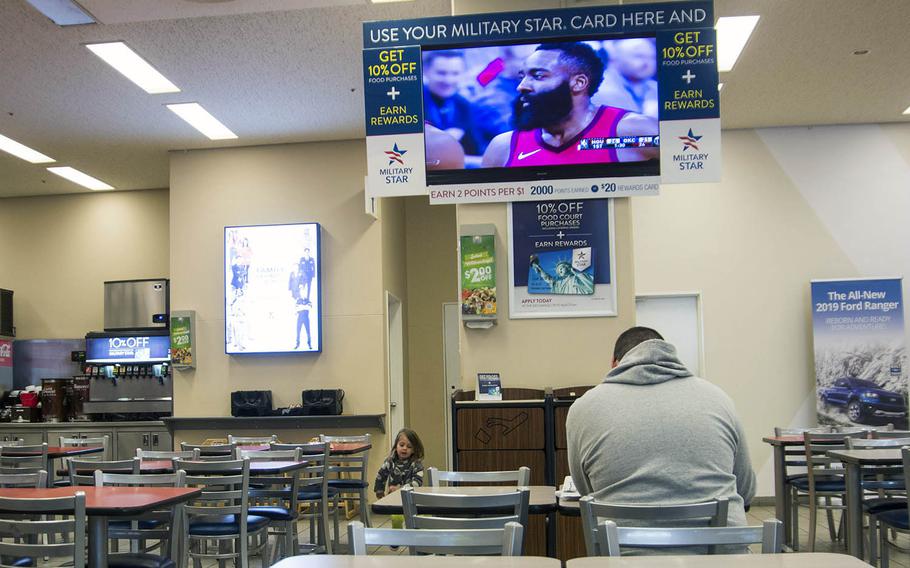 The Army and Air Force Exchange Service dropped a reference to news channels being politically divisive in a second memo recommending that its retail facilities show mainly sports programming on TVs in common areas.
The new memo was sent two days after the first to clarify that AAFES' call for televisions in its retail facilities to be tuned to sports programming was a recommendation, not a policy, according to the agency.
The previous version said AAFES had "elected to play sports channels/sports programming on all common area TVs" when its own informational service isn't being shown.
"As a federal entity, we remain neutral on political issues. News channels should not be shown on common area TVs due to their divisive political nature," it added.
The new memo, which a Dallas-based spokesman said was being sent to stores late Wednesday, drops the wording about news channels and politics without explanation.
"The Exchange recommends sports channels/sports programming on all common area TVs when an Exchange channel is not being shown," it said. "This guidance allows flexibility to make adjustments based on the 'news of the day' and local needs."
The spokesman, Chris Ward, said in an email that the updated memo was "an effort to provide better clarity for the stores regarding the fact that this was just guidance and not a policy." The updated policy memo appeared after Stars and Stripes inquired Wednesday about AAFES discouraging news programming in its common areas.
TVs mounted on walls in food courts, customer service centers and other areas on bases around the world frequently show a loop of news channels including Fox, CNN and MSNBC.
AAFES operates nearly 2,700 facilities that provide goods and services to U.S. military personnel and their families worldwide.