A day after MCAS Futenma outbreak, Okinawa reports first off-base coronavirus case since April
by
Aya Ichihashi Dave Ornauer
July 8, 2020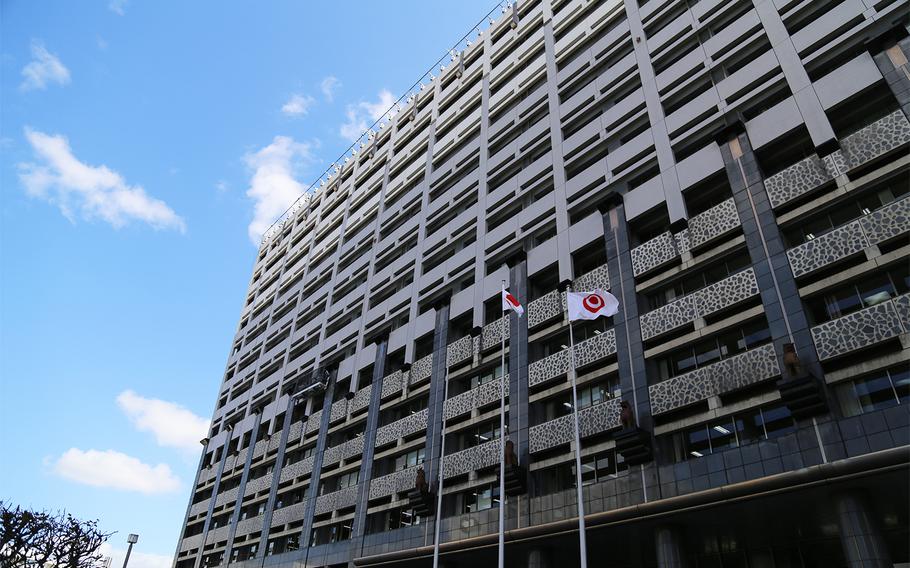 Stars and Stripes is making stories on the coronavirus pandemic available free of charge. See other free reports here. Sign up for our daily coronavirus newsletter here. Please support our journalism with a subscription.
CAMP FOSTER, Okinawa — Okinawa prefecture reported its first new coronavirus case involving a Japanese person since April 30, a prefectural official said Wednesday.
The unidentified man in his 40s lives in the Chubu area in the central part of Okinawa, near Camps Foster and Lester, Kadena Air Base and Marine Corps Air Station Futenma.
The case is not connected to several others reported Tuesday at MCAS Futenma, which was locked down for four hours as a result of the outbreak.
"We believe this individual contracted the virus outside of Okinawa prefecture as he traveled to mainland Japan recently," the official said. It's customary for some Japanese government officials to speak on condition of anonymity.
"At this moment, we are doing our best to find any individuals who had close contact with this patient," the official said.
Okinawa had reported 146 cases and seven deaths before Tuesday. The prefecture started reopening for business May 14 after nearly a month of closures due to coronavirus concerns.
Marine Corps Installations Pacific ordered MCAS Futenma personnel to shelter in place at 2:49 p.m. Tuesday after "several" people there tested positive for the coronavirus.
Marine officials "called the prefectural government around 5 p.m. on Tuesday to tell us that the individuals who contracted the coronavirus work at the same place and those individuals live on base," another Okinawa prefectural official told Stars and Stripes by phone Wednesday.
All of the Futenma cases and their close contacts were isolated, according to a Marine Corps statement Tuesday evening. The source of the infection was not known at the time.
It was not immediately known if the individuals "had any close contacts with local nationals who work on the base or people off base," the prefectural official said.
The Marine Corps declined to specify the number of positive cases or provide background information on them "due to operational security concerns," Marine spokesman 1st Lt. Ryan Bruce said in an email to Stars and Stripes.
Marine Forces Japan bases remain under a "moderate" risk of coronavirus spreading, according to Bruce's email.
Marine Forces Japan is constantly evaluating its health-protection restrictions "and will make a determination on a change in measures after close consultation with Navy health professionals," he said. "We are taking all prudent measures to prevent further spread of COVID-19 to our forces, employees, families and Okinawan neighbors."
The prefectural official said Okinawa is not seeking to restrict U.S. military personnel on the island. "We just want them to give us as much as information to trace their action history and close contacts," he said.
The infections were announced less than a week after the Marine Corps reported its first coronavirus case on Okinawa, a family member of a Marine who tested positive July 1 after returning from the United States.
That case had been the first on the island prefecture, on base or off, since April 30.
ornauer.dave@stripes.com Twitter: @DaveOrnauer
ichihashi.aya@stripes.com Twitter: @AyaIchihashi