7th Fleet Band brings a bit of Americana to the Philippines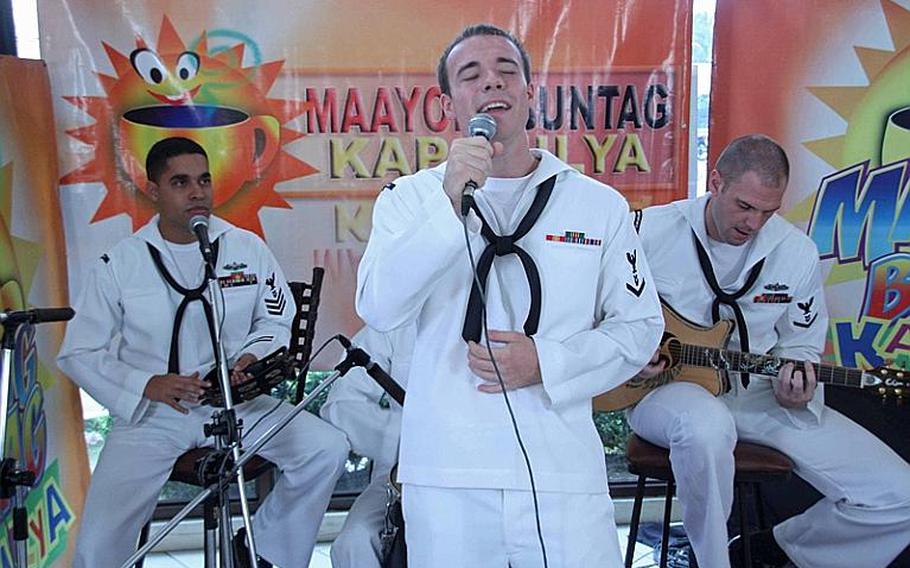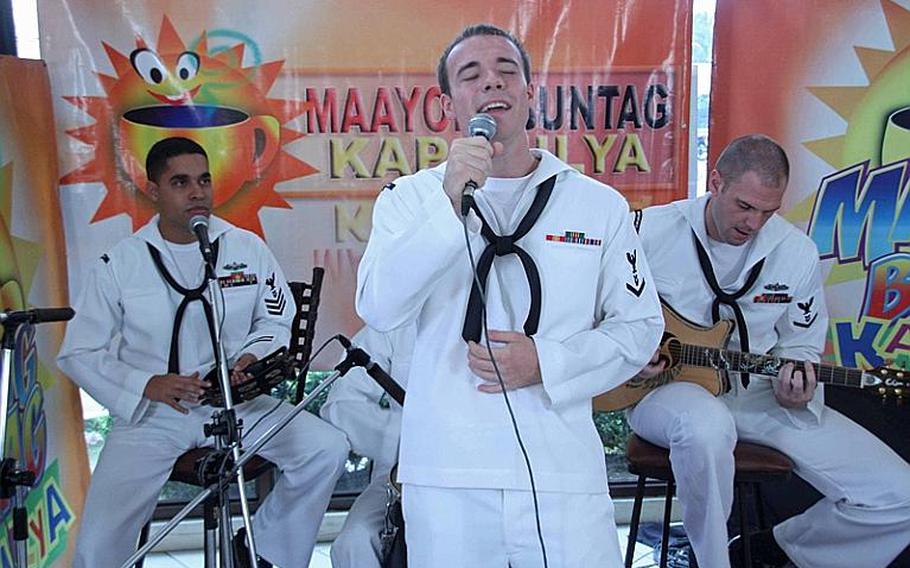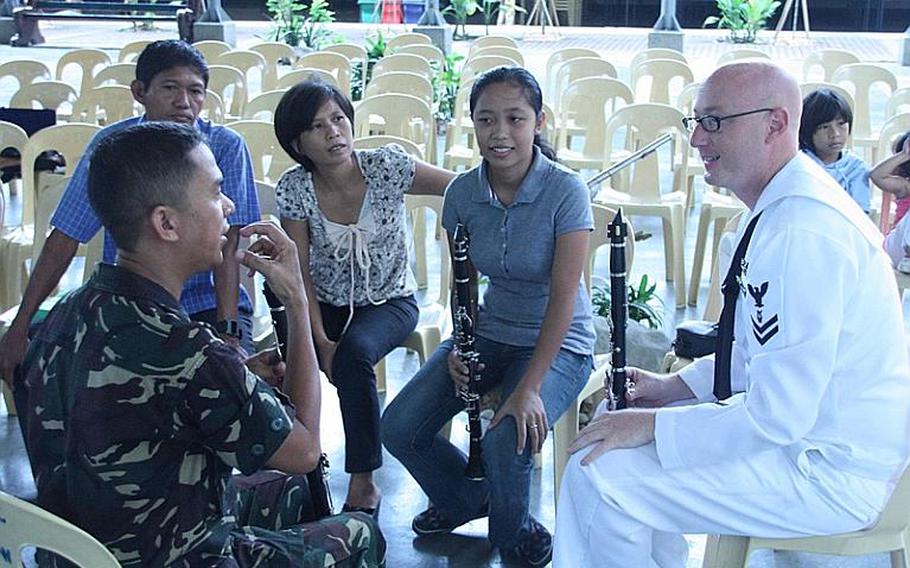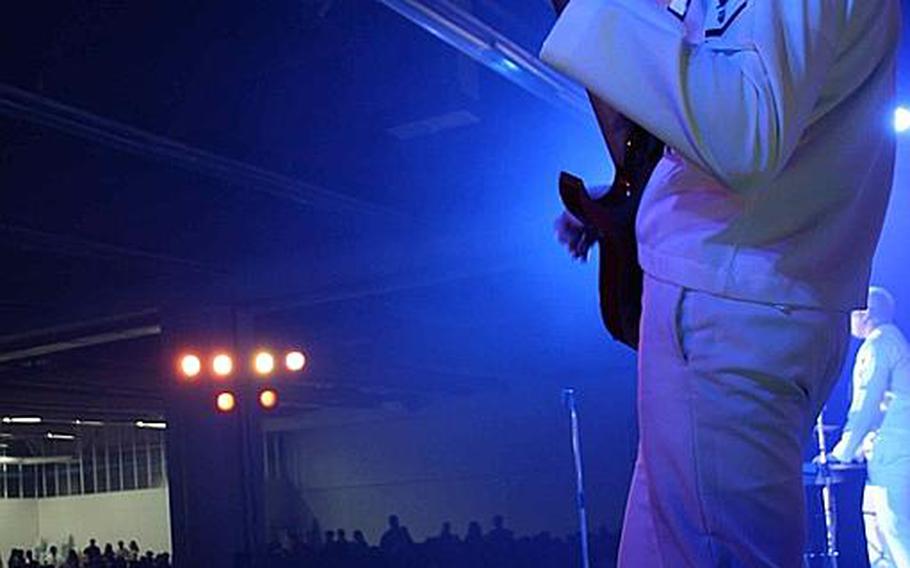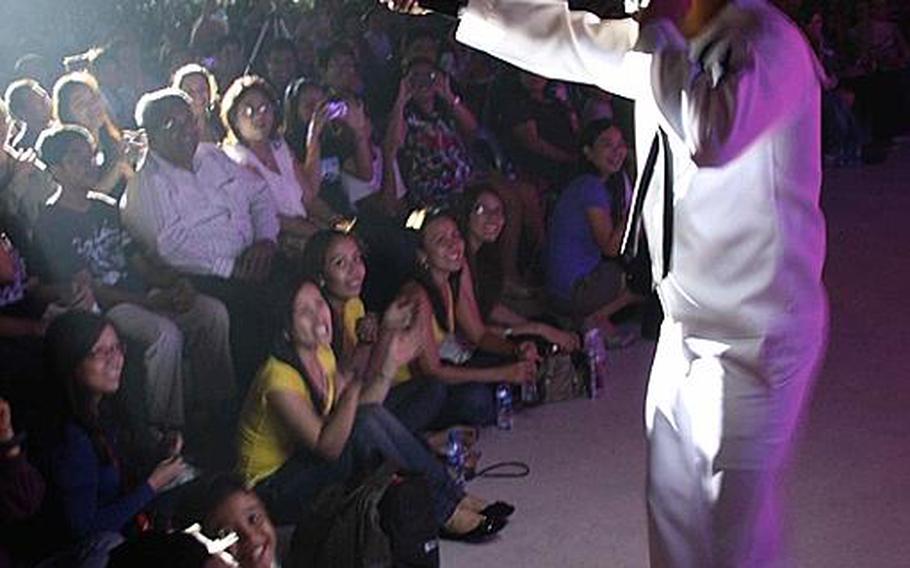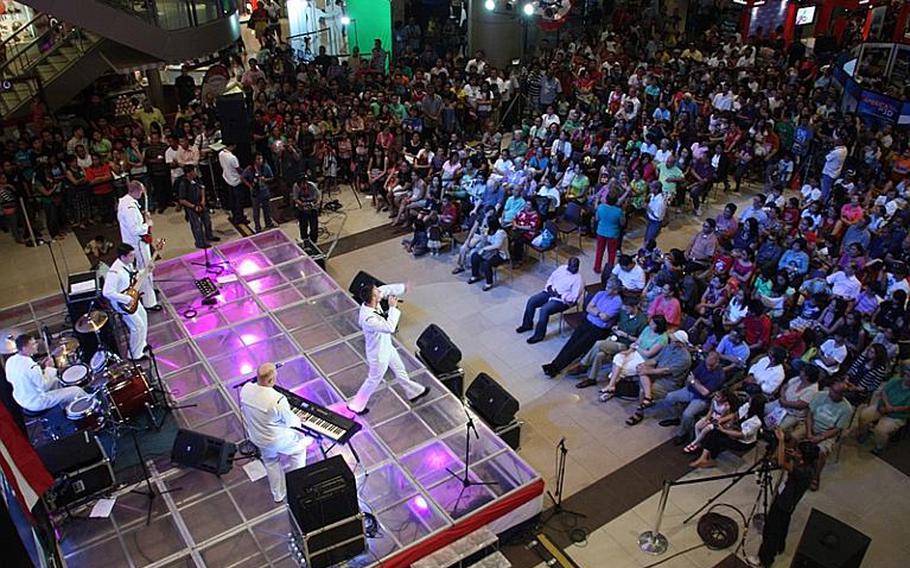 SASEBO NAVAL BASE, Japan — The 7th Fleet Band's contemporary music ensemble Orient Express brought its act to Cebu, Philippines, as part of the U.S. Embassy's initiative to highlight American culture and values.
The Embassy's outreach program, "America in 3D," is the brainchild of Ambassador Harry Thomas Jr. and consists of everything from musical performances to public service projects, Embassy spokeswoman Tina Malone said Wednesday.
The Orient Express performed for thousands at the SM City Mall in Cebu City over the weekend. Earlier this week, its members visited children's clinics and appeared on local television.
"A personal initiative of Ambassador Thomas, this is one of the Embassy's most significant and most comprehensive outreach initiatives," Malone said in an email. "It takes the Embassy on the road throughout the Philippines two to three times each year to conduct several days of cultural performances, youth programs, community service projects, sports clinics, and information exhibits."
Besides the performances by the Orient Express, events during the week included cooking demonstrations and a session on U.S. visas and applying to study in the U.S., Malone said. The crew of the USS Russell, in port over the weekend, participated in community service projects, sporting events, and interacted with the Filipino people, Malone said.
From staff reports
---
---
---