2nd Marine in fatal Hawaii Osprey crash identified
---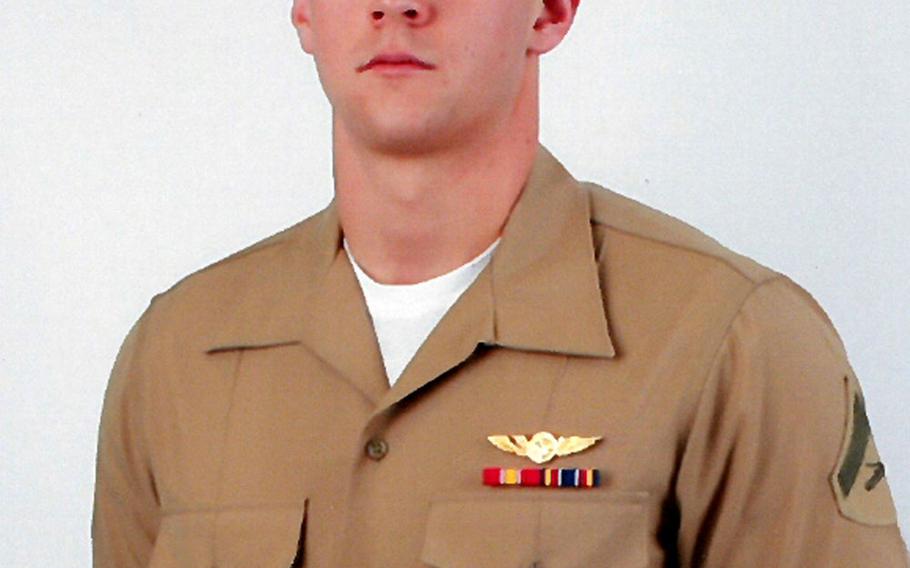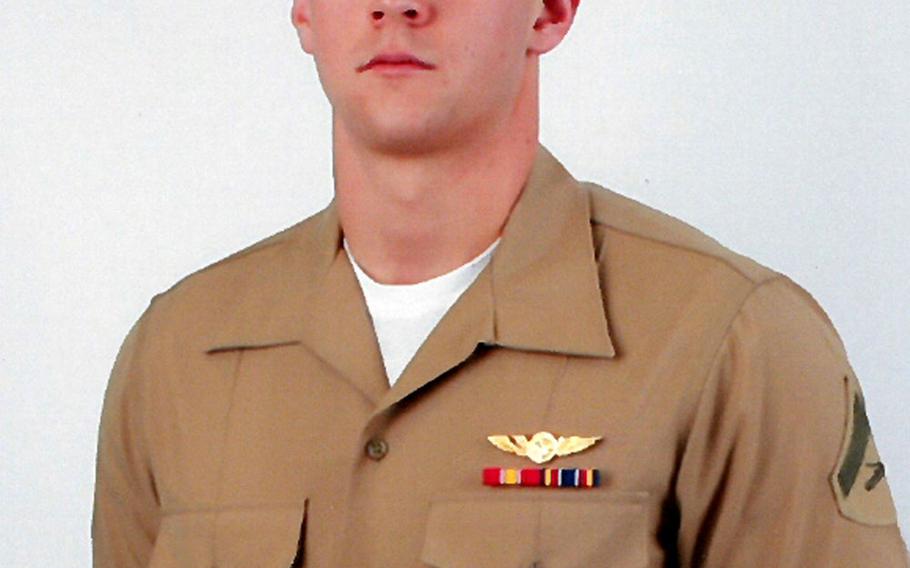 Update: FORT SHAFTER, Hawaii — The second Marine who died in Sunday's Osprey crash in Oahu has been identified as Lance Cpl. Matthew J. Determan, 21, of Ahwatukee, Ariz. He died Tuesday of injuries received during the crash at Marine Corps Training Area – Bellows during routine training, according to a Marine Corps statement. Two Marines remain hospitalized, but are in stable condition.
Previous: A second Marine has died of injuries received when an MV-22B Osprey crashed Sunday in Marine Corps Training Area-Bellows on Oahu, according to the Marine Corps.
The Marine's family been notified, and his name will be withheld for 24 hours, according to Marine Corps policy.
Two Marines remain hospitalized in stable condition. Twenty-two Marines were aboard the aircraft.
The first Marine who died was identified as 24-year-old Lance Cpl. Joshua E. Barron, of Spokane, Wash., according to the Marines. The tiltrotor crew chief was assigned to the Marine Medium Tiltrotor Squadron 161.
Before deployment with the 15th Marine Expeditionary Unit, Barron was stationed at Marine Corps Air Station Miramar, Calif.
The Osprey was from the 15th Marine Expeditionary Unit and was flying from the USS Essex to deliver Marines for training on land.
The 15th MEU, based at Camp Pendleton, Calif., will conduct sustainment training exercises, which are expected to conclude Thursday, before continuing its deployment to the Pacific Command and Central Command areas of responsibility, the Marine Corps said.
The 15th MEU departed San Diego on May 10 for the seven-month deployment.
Ospreys are equipped with tiltrotors, allowing them to land and take off vertically as helicopters do, then fly like a fixed-wing aircraft. It has been used in Afghanistan and Iraq.
The U.S. has a fleet of them on Okinawa and recently announced that 10 more would be stationed at Yokota Air Base in Tokyo, with the first to arrive in 2017.
Some Okinawans have protested the arrival of the Osprey, claiming it isn't safe because of fatal accidents during its early years.
Okinawa Gov. Takeshi Onaga on Monday demanded that all Osprey flights be suspended on the island until the cause of the crash was determined, according to Japan's Kyodo news service.
Onaga plans to visit Hawaii at the end of this month to meet with Hawaii Gov. David Ige to discuss prevention of the construction of a new U.S. base on Okinawa.
The cause of the crash remains under investigation.
olson.wyatt@stripes.com Twitter: @WyattWOlson
---
---
---
---