2nd ID welcomes new deputy commander for maneuver at Camp Casey
by
Kim Gamel
May 23, 2019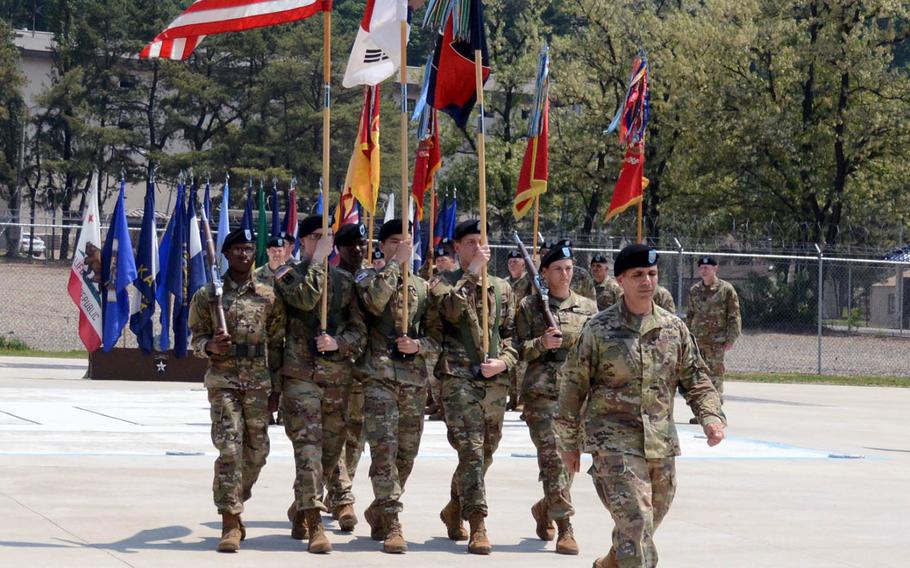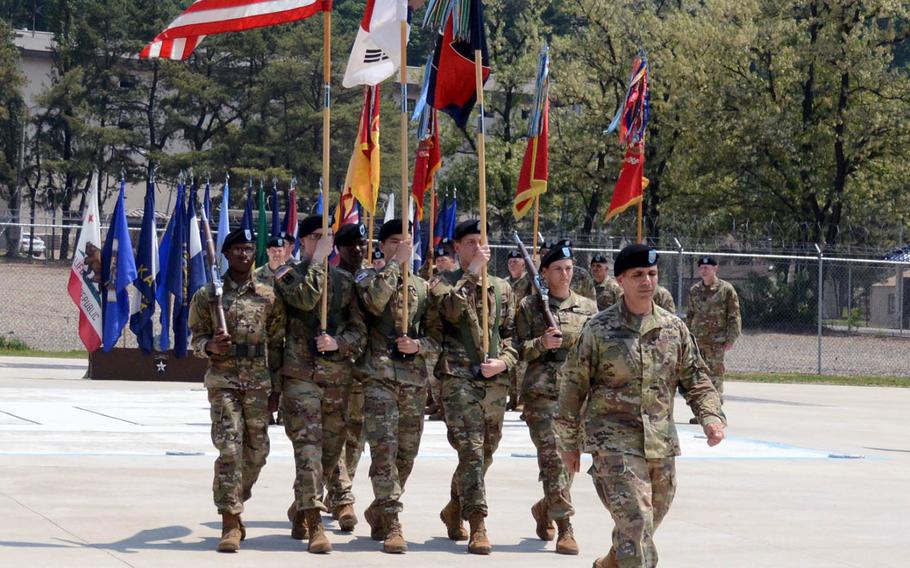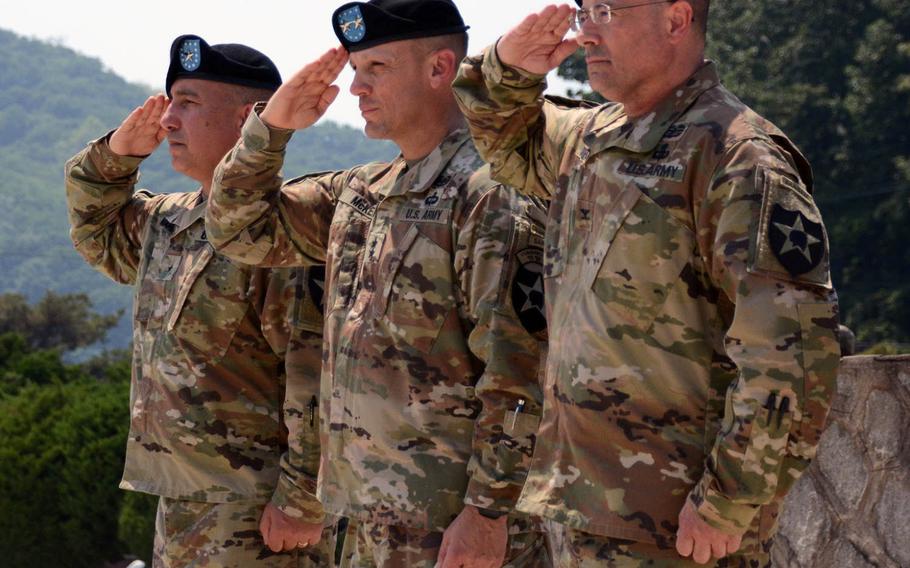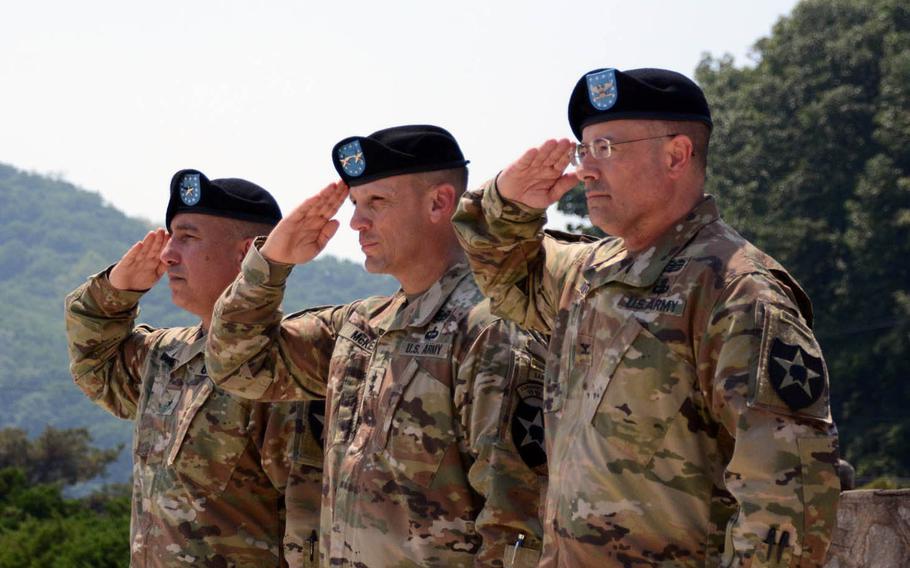 CAMP CASEY, South Korea – The 2nd Infantry Division welcomed a new deputy commander for maneuver during a ceremony on Thursday at Camp Casey, a sprawling base near the border with North Korea.
Col. Gene Meredith replaced Brig. Gen. Stephen Maranian in the position, which is responsible for overseeing the division's training and readiness.
Division commander Maj. Gen. Scott McKean praised Maranian, who will go on to lead the Army University at Fort Leavenworth.
"From the counterfire task force to counter (weapons of mass destruction) operations in Warrior Strike to gunnery and live fire exercises, Steve has masterfully led coached, taught and mentored our troops," McKean said.
Meredith previously served in South Korea as the chief of the commander's initiatives group.
Local officials from the surrounding city of Dongducheon also attended the ceremony, which included the presentation of honors and the transfer of the division patch from Maranian to Meredith.
"While the faces, patches and units may change, the mission, the friendships and the alliance remain ever constant," Maranian said.
The 2nd ID became the first combined division in 2015, meaning that South Korean soldiers serve alongside their American counterparts on a fully integrated basis.
The division's headquarters has moved to Camp Humphreys as part of a long-delayed relocation of most U.S. forces south of Seoul. But Camp Casey, just over 10 miles south of the heavily fortified border that divides the peninsula, remains open as home to the 210th Field Artillery Brigade and other units.
gamel.kim@stripes.com Twitter: @kimgamel