22 Osan personnel may have been exposed to anthrax spores, USFK says
---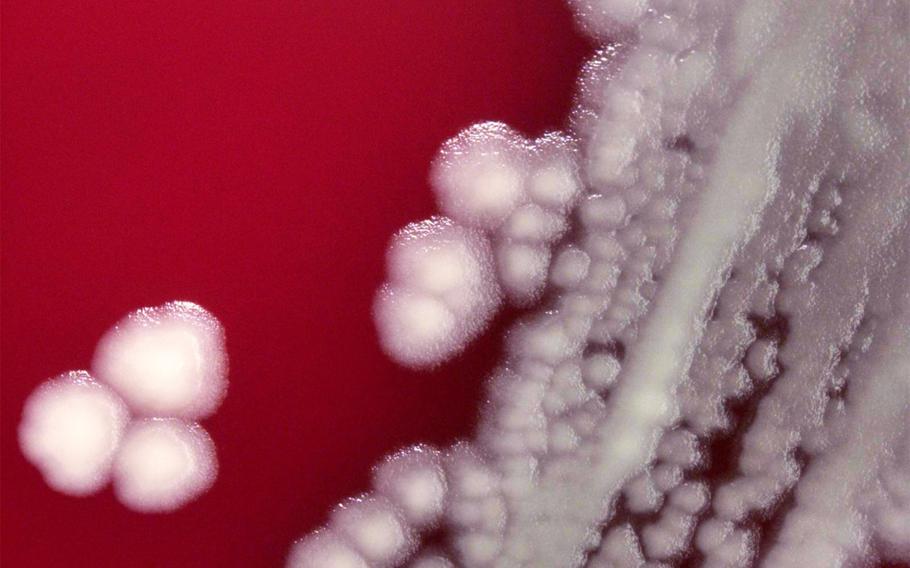 SEOUL, South Korea — Twenty-two personnel may have been exposed during a training event to a live anthrax sample that was mistakenly shipped to Osan Air Base, according to U.S. military officials in South Korea.
All were given precautionary medical treatment that included exams and antibiotics, and some were given vaccinations. None has shown signs of possible anthrax exposure, according to a statement released Thursday by U.S. Forces Korea and Osan Air Base on Thursday.
The sample has been destroyed and poses no risk to the public, USFK said.
The Osan incident was part of what the Pentagon on Wednesday described as the accidental shipment of live anthrax spores to government and commercial laboratories in up to nine states, as well as Osan, that expected to receive dead spores, according to The Associated Press.
The anthrax samples were shipped from Dugway Proving Ground in Utah via a commercial delivery service to government and commercial labs in Texas, Maryland, Wisconsin, Delaware, New Jersey, Tennessee, New York, California and Virginia, the AP reported.
USFK said the sample was meant to be used in a training laboratory by Osan personnel involved in the Joint USFK Portal and Integrated Threat. After realizing that the anthrax spores might be live, the base took "prudent cautionary measures," and 51st Fighter Wing emergency response personnel destroyed them in a self-contained contingency facility on the base, USFK said.
Hazardous materials teams immediately cordoned off the contingency facility, decontaminated it following Centers for Disease Control and Prevention protocol and destroyed the sample.
USFK said it will update the Osan community about developments via command channels as the investigation continues.
Further details about the incident were not immediately available. The cause of the mistaken anthrax shipment is under investigation.
---
---
---
---