12 WWII-era mines removed from Sasebo Naval Base in Japan
---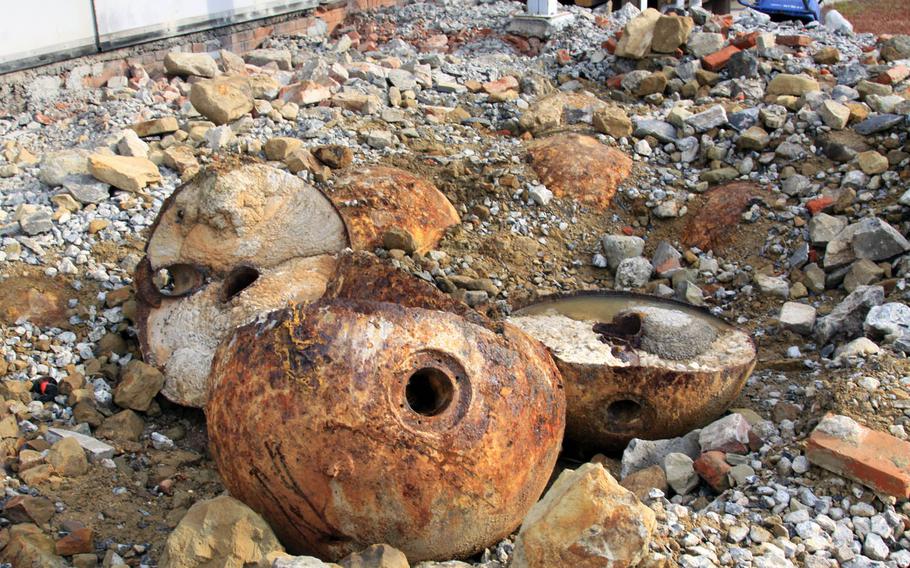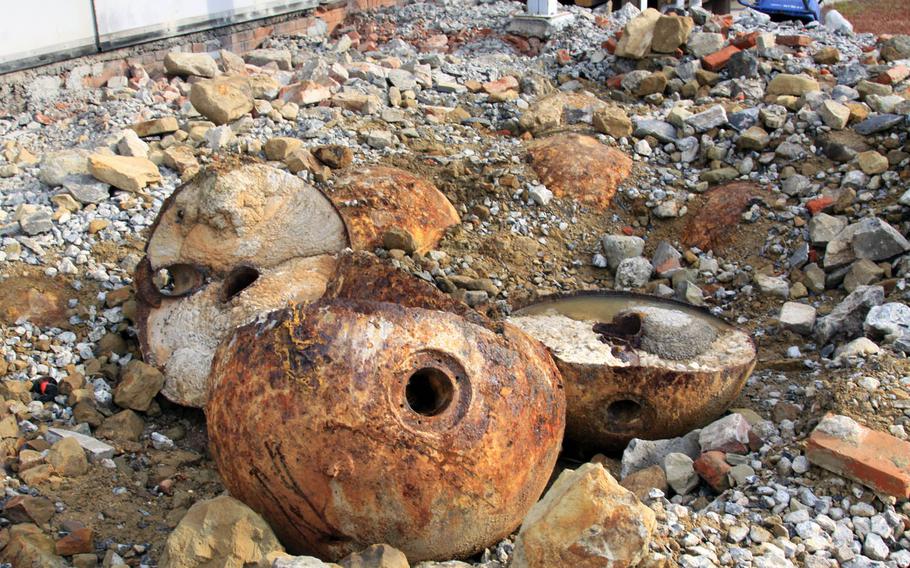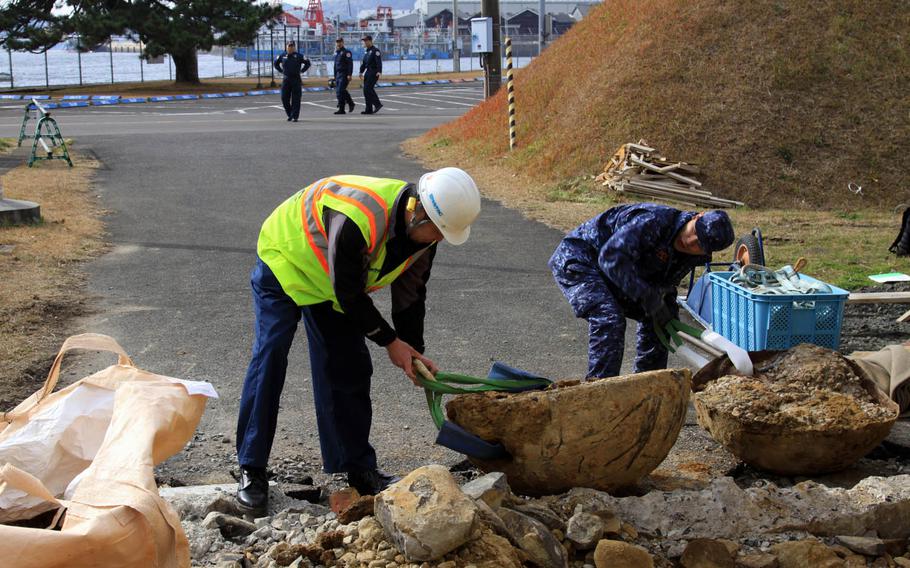 The last of a dozen World War II-era sea mines found last year have been removed from a U.S. naval base in Japan.
A contractor doing repair work uncovered the Imperial Japanese Navy mines at a Sasebo Naval Base ordnance area, James Johnson, a Naval Facilities Engineering Command Far East spokesman, said in an email.
The mines contained traces of TNT but were determined to be stable enough for removal in a two-month-long operation that wrapped up last week, he said.
Navy Munitions Command, Explosive Ordnance Disposal Mobile Unit 5 and the Japan Self-Defense Forces were involved in the task.
The mines were later turned over to the Japan Ground Self-Defense Force for disposal, Johnson said.
Leftover and unexploded ordnance is scattered throughout Asia and the Pacific, especially where battles occurred or at current and former ammunition depots.
Last May, a 5-inch unexploded shell fired from an American warship during World War II was found at a construction site near Camp Kinser, Okinawa. A road was closed and hundreds of residents and workers evacuated while it was removed.
In 2006, 350 people were evacuated after workers building a gym unearthed an unexploded ordnance cache at Sasebo.
---
---
---
---