National Guard triples force in Puerto Rico as New York prepares to send troops
by
Rose L. Thayer
January 14, 2020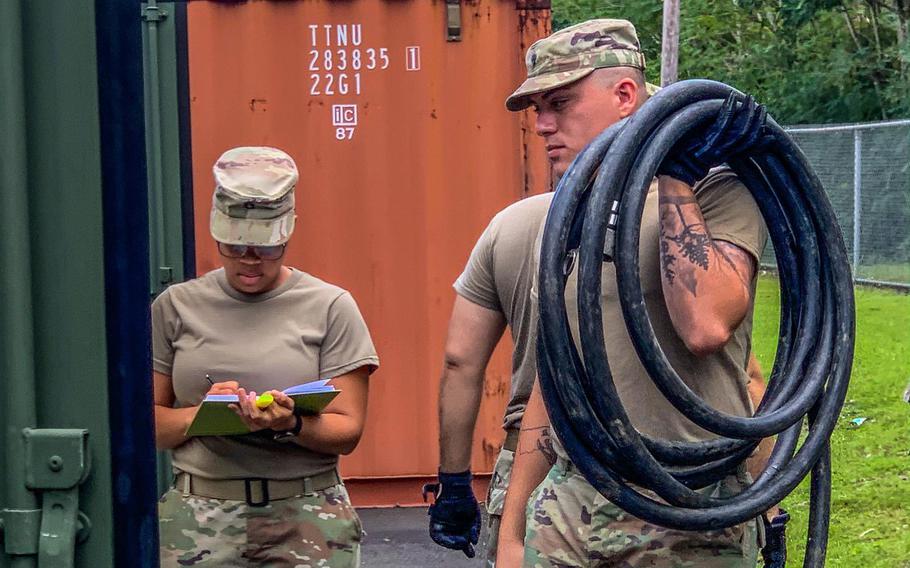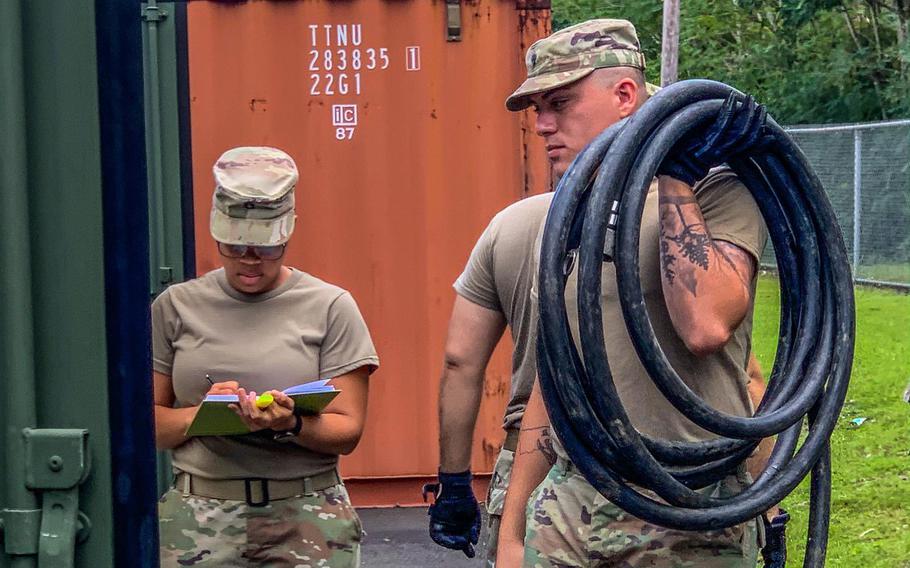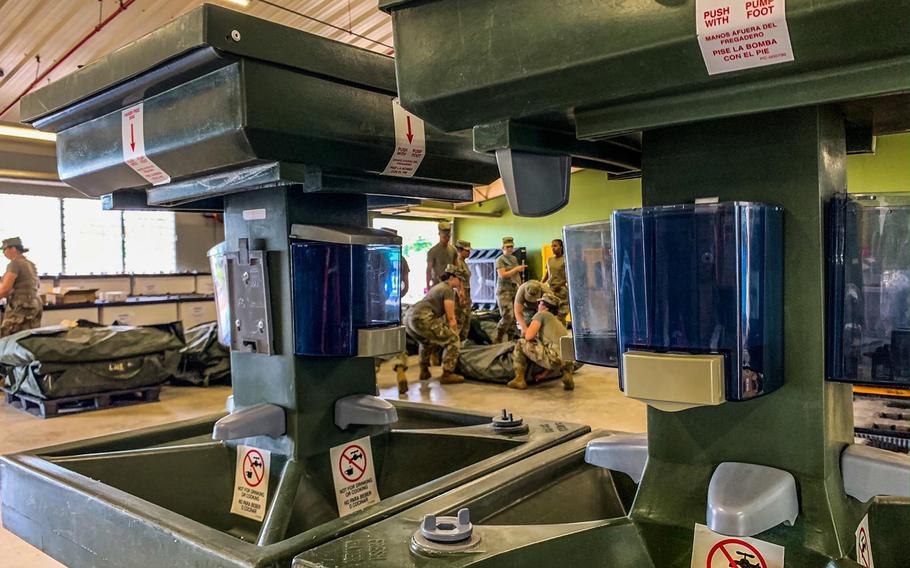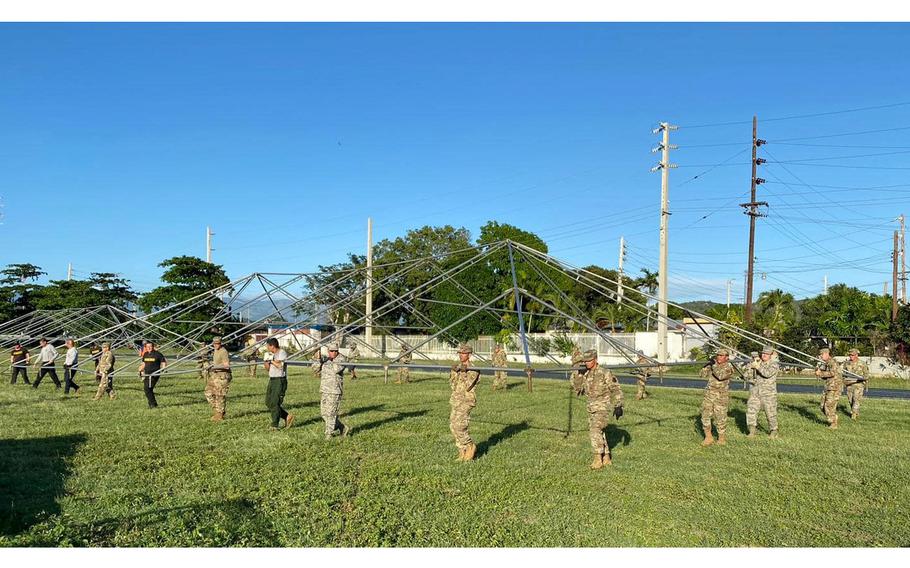 Puerto Rico has activated more than 650 of its National Guard members with 115 more traveling from New York to help construct and support tent shelters across the southern region of the island where thousands of residents continue to sleep outdoors for fear of another major earthquake.
New York Gov. Andrew Cuomo on Tuesday authorized the activation of troops for up to 90 days and said he intends to travel to the island to tour impacted areas along the southern edge of the U.S. territory.
Hundreds of small quakes, mostly too weak to feel, began rocking Puerto Rico on Dec. 28, according to the U.S. Geological Survey. But a magnitude 5.8 earthquake hit Jan. 6 with a larger 6.4-magnitude striking just before dawn Jan. 7, which led Gov. Wanda Vazquez to declare an emergency and activate the National Guard. Since then, troop levels have increased as they continue to support requests from local governments and the Federal Emergency Management Agency.
Vazquez estimated damage from the largest earthquake at $110 million, with a total of 559 structures affected, The Associated Press reported. More than 4,000 people have been staying in shelters.
On Saturday, a 5.9-magnitude quake didn't appear to cause injury or damage, but revived people's fears that the worst is not yet over.
The Puerto Rico National Guard is building tent cities in Ponce, Peñuelas, Guayanilla, Yauco and Guánica that will shelter thousands of displaced people, said Lt. Col. Paul Dahlen, spokesman for the Puerto Rico National Guard. He estimated about 500 to 600 homes were damaged, but hundreds of others were sleeping in the open air in case another earthquake hit.
"Many people don't feel safe in their houses," Dahlen said.
An aftershock forecast released by the Geological Survey on Monday predicted a 3% chance of another earthquake of 6.4-magnitude or greater within the next seven days. Most likely, the aftershocks will continue to decrease in severity over the next month, according to the forecast.
The National Guard Bureau in Washington also sent a team to Puerto Rico to help with the local mission, said April Cunningham, spokeswoman for the bureau.
"Joint liaison teams work closely with states and territories and coordinate with every level of government to rapidly provide much-needed resources," she said.
Each tent built by the Guard can hold between 1,000 and 1,500 people, Dahlen said, adding troops also provide security at the facilities. Some tents have air-conditioning and are prioritized for the elderly and families with small children. Others are being used as recreation spaces and dining facilities.
As of Monday evening, the National Guard had distributed more than 72,000 bottles of water and 30,000 meals, Dahlen said. The Guard also activated medical personnel, including mental health professionals and chaplains who are available to speak to civilians experiencing stress or trauma in the wake the earthquakes.
To provide laundry and shower services, about 200 soldiers from the island's 430th Quartermaster Company of the Army Reserve were activated Monday.
"If the local authorities need federal military assistance, there is no need to wait for resources to arrive from outside Puerto Rico. Our command is already here on the island, prepositioned and ready to assist immediately," said Brig. Gen. Jeffrey W. Jurasek, senior Army officer in the Caribbean.
The facilities should be operational Tuesday, Dahlen said.
"In addition to the military support, it's great to see the outpouring of grassroot organizations bringing food and water and supplies and entertainment to ease the suffering a little bit," he said. Some locations even have large projection screens to show children's movies.
"It helps the morale," Dahlen said.
The New York National Guard's 105th Airlift Wing, based at Stewart Air National Guard Base in Newburgh, is preparing to send a disaster relief bed-down system that supports about 150 people, at the request Puerto Rican emergency management officials, according to a news release. The system includes air-conditioned tents that can house 16 to 20 people each, shower and latrine facilities, a kitchen and self-help laundry machines, water purification capabilities and generators.
The wing will also dispatch 26 Air National Guard specialists who will set up the facility with 15 remaining on site for up to 90 days to run the shelter system, according to the release.
Cuomo said in a statement that New York "will continue to stand shoulder to shoulder with the island during these challenging times."
Outside of these tent cities, the Puerto Rico National Guard is helping municipalities with everything from directing traffic to standby ambulance services to providing perimeter security at a prison.
Thayer.rose@stripes.com Twitter: @Rose_Lori