Army's 1st SFAB is headed to Colombia to boost anti-drug fight
by
Corey Dickstein
May 28, 2020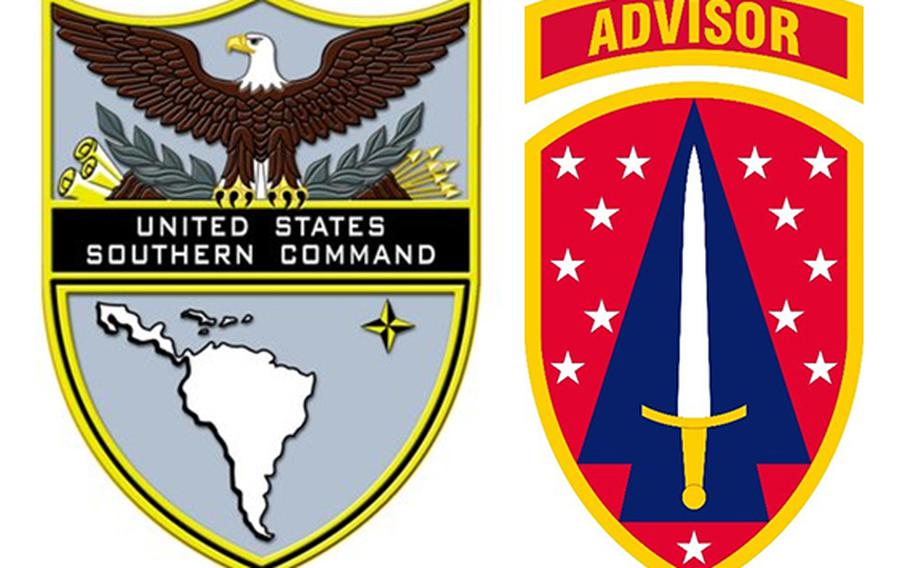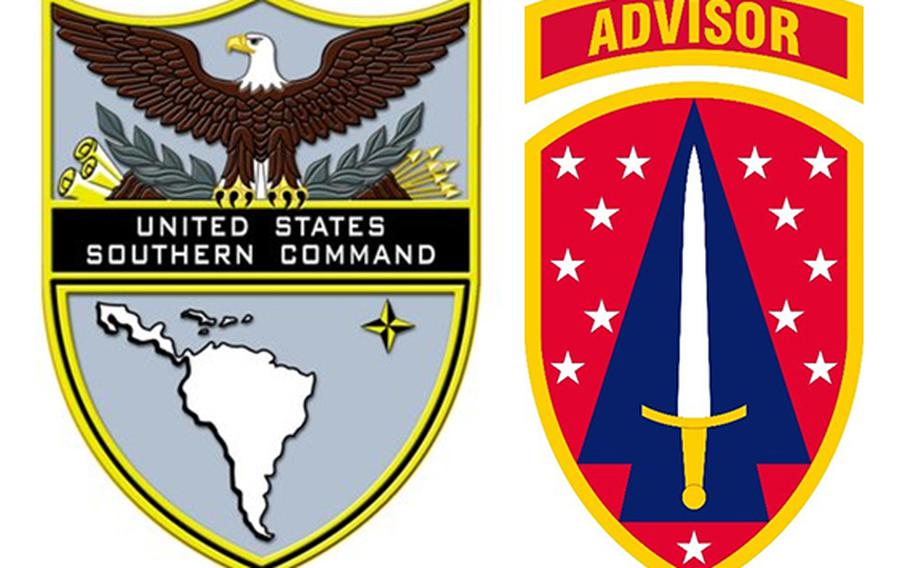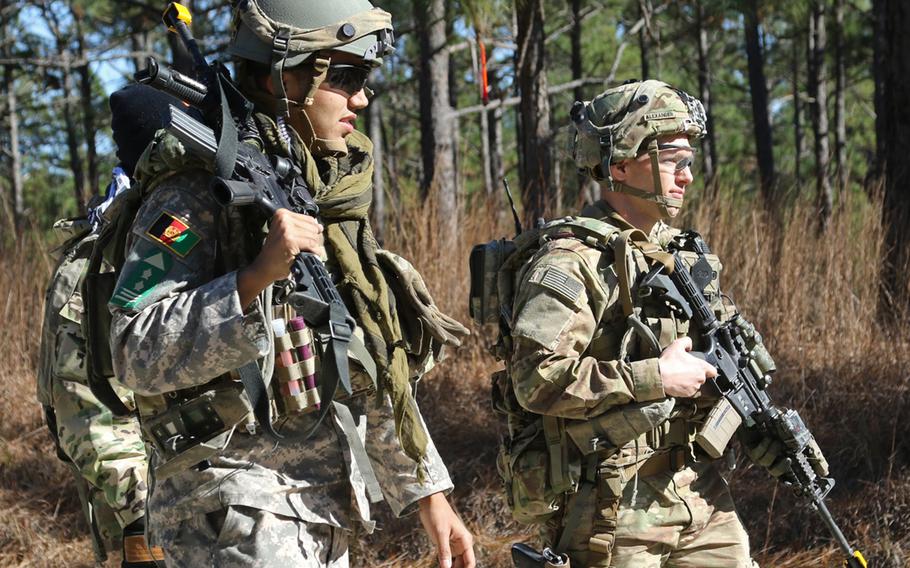 WASHINGTON — A small team of soldiers from the 1st Security Force Assistance Brigade will deploy next week to Colombia to aid that country in its longstanding fight against drugs, defense officials announced Thursday.
About 45 soldiers from one of the brigade's advisory teams based at Fort Benning, Ga., will travel Monday to the South American country, where officials said it would train and advise Colombian security forces on the front lines of their long-held fight with drug operations there. The new mission is part of President Donald Trump's enhanced counter-narcotics strategy for South and Central America announced last month, which has increased focus on drug-smuggling operations largely by Navy and Coast Guard vessels in the region, U.S. Southern Command said in a statement.
The latest mission will mark a new chapter for the busy 1st SFAB, which since its activation in February 2018 has served a deployment to Afghanistan and sent smaller advisory units to train in Europe and to work with militaries in Africa. The deployment to South American will mark the first operation for any of the Army's five SFAB's within SOUTHCOM, officials said.
Gen. Mark Milley, the chairman of the Joint Chiefs of Staff, advocated for the development of a new group of brigades with specially trained advisers to work hand-in-hand with other militaries across the world. The idea, championed by Milley when he was the Army's chief of staff, was to have those advisers take the bulk of the train-advise-assist missions that have been a large part of the counterterrorism fight in recent years and allow the service's conventional front-line fighting brigades to focus on preparing for a potential fight with a major world power, namely China or Russia.
To date, the first three SFABs have served deployments to Afghanistan and the 4th SFAB, based at Fort Carson, Colo., is preparing to travel there in the summer. The 2nd SFAB is located at Fort Bragg, N.C., and the 3rd SFAB is based at Fort Hood, Texas.
On Wednesday, the 5th Security Forces Assistance Brigade was officially activated at Joint Base Lewis-McChord, Wash. The Army also intends to activate one more SFAB as a National Guard unit, which is expected to be spread across multiple states. It remains unclear when that unit might activate.
In Colombia, the 1st SFAB team is expected to work in areas that country's government has deemed as priorities, SOUTHCOM said. They will provide specialized training focused on logistics, service and intelligence-gathering capabilities that U.S. officials said are critical to the U.S.-Colombian counter-drug partnership.
Colombia has long been among the world's largest narcotics producers, especially known for the illicit production of coca, the main ingredient in cocaine. Despite steps aimed at reducing the cartels and their smugglers operations, Colombia saw an uptick last year in cocaine production, from about 879 tons in 2018 to 951 in 2019, according to White House statistics.
American military troops and other U.S. government agencies, chiefly the Drug Enforcement Agency, have previously worked with the Colombian government to counter its narcotics trade. The SFAB units are especially capable of advancing their partners' capabilities because they receive extensive, specialized training to insert themselves into partner nation's security forces and teach them how the U.S. military would handle certain situations, officials have said.
The deploying soldiers will spend 14 days in coronavirus-related isolation once they arrive in Colombia and will follow protocols meant to protect them and limit the spread of the disease in that country, which has seen more than 24,000 confirmed cases of the virus and more than 800 deaths, according to Johns Hopkins University.
It was not clear how long the soldiers would serve in Colombia. Army and SOUTHCOM officials said Thursday that a date for their return had yet to be determined.
"The SFAB deployment demonstrates SOUTHCOM's enduring promise of friendship, partnership and solidarity with its partners," according to the SOUTHCOM statement. "The U.S. and Colombia have a longstanding history of supporting cooperative solutions and collaborative responses to security challenges and threats of concern in the Western Hemisphere."
dickstein.corey@stripes.com Twitter: @CDicksteinDC