Staging sites enable AFRICOM to reach hot spots 'within 4 hours,' leader says
---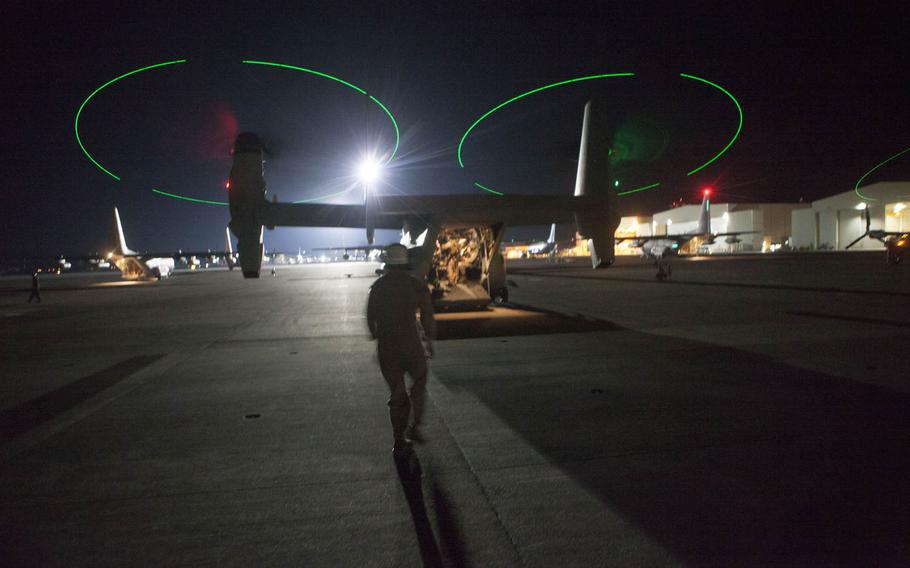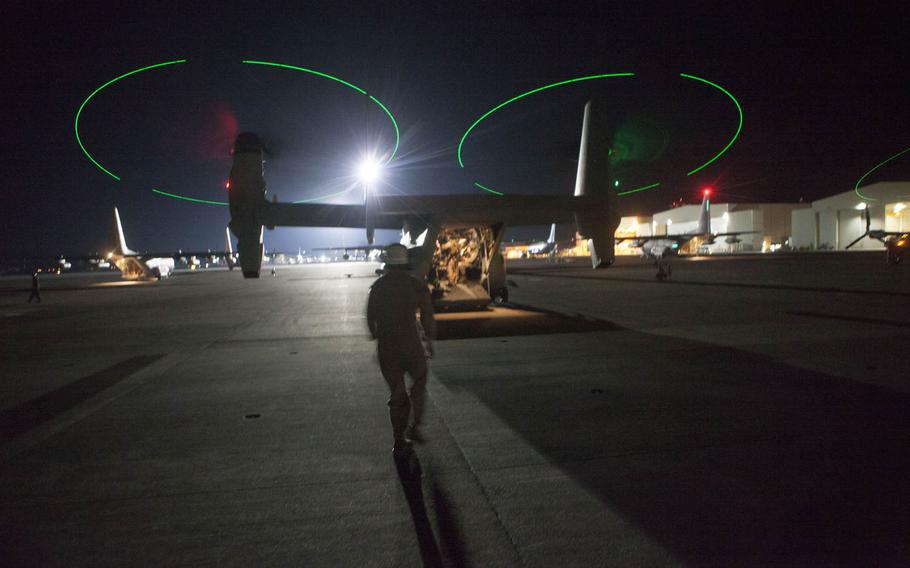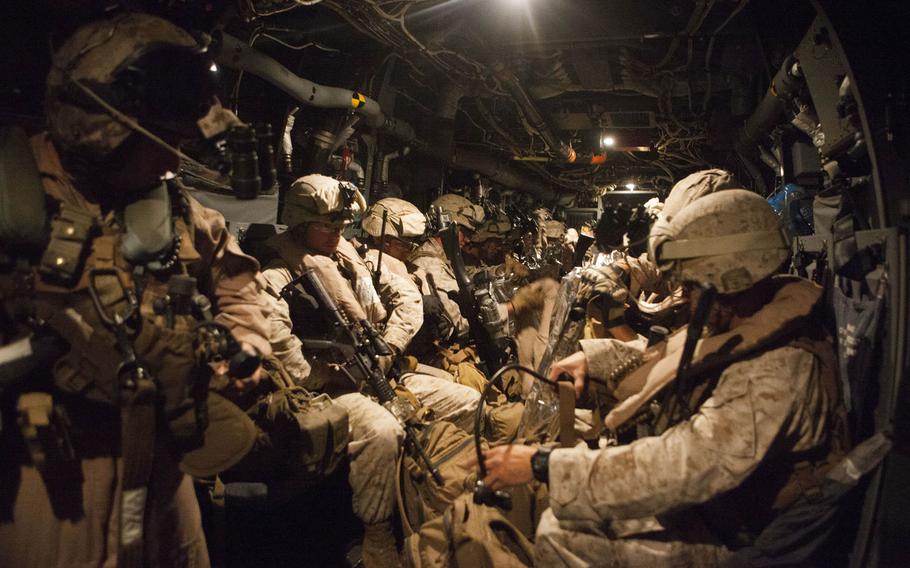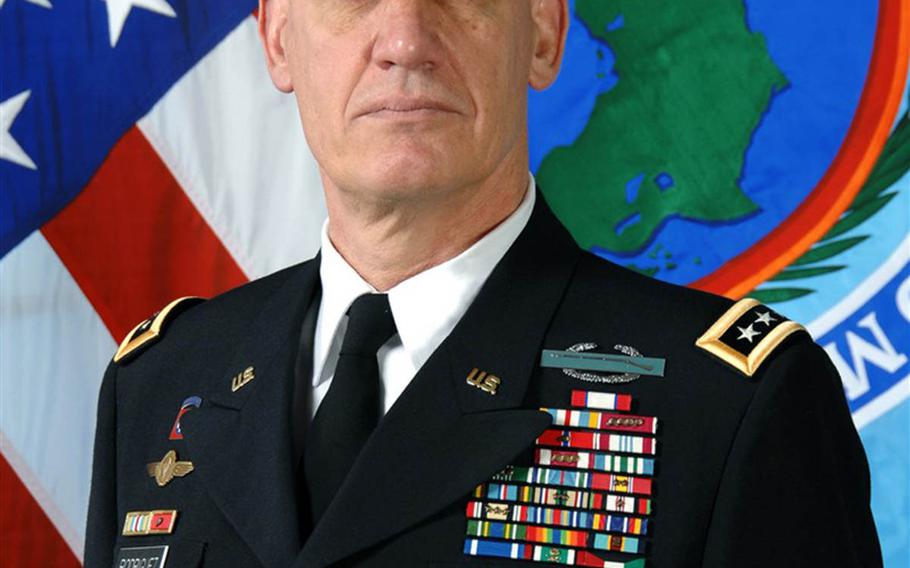 STUTTGART, Germany — U.S. crisis-response forces can now reach hot spots in western Africa in a matter of hours thanks to a collection of military outposts established since the deadly 2012 attack on a U.S. diplomatic facility in Libya exposed capability gaps, U.S. Africa Command's Gen. David Rodriguez said.
Senegal, Ghana and Gabon are playing key roles as hosts to so-called cooperative security locations, which function as bare-bones launching pads for quick-reaction troops called upon to secure U.S. diplomatic facilities in the broader region, Rodriguez said.
"That enables us to be within four hours of all the high risk, high threat (diplomatic) posts," said Rodriguez during an interview at his Kelley Barracks headquarters in Stuttgart on Friday.
Since he assumed command in 2013, a major focus for Rodriguez has been finding strategies to shrink the effective distances in Africa, a continent three times the size of the continental United States.
"We are in a much better spot than we were before, and we will keep working it to make it better," he said.
The limitations of U.S. crisis response capabilities were exposed following the 2012 attack on a U.S. diplomatic facility in Benghazi, Libya, that resulted in the death of U.S. Ambassador Christopher Stevens and three other Americans. The attack prompted a series of moves by the military to increase the availability of troops for quick reaction missions on the continent.
In all, AFRICOM now has access to 11 cooperative security locations across Africa, some of which have been around for years. With only one major military base on the continent — Camp Lemonnier in Djibouti — smaller staging facilities help stretch AFRICOM's reach. In the case of western Africa, the sites are spartan but strategically positioned near airfields that provide quick in-and-out access, Rodriguez said.
"It's just an austere site. There's nothing there but a couple of warehouses full of stuff," Rodriguez said, referring to the sites in western Africa. "When people come down, they put up tents and that's where they stay."
The facility in Senegal was recently put to use during the military's response to the Ebola crisis in western Africa.
A special task force of crisis-response Marines based in southern Europe maintains a rotating presence at the respective facilities, where they conduct periodic training missions with partner militaries, Rodriguez said. That means AFRICOM needs to catch signs of potential threats in the early stages to ensure the Marines have time to mobilize.
"When indicators warrant or when requested by the State Department, then we would move to one of those locations, and that will enable us to get closer and be able to respond," he said. "The real challenge is the indicators of warning to be able to get their fast enough."
While the East Africa Response Force, an Army unit positioned in Djibouti, can carry out quick-response missions around the Horn of Africa, Marines based out of Moron, Spain, deal with threats in northern and western Africa. When needed, they also make use of the U.S. Navy base in Sigonella, Italy, which puts troops in striking distance of countries such as Libya. In July, Marines launched from Sigonella to evacuate U.S. Embassy personnel as security conditions in Tripoli deteriorated.
The skeleton-style outposts in Senegal, Ghana and Gabon are aimed at putting U.S. forces closer to hot spots in the region, including Mali and Nigeria. Al-Qaida-aligned militants in Mali and Boko Haram in Nigeria show signs of striking out into neighboring states.
With the emergence of Islamic State militants in Libya and Boko Haram's recent pledge of allegiance to the group, AFRICOM is monitoring the two militant organizations for signs of cooperation, which for now appear limited, Rodriguez said.
"I think ISIL and Boko Haram are both feeling each other out to figure out what the benefits are to each," he said, using an alternative name for the Islamic State group, which has taken control of large areas of Syria and Iraq and drawn pledges of allegiance from insurgents in other countries in the Middle East, Africa and South Asia.
"There have not been a lot of resources moving (back and forth) that would connote that kind of deeper connection," Rodriguez said of Islamic State and Boko Haram, "We're watching it carefully."
vandiver.john@stripes.com Twitter: @john_vandiver
---
---
---
---