Russian planes now flying for Libyan warlord, AFRICOM says
by
John Vandiver
June 18, 2020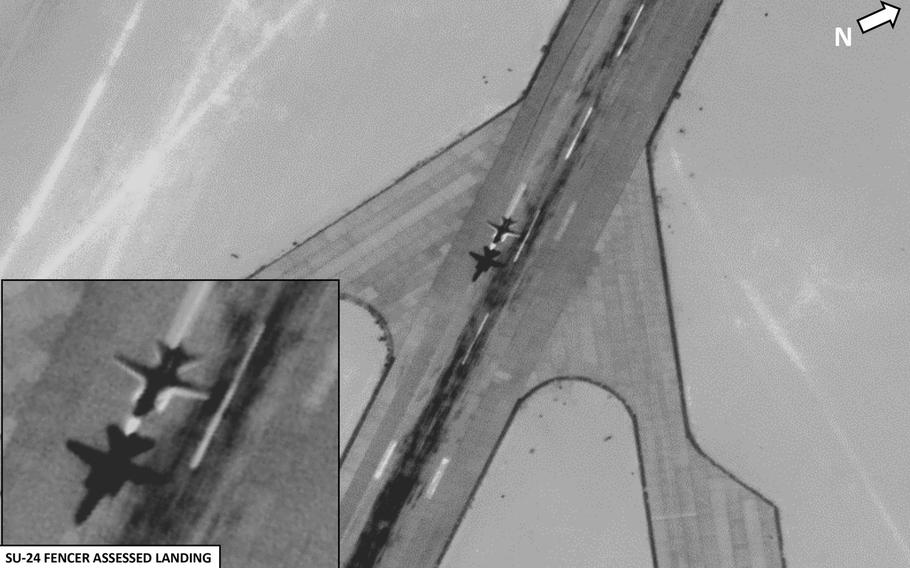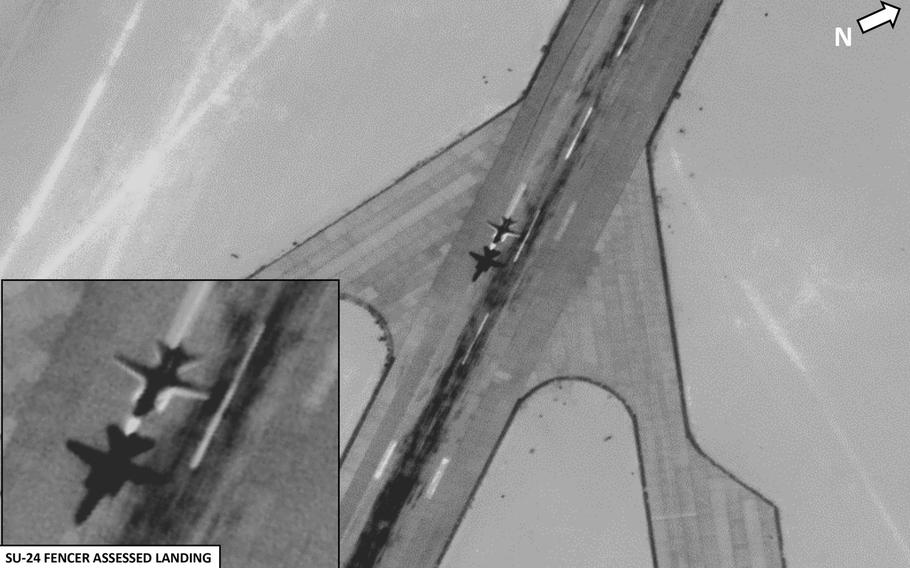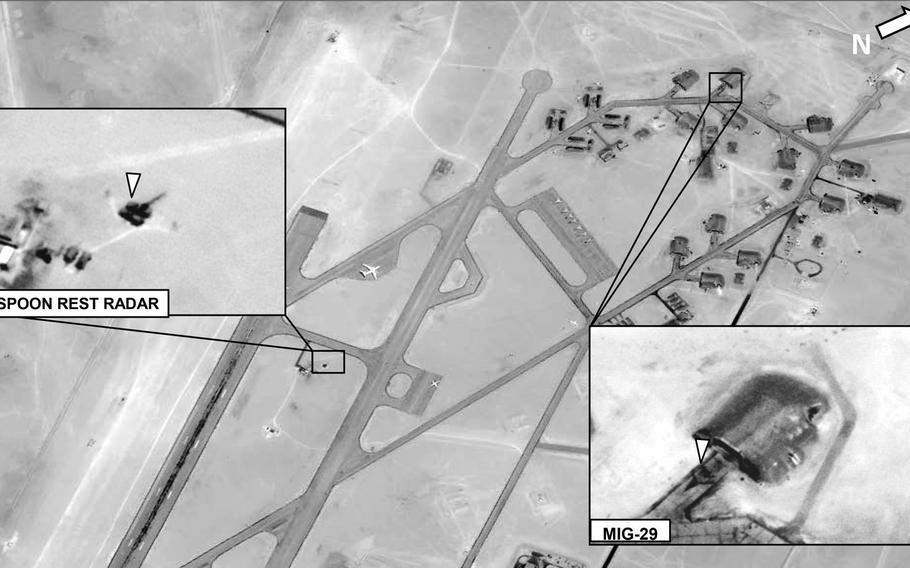 STUTTGART, Germany — Russian warplanes delivered to support a rebel warlord in Libya and flown by mercenary pilots are now operational, U.S. military officials said Thursday.
Last month, U.S. Africa Command said Russia sent at least 14 MiG-29 fighter planes to Libya to prop up the forces of Khalifa Hifter, who has waged a yearslong fight against the country's Western-supported government. Those aircraft are flying out of al-Jufra air base in central Libya and operating near the coastal city of Sirte, according to AFRICOM, which released photos of a MiG-29 in flight.
The pilots are connected to Russian-backed private military companies, or PMCs, said Brig. Gen. Bradford Gering, AFRICOM director of operations.
"There is concern these Russian aircraft are being flown by inexperienced, non-state PMC mercenaries who will not adhere to international law; namely, they are not bound by the traditional laws of armed conflict," Gering said in a statement. "If this is true and bombing occurs, innocent Libyan lives are at risk."
Besides potentially changing the military balance in Libya, the Russia warplanes represent an attempt by Moscow to gain a "strategic foothold on NATO's southern flank," Gering said.
Since NATO's 2011 intervention in Libya, which helped militia fighters topple dictator Moammar Gadhafi, the country has been in disarray amid an armed conflict between rival factions seeking to gain control.
The United Nations and the U.S., which doesn't currently have ground troops in the country, support Libya's Government of National Accord. Turkey also backs the national government and has provided significant military aid. On the other side is the Libyan National Army, led by Hifter, a self-proclaimed field marshal, who has Moscow's backing.
In late May, AFRICOM said at least 14 MiG-29 fighters and several Su-24 attack jets were flown from Russia to Syria, where their Russian markings were painted over to camouflage their origins.
AFRICOM said the deployment of the aircraft was in direct violation of the United Nations arms embargo on Libya.
Moscow has dismissed AFRICOM's claims that it had shipped the jets to Libya, saying that they were delivered to Syria in keeping with a bilateral defense agreement.
AFRICOM estimates that there are about 2,000 mercenaries connected to the private, Russian-backed Wagner Group currently in Libya.
vandiver.john@stripes.com Twitter: @john_vandiver