Military relief efforts in Mozambique in full swing
by
John Vandiver
April 2, 2019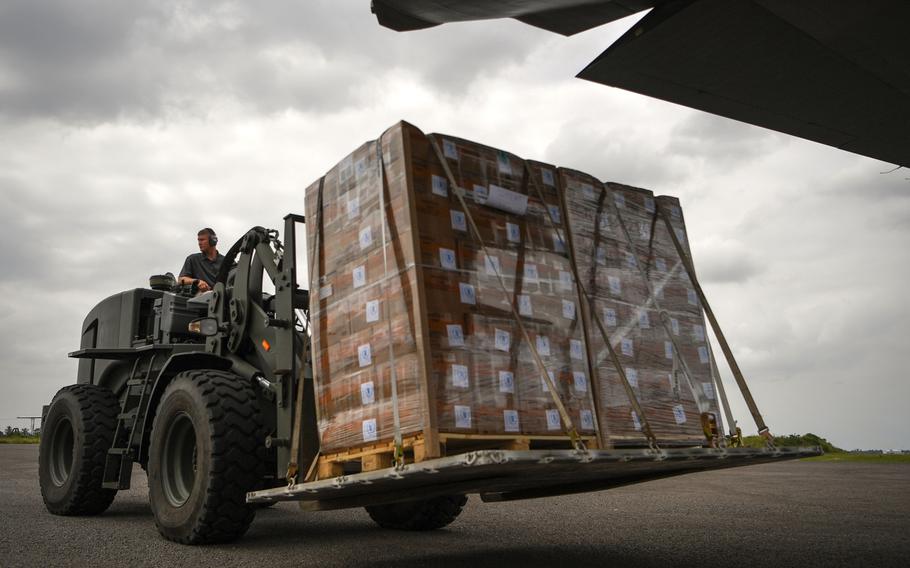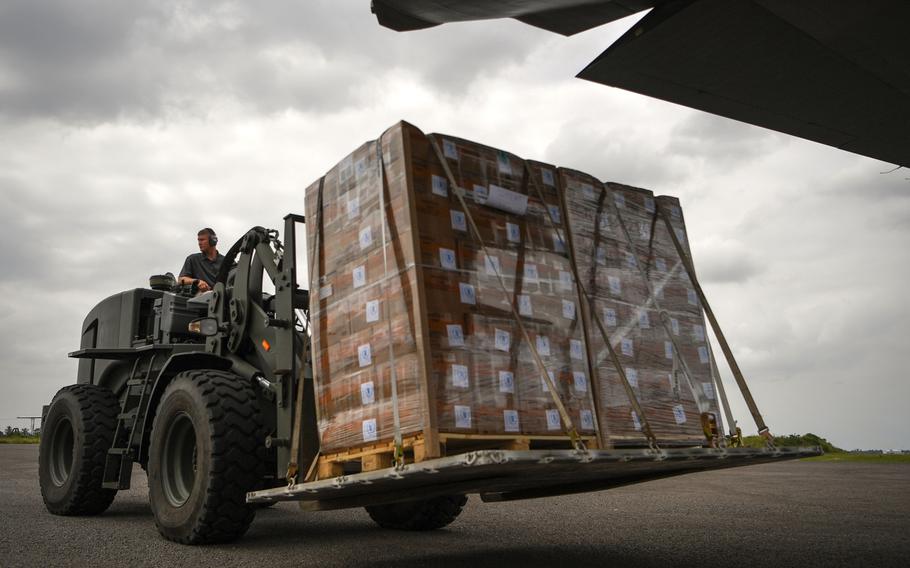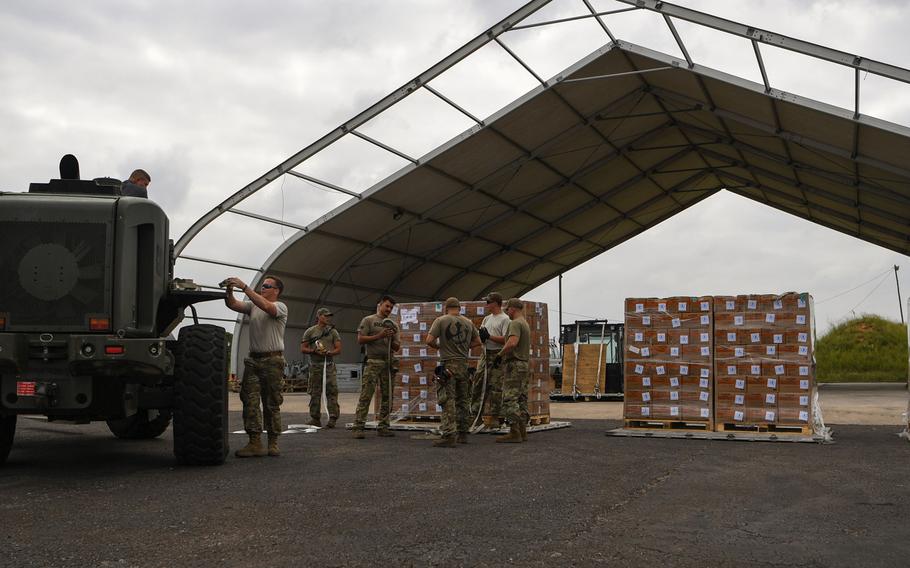 STUTTGART, Germany — U.S. Africa Command has conducted at least 30 humanitarian flights, delivering more than 120 tons of food and supplies to Mozambique, where a multinational relief effort is underway after a cyclone caused catastrophic damage in the region, military officials said.
Cyclone Idai, which hit on March 14, spurred widespread flooding in Mozambique, causing more than 700 deaths and displacing thousands of people in Mozambique, neighboring Zimbabwe and Malawi. AFRICOM was authorized to spend up to $15 million in overseas disaster relief funds to provide logistics support in the effort, which has been underway for more than a week.
"In addition to loading, transporting and delivering aid for distribution by the command's interagency partners, U.S. Africa Command forces are actively working to open airfields and maximize available transportation routes," a statement said Monday.
U.S. forces are also providing advice to the Mozambique government on accelerating response efforts, the command said.
AFRICOM said it is using a "hub-and-spoke" concept in which large military and commercial aircraft transport aid to a hub in the capital of Maputo. From there, smaller military aircraft transport aid to outlying areas where supplies can be delivered to affected communities.
"Our efforts reflect the values of our nation. We are committed to our African partners while helping to ensure the security and stability of the region," AFRICOM boss Gen. Thomas Waldhauser said in the statement.
AFRICOM's Combined Joint Task Force-Horn of Africa, headquartered in Djibouti, is leading the military's efforts in Mozambique.
vandiver.john@stripes.com Twitter: @john_vandiver