Field hospitals deployed to Africa helping in coronavirus response, AFRICOM says
by
John Vandiver
April 14, 2020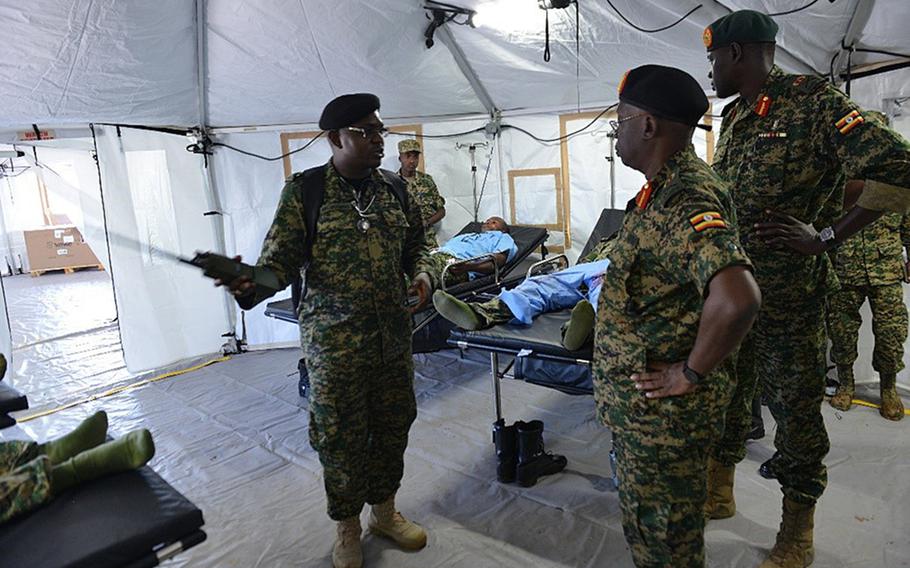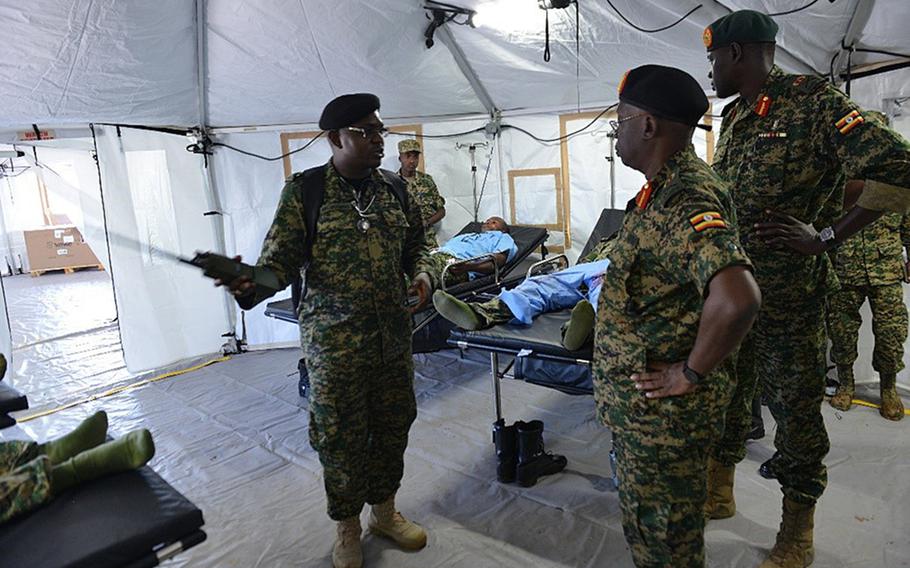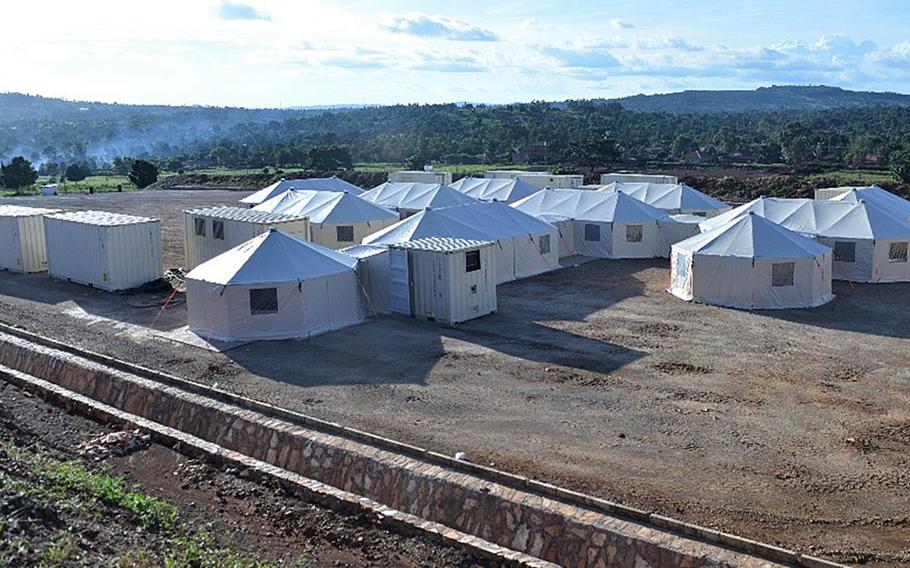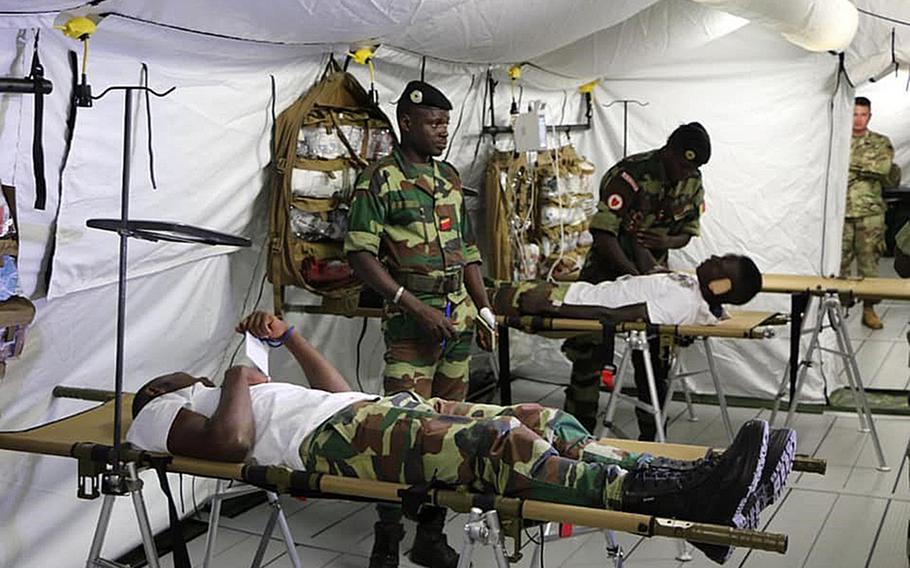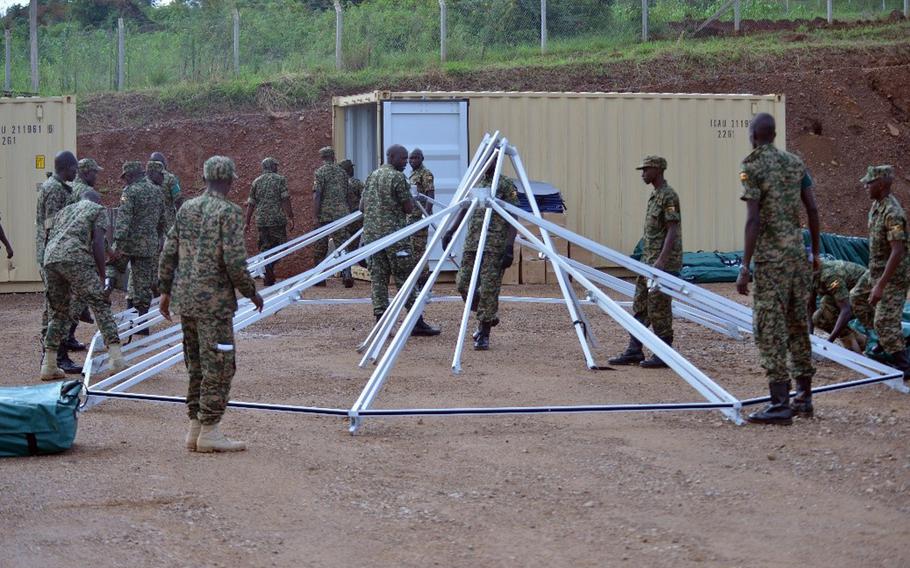 Stars and Stripes is making stories on the coronavirus pandemic available free of charge. See other free reports here. Sign up for our daily coronavirus newsletter here. Please support our journalism with a subscription.
STUTTGART, Germany — U.S. field hospitals recently sent to parts of Africa are being used by some countries to treat their growing numbers of coronavirus patients, U.S. Africa Command said Tuesday.
The 7,427 square-foot mobile hospitals, each of which includes 14 shelters, intensive care and radiology units and 20 beds, are being used in Uganda, Ghana, and Senegal, AFRICOM said.
"As we work shoulder-to-shoulder, it is exciting to see our African partners putting the capabilities we've developed over the past few years to such great use during this global pandemic," said Air Force Lt. Gen. James Vechery, AFRICOM's deputy commander.
The hospitals were provided through the U.S.'s African Peacekeeping Rapid Response Partnership, which focuses on building up military medical response capabilities for combat casualty care and public health concerns, including pandemics. The hospitals were deployed at a cost of $8.5 million in late 2019 and earlier this year before the coronavirus outbreak, and are now coming in handy, AFRICOM said.
When AFRICOM formed in 2007, the Pentagon emphasized such programs as being central to the military mission on the continent. At the time, AFRICOM was touted as a command heavy on soft power, but that image changed as combat operations in Somalia, Niger and Libya became focal points in subsequent years.
Still, AFRICOM continues to carry out medical missions and others oriented toward fostering relations.
Ghana, which has nearly 300 confirmed cases of COVID-19, is using the mobile field hospital to treat people with the virus, AFRICOM said. Uganda and Senegal, two countries that have helped counter extremist groups on the continent, are using the units as overflow facilities to support existing hospitals.
"This program, and the medical capabilities it brings to the COVID-19 fight on the African continent, is a prime example of the unique, continuing commitment that U.S. Africa Command pledges to our Africa partners throughout Africa," AFRICOM's Col. Krystal Murphy, deputy command surgeon, said in a statement.
vandiver.john@stripes.com Twitter: @john_vandiver