AFRICOM's Flintlock develops tactics to take on Boko Haram threat
by
John Vandiver
March 9, 2015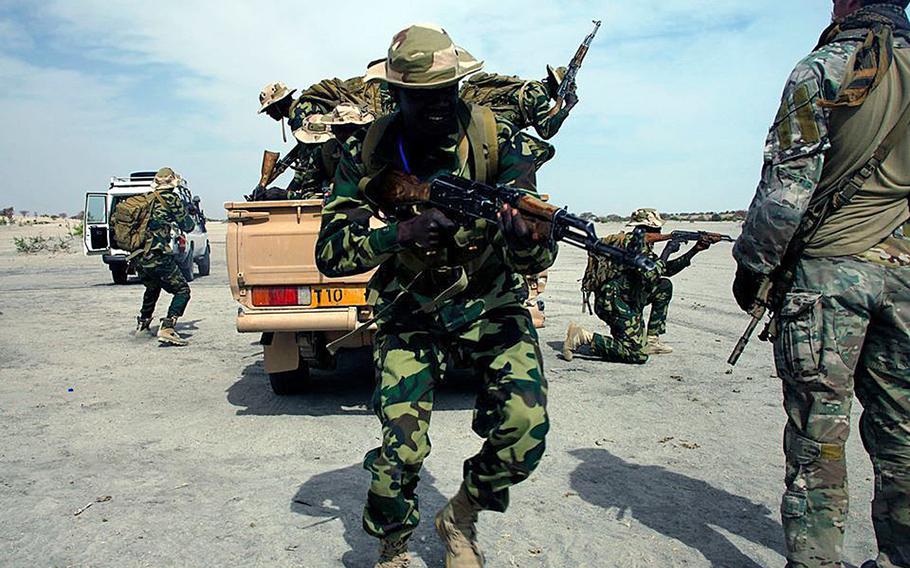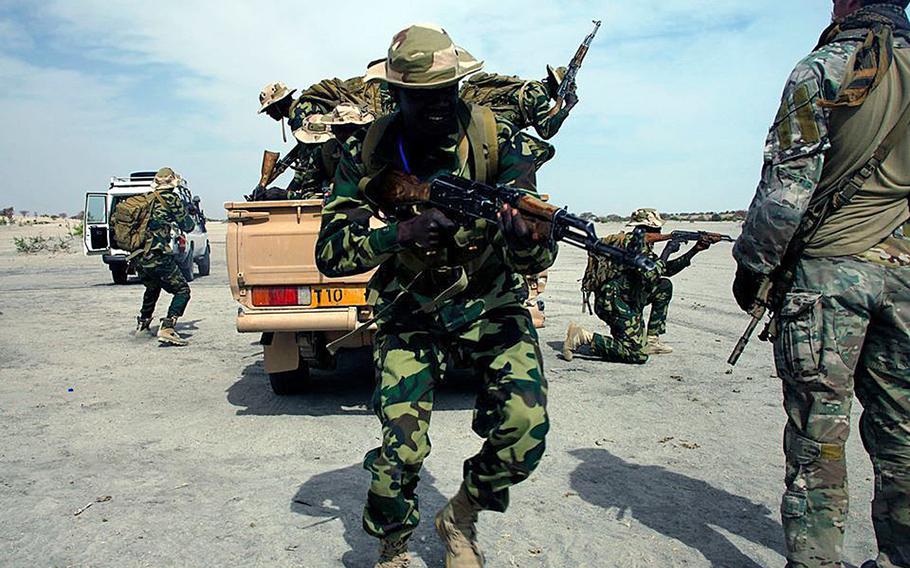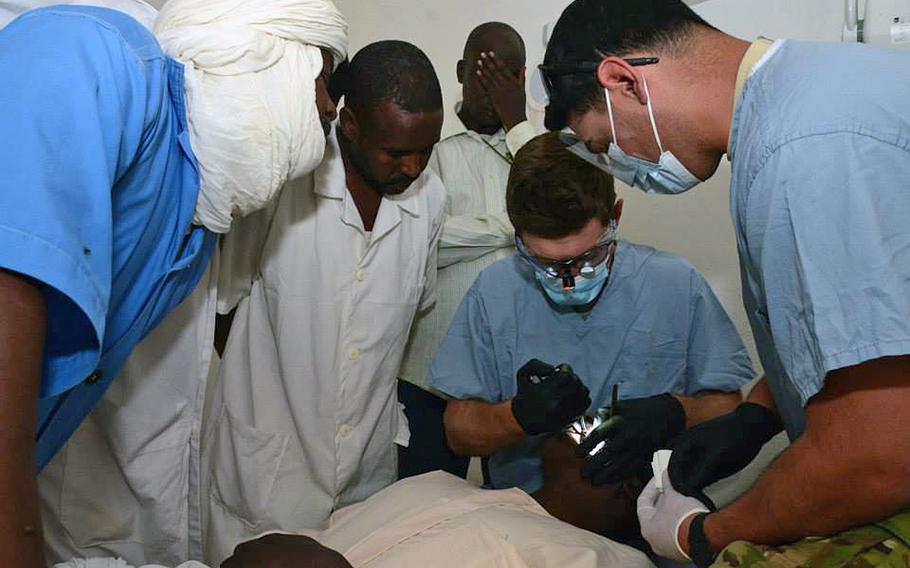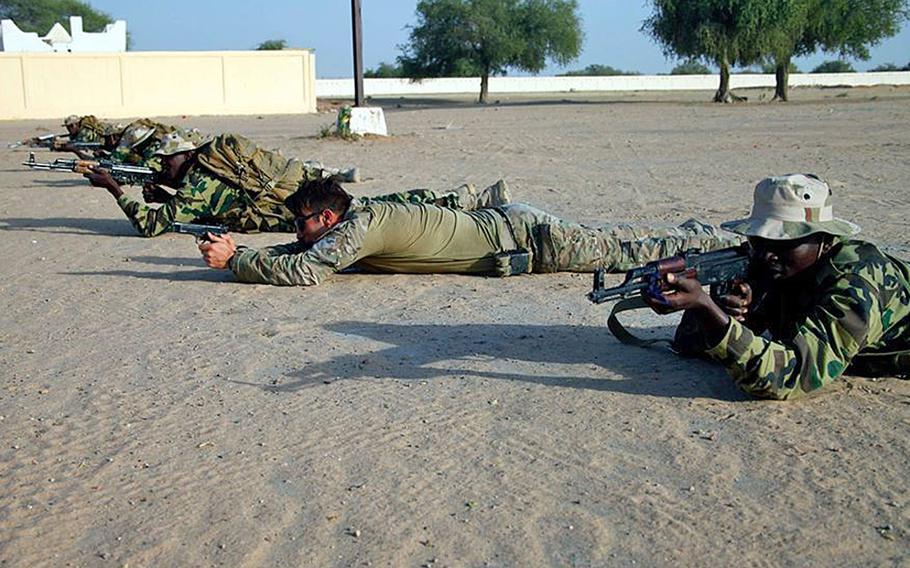 U.S. special operations forces on Monday concluded three weeks of training with regional partners in western Africa who are confronting the growing threat posed by the Islamic militant group Boko Haram, which may be seeking closer cooperation with the Islamic State.
The Flintlock exercise, the largest conducted by Special Operations Command Africa, brought together troops from several countries to work on a range of tactics to be deployed in fighting Boko Haram, which is based in Nigeria but threatens the stability of neighboring states.
"We find this year's exercise both unique and very relevant," Africa Command's Gen. David Rodriguez said during Monday's closing ceremony in Chad. "Because, as you know, here today in Ndjamena, we are not far removed from the immediate threat of Boko Haram."
Eliminating the threat of violent extremists will require a multinational effort "involving political will, economic development and professional security forces," Rodriguez said in remarks provided by his staff.
The exercise, which was hosted by Chad with outstation training sites in several other countries, comes as Boko Haram's profile is on the rise.
On Saturday, the group's leader — Abubakar Shekau — declared in an unconfirmed message allegiance to the Islamic State, raising concerns that the two terrorist groups might unite into a more formal alliance. Already, there have been some questions about Boko Haram's picking up on some Islamic State propaganda tactics, such as carrying out choreographed beheadings on video.
During the past year, Boko Haram's assaults have steadily intensified, both within northern Nigeria and now stretching into border areas with neighboring states such as Chad and Niger, which also participated in this year's Flintlock.
A focal point of the exercise was boosting the communication capabilities of regional forces, Rodriguez said.
"For example, we have implemented a collaborative command-and-control and information-sharing system that will remain in place for our African partners to share operational information and intelligence with each other, the U.S. and other international partners," Rodriguez said. "This capability was not just effective during the exercise. It has been extremely useful in real-world application."
Boko Haram, which translates as "Western education is sinful," aims to overthrow Nigeria's secular government and install a strict form of Sharia law.
For AFRICOM, exercises such as Flintlock are a way to increase the capabilities of indigenous forces, which are at the front lines in the fight against Boko Haram. Chad, Niger and Cameroon are among the countries that have pledged to increase their operations against the group.
While Boko Haram has put pressure on neighboring states, Nigeria has borne the brunt of the group's attacks. About 1 million Nigerians have been displaced, and the government has struggled to find a way to contain the group, which has swept through swathes of the country's north.
"We will continue to build upon the training we've accomplished and the lessons we've learned," Rodriguez said. "We'll remain focused on increasing regional military and civil cooperation and information flow, and cross-border coordination to combat violent extremist organizations."