AFRICOM commander sees recent signs of progress in Somalia
---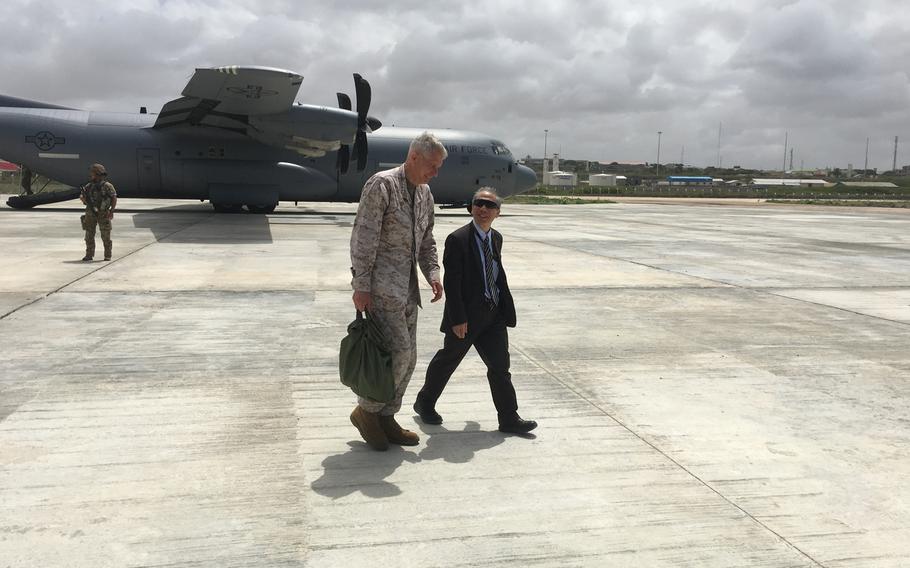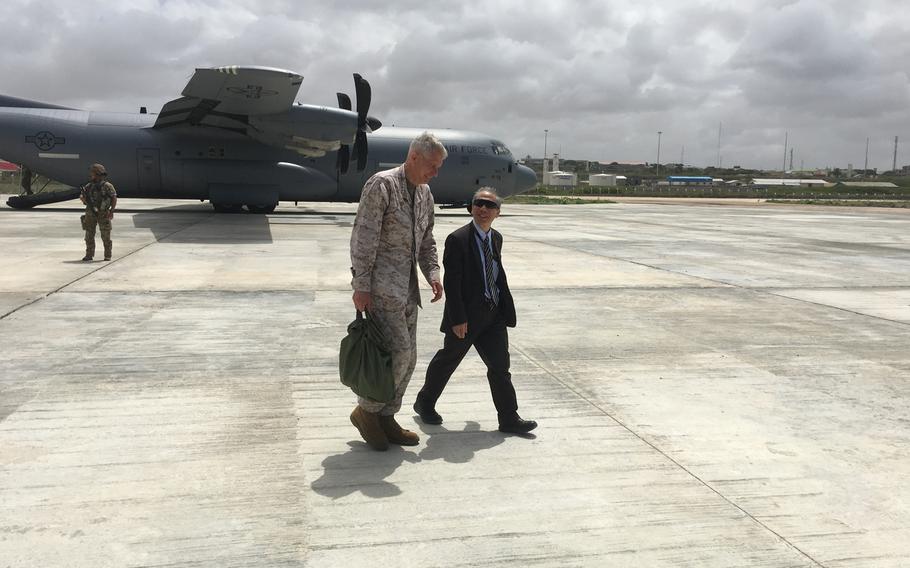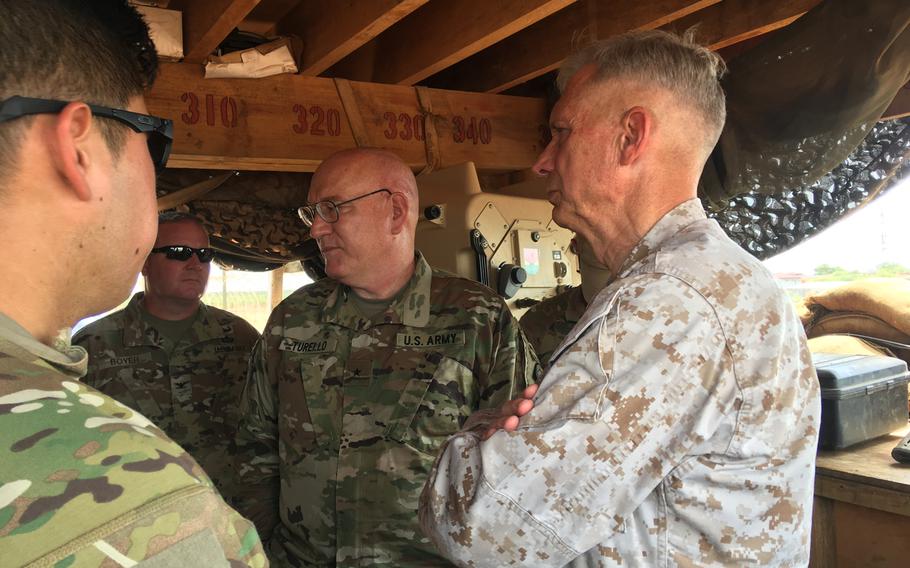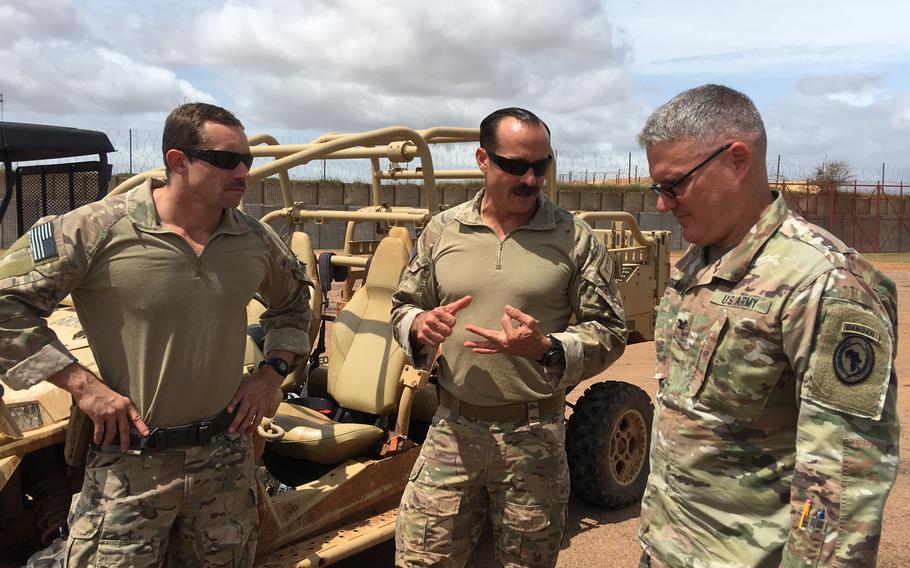 CAMP LEMONNIER, Djibouti — Continued success by the American-backed military campaign in Somalia could set the stage for economic development in the country, which has been wracked by years of lawlessness and violence, U.S. officials said.
In high-level talks in Mogadishu on Tuesday, U.S. Africa Command's Gen. Thomas D. Waldhauser and U.S. Ambassador to Somalia Donald Yamamoto discussed how to keep momentum "moving forward" in the Horn of Africa country, which has been in disarray for more than 20 years.
"We discussed the way ahead and … how we (the United States) can best make a contribution," Waldhauser told Stars and Stripes. "It's never a straight line in Somalia. There's always one step forward, two steps back, but there's been some fairly good progress in the last few months with regard to taking back some territory al-Shabab had once held."
The U.S has about 500 troops in the country to help battle the al-Qaida-linked, homegrown terrorist group, which has an estimated 5,000 fighters and has been vying for control of the country for more than a decade.
Efforts to stabilize the country have been complicated by the clan-based society's skepticism of the central government, a defense official said Wednesday.
Somalia, which consistently ranks among the most corrupt countries in the world, also has a history of resisting outside attempts to impose Western-style order, security analysts have long cautioned. Despite U.S.-supported military successes against them, al-Shabab and more recently the Islamic State in Somalia have proven resilient.
Defense officials spoke about progress as "incremental" in the country, which is slightly smaller than Texas and filled with swaths of ungoverned territory.
But there are encouraging signs of progress, Waldhauser said, citing a recent Somali-led offensive, alongside an international partner force known as the African Union Mission to Somalia, or AMISOM, to take back militant-held territory.
"AMISOM partner forces and the Somalian National Army had been on a little bit of a campaign for the last couple of months," Waldhauser said. "They've been able to hold ground."
Waldhauser's visit Tuesday came after the United Nations Security Council last month resolved to extend the AU mission for one year, while withdrawing 1,000 troops from the country and limiting the contingent to about 19,500 troops, as part of a plan to gradually transition security responsibilities to Somali forces by December 2021.
It's unlikely government forces will be able to maintain battlefield gains alone by then, defense officials said, but some form of international support is expected for much of the next decade.
The key to holding ground isn't about military might, they said, but about making life better for the residents of those areas. The government's ability to provide services helps reassure locals who have lived under al-Shabab's influence for years, and is necessary to sway militants to peel off from al-Shabab and reconcile with the government, they said.
Officials also pointed to the return of a permanent U.S. diplomatic mission to Somalia in December as another positive development in the country. It's the first mission since the embassy closed in 1991 following the ouster of President Mohamed Siad Barre, which left Somalia without a central government. Yamamoto's presence in the country has been a "tremendous help," Waldhauser said.
He and Yamamoto met Tuesday in Mogadishu with Prime Minister Hassan Ali Khaire and Somali defense officials. Following the meeting, Yamamoto stressed that improved security and stability in Somalia impacts the entire region.
"It also means that the people of Somalia will be able to better focus on building a prosperous future," he said in an AFRICOM statement.
garland.chad@stripes.com Twitter: @chadgarland
---
---
---
---