AFRICOM boss orders senior officers to Kenya to investigate deadly attacks
Stars and Stripes
January 9, 2020
---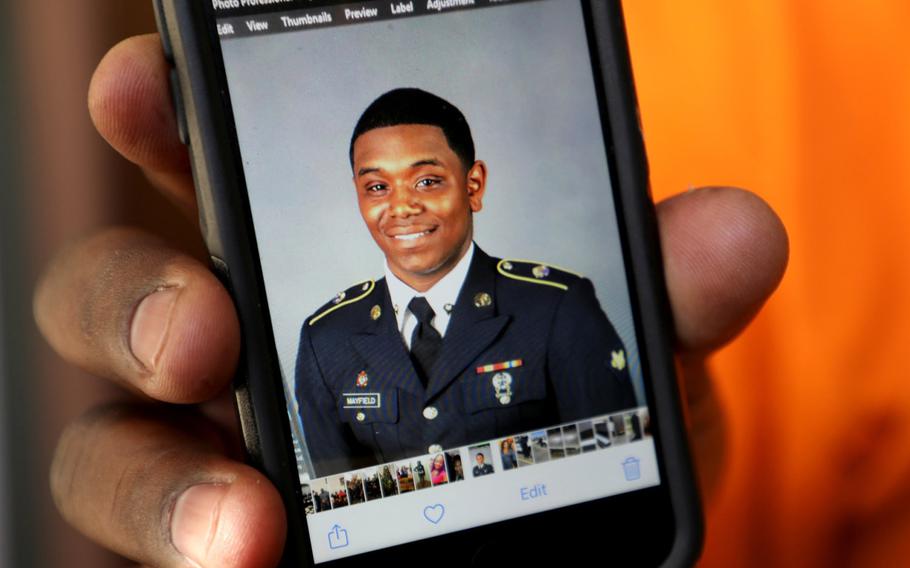 STUTTGART, Germany — U.S. Africa Command's Gen. Stephen Townsend said Thursday that he has dispatched a team to Kenya to investigate the terrorist attack that left one soldier and two American contractors dead.
"I want ground truth to assess the situation and hear from the troops to ensure they have what they need to accomplish their mission," Townsend said in a statement.
Senior U.S. Africa Command officials on Thursday visited Camp Simba and the nearby Manda Bay Airfield, which was the scene of Sunday's assault by al-Shabab. AFRICOM sent a quick-reaction force out of Djibouti to Kenya in the wake of the attack to bolster security.
The AFRICOM contingent that Townsend sent to Kenya includes Maj. Gen. Michael Turello, who leads the Djibouti-based Combined Joint Task Force-Horn of Africa, and AFRICOM's head of logistics Brig. Gen. Leonard Kosinski. AFRICOM's acting senior enlisted leader Master Chief Ryan Burton and an investigating officer also were part of the team, AFRICOM said.
The military sites in coastal Kenya support U.S. operations in Somalia, where al-Shabab fighters have waged an insurgency for more than a decade. While the al-Qaida–aligned militants have been launching attacks at Somalia's government and military, they occasionally launch high-profile assaults in neighboring states, including Kenya.
On Sunday, insurgents stormed the Kenyan military's Manda Bay Airfield used by U.S. forces with indirect and small-arms fire, overrunning the compound, AFRICOM said.
Kenyan and U.S. troops eventually repelled the militants. But during the clash, Army Spc. Henry Mayfield Jr., 23, was killed. Also killed was Defense Department contractor Dustin Johnson, a pilot, and another contractor who hasn't been publically named.
"Their sacrifices will never be forgotten," Townsend said.
Five U.S. aircraft were destroyed and one was damaged during the attack. Six contractor-operated civilian aircraft were also damaged, AFRICOM said.
Townsend is slated to testify this month before Congress about the security situation in Africa. He will likely face tough questions about the Kenya battle. In October 2017, the death of four U.S. soldiers in Niger also prompted investigations and questions from Congress about the role of American troops on the African continent.
Townsend said the U.S. mission against al-Shabab was vital.
To date, the group's attacks have been focused exclusively in Africa. But AFRICOM contends the militants have larger ambitions.
"Al-Shabab is ruthless and must be dealt with before the network expands its reach to other places, to include their stated desire to strike U.S. citizens on the U.S. homeland," Townsend said.
AFRICOM highlighted as evidence a Nov. 5 video released by al-Shabab leader Ahmed Omar Abu Ubeyda that called for attacks against Americans "wherever they are."
"I've dealt with this type of enemy before. They need to be stopped. Alongside our partners, we are definitely up to the job," said Townsend, who in 2017 was in charge of the U.S. campaign against the Islamic State group in Iraq and Syria.
vandiver.john@stripes.com Twitter: @john_vandiver
---
---
---
---